Chief of Staff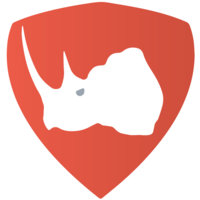 Chargeback
People & HR, Operations
San Francisco, CA, USA
Posted on Wednesday, March 22, 2023
Chief of Staff
What We're Looking For:
Sift is looking for a highly organized, detail-oriented Chief of Staff to work closely with our executive team to help streamline our productivity. Ideally, you will have experience in a business management or operations role, focusing on executive-level advising and cross-functional collaboration. You will act as a liaison to the executive team by facilitating and attending meetings as well as company functions and driving operational and execution excellence on behalf of the team. You will initiate, coordinate, and track progress of strategic plans to ensure all business functions are efficient and productive. The Chief of Staff is essential to our success as you'll support the team in delivering on goals, adapting our operations, and resolving challenges.
What you'll do:
Ensure operational excellence and leadership team alignment by leveraging processes and frameworks that drive effective decision making and accountability, including metrics tracking and reporting; Develop and build relationships for increased efficiency and responsiveness of existing operations

Help define new operational strategies by working with CEO and other executives on special projects/Collaborate with executive team members to determine and prioritize business strategies

Determine key performance indicators and improve methodologies on how to measure team performance and efficiency. Work with leadership to deliver, monitor, track, and communicate progress towards goals.

Support the CEO and executive team with Board of Director communications and activities such as the board decks, presentations, board meeting agenda development, and other needs

Design and organize the business cadence of the leadership team through planning and facilitating staff meetings, business reviews, offsites, extended leadership team meetings, etc.

Design and create executive/CEO presentations and business updates

Identify and help solve core problems or opportunities within business processes. Oversee strategic business initiatives from ideation through change management and completion.

Help assess operational and strategic risk for new initiatives or changing business decisions
What would make you a strong fit:
7+ years of experience in a business or operational leadership role

Experience operating in a data-driven environment, able to derive insights from cross-functional data

Experience in organizing and directing multiple teams and departments

Strong business acumen, critical thinking, problem solving, and organizational skills, including ability to distill complex issues into structured frameworks and action plans

Self-starter with a team-oriented work style. Ability to build credibility and relationships quickly across teams

Excellent written and verbal communication skills

Trustworthy with high integrity and the ability to maintain appropriate confidentiality.
A little about us:
Sift is the leading innovator in Digital Trust & Safety. Hundreds of disruptive, forward-thinking companies like Zillow, and Twitter trust Sift to deliver outstanding customer experience while preventing fraud and abuse.
The Sift engine powers Digital Trust & Safety by helping companies stop fraud before it happens. But it's not just another anti-fraud platform: Sift enables businesses to tailor experiences to each customer according to the risk they pose. That means fraudsters experience friction, but honest users do not. By drawing on insights from our global network of customers, Sift allows businesses to scale, win, and thrive in the digital era.
Benefits and Perks:
Competitive total compensation package
401k plan
Medical, dental and vision coverage
Wellness reimbursement
Education reimbursement
Flexible time off
The anticipated starting on-target salary range for this role can be found below. This role may also be eligible for equity and other benefits. Sift takes into account many factors in determining compensation, including level, location, transferable skills, work experience, business needs, and market demands. Therefore, the pay range / final offer may change or be modified in the future.
On-target salary range
Let's Build It Together
At Sift, we are intentionally building a diverse, equitable, and inclusive workplace. We believe that diversity drives innovation, equity is a fundamental right, and inclusion is a basic human need. We envision a place where all Sifties feel secure sharing their authentic selves and diverse experiences with their teams, their customers, and their community – ultimately using this empowerment and authenticity to build trust and create a safer Internet.
This document provides transparency around the way in which Sift handles personal data of job applicants: https://sift.com/recruitment-privacy