Senior Data Scientist, Core Data Science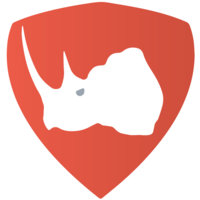 Chargeback
Data Science
Remote · United States
Posted on Saturday, September 24, 2022
About the team
Our team researches and improves machine learning models that help make the Internet a safer place. We serve customers across multiple verticals such as online commerce, delivery service, finance, and travel sites etc. Our customers spread around the globe in both developed and developing countries. Our technology helps protect their users from ever-evolving online scams, payment fraud, abusive content, and account takeover, etc. We are a forward-thinking team constantly challenging ourselves and the status quo to push the boundary of machine learning and data science across multiple product offerings at SIFT and collaborate with product engineering teams to deliver concrete customer value.
We take pride in our work, not ourselves. Open and constructive feedback is valued and often required to ensure rigor in our work. We love learning, hacking, and sharing our findings. We believe that machine learning is THE way to empower internet-scale businesses to thrive.
What you'll do
Deep analysis of fraud patterns and customer goals, provide data-driven evidence to propose engineering initiatives

Gather domain knowledge from stakeholders to define evaluation metrics and drive innovation towards customer goals

Respond to customer feedback and dive deep into the gaps in our existing product offerings and work with engineering teams to close those gaps

Research and recommend modeling, feature engineering, or other relevant improvements balancing customer value and level-of-effort

Collaborate with engineering teams to understand system constraints, and propose architecture changes and product features to serve our customers

Collaborate with platform teams to build internal tools to support repeatable research process and help diagnosing model issues
What would make you a strong fit:
B.S degree in Computer Science or related field

You are obsessed with customer impact and interested in fraud-prevention operations and businesses

Deep knowledge of machine learning and data science best practices and hands-on practice of solving real-world problems through practical yet rigorous ML paradigms.

Experience working with large datasets using Jupyter, Pandas, PySpark, PyTorch, Tensorflow or similar technologies

You understand Java or other object-oriented programming languages

You love to perform deep analysis as well as hacking together functional prototypes

You are laser-focused on delivering customer value and prefer practicality over theoretical impact

You have a growth mindset, willing to mentor and learn from other data scientists and engineers

You tell compelling story through data, love ambiguity and feel comfortable to evaluate and manage competing research priorities

Excellent communication skills and collaborative work attitude
A little about us:
Sift is the leading innovator in Digital Trust & Safety. Hundreds of disruptive, forward-thinking companies like Zillow, and Twitter trust Sift to deliver outstanding customer experience while preventing fraud and abuse.
The Sift engine powers Digital Trust & Safety by helping companies stop fraud before it happens. But it's not just another anti-fraud platform: Sift enables businesses to tailor experiences to each customer according to the risk they pose. That means fraudsters experience friction, but honest users do not. Sift allows businesses to scale, win, and thrive in the digital era by drawing on insights from our global network of customers.
Benefits and perks:
Competitive total compensation package

401k plan

Medical, dental and vision coverage

Wellness reimbursement

Education reimbursement

Flexible time off
The anticipated starting on-target salary range for this role can be found below. This role may also be eligible for equity and other benefits. Sift takes into account many factors in determining compensation, including level, location, transferable skills, work experience, business needs, and market demands. Therefore, the pay range / final offer may change or be modified in the future.
On-target salary range
Let's Build It Together
At Sift, we are intentionally building a diverse, equitable, and inclusive workplace. We believe that diversity drives innovation, equity is a fundamental right, and inclusion is a basic human need. We envision a place where all Sifties feel secure sharing their authentic selves and diverse experiences with their teams, their customers, and their community – ultimately using this empowerment and authenticity to build trust and create a safer Internet.
This document provides transparency around the way in which Sift handles personal data of job applicants: https://sift.com/recruitment-privacy