Staff Software Engineer - Data Platform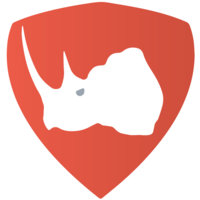 Chargeback
Software Engineering
Remote · United States
Posted on Wednesday, September 21, 2022
The Data Platform team is responsible for making Sift's data accessible across a variety of users and use-cases. This team ensures the availability, correctness, and data privacy/ compliance of information critical for Sift's day-to-day operations. Our customers include not just external clients but also Sift's data science product teams, our sales, business support services and operations teams. We are super excited about our plans to build our next generation data analytics solution as we approach a phase where we start diving into reporting/visualization and real time accessibility to data across Sift.
What you'll do:
As a Staff engineer on Sift's Data Platform team, you will build data warehousing and business intelligence systems to empower our customers, engineers, data scientists and analysts to extract insights from our data. You will design and build Petabyte scale systems for high availability, high throughput, data consistency, security, and end user privacy, defining our next generation of data analytics tooling. You will do data modeling and ETL enhancements to improve efficiency and data quality. You'd enforce best practices on data governance to ensure compliance and data truncation/deletion responsibly. You'd also have the opportunity to work with console reporting frameworks and build accessible dashboards for both monitoring as well as reporting. A strong staff engineer would also mentor other engineers and promote data engineering best practices across the team and the broader organization.
What would make you a strong fit:
2+ years of data modeling experience (Kimball, Imnon or Linstedt)

Experience writing and optimizing complex ETL pipelines

across multiple environments (Dataproc, Notebooks, Snowflake ELT.)

Experience programming (SQL, Java, Python) and/or utilizing reporting tools (Looker, Tableau, Qlikview, PowerBI)

Experience designing and building data warehouse, data lake or lake house solutions

Experience with distributed systems and distributed data storage.

Experience with large scale data warehousing solutions, like

BigQuery, Snowflake, Redshift

, Presto, etc.

Experience working with real time streaming frameworks like Kafka / Kinesis / Spark / Flink

Experience with data modeling, starting with API design through reporting solutions against it.

Strong communication and collaboration skills particularly across teams or with functions like data scientists or business analysts.
Bonus points:
Prior experience building and maintaining enterprise analytics environments, including exposure to sales, finance and marketing audiences.

Experience with Python, Java, or similar OOPS languages

Experience with cloud infrastructure (e.g. GCP, AWS)

Experience with workflow orchestrators such as Airflow or Cloud Composer

Experience with the analytics presentation layer (Dashboards, Reporting, and OLAP)

Experience with designing for data compliance and privacy
A little about us:
Sift is the leading innovator in Digital Trust & Safety. Hundreds of disruptive, forward-thinking companies like Zillow, and Twitter trust Sift to deliver outstanding customer experience while preventing fraud and abuse.
The Sift engine powers Digital Trust & Safety by helping companies stop fraud before it happens. But it's not just another anti-fraud platform: Sift enables businesses to tailor experiences to each customer according to the risk they pose. That means fraudsters experience friction, but honest users do not. By drawing on insights from our global network of customers, Sift allows businesses to scale, win, and thrive in the digital era.
Benefits and perks:
Competitive total compensation package

401k plan

Medical, dental and vision coverage

Wellness reimbursement

Education reimbursement

Flexible time off
The anticipated starting on-target salary range for this role can be found below. This role may also be eligible for equity and other benefits. Sift takes into account many factors in determining compensation, including level, location, transferable skills, work experience, business needs, and market demands. Therefore, the pay range / final offer may change or be modified in the future.
On-target salary range
Let's Build It Together
At Sift, we are intentionally building a diverse, equitable, and inclusive workplace. We believe that diversity drives innovation, equity is a fundamental right, and inclusion is a basic human need. We envision a place where all Sifties feel secure sharing their authentic selves and diverse experiences with their teams, their customers, and their community – ultimately using this empowerment and authenticity to build trust and create a safer Internet.
This document provides transparency around the way in which Sift handles personal data of job applicants: https://sift.com/recruitment-privacy