Senior Customer Success Executive, Health Plan Partnerships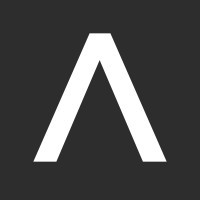 Carrot Fertility
Customer Service, Sales & Business Development
Remote
Posted on Friday, May 12, 2023
About Carrot:
Carrot Fertility is the leading global fertility care platform for women, who are often at the center of fertility care decisions and consequences. Plus, Carrot serves people of every age, race, income, sex, sexual orientation, gender, marital status, and geography. Trusted by hundreds of multinational employers, health plans, and health systems, Carrot's comprehensive clinical program delivers industry-leading cost savings for employers and award-winning experiences for millions of people worldwide. Whether there is a need for care through fertility preservation, male-factor infertility, pre-pregnancy, IVF, pregnancy and postpartum, adoption, gestational surrogacy, or menopause, Carrot supports members and their families through many of the most memorable and meaningful moments of their lives.
The Role:
Carrot is seeking a Senior Customer Success Executive to support health plan relationships and work strategically to best satisfy their needs to become a celebrated and continuing component of their benefits offering. You'll report to our Director of Customer Success and support Carrot's health plan partners to ensure retention, increase member engagement, and maintain high levels of customer satisfaction. You will act as a trusted advisor to Carrot's health plan partners, communicating the value of the Carrot product, and responding to needs, questions, and requests. As a Senior Customer Success Executive at Carrot, you will help develop customer success strategies and best practices for serving our health plan partners.
The Team:
The strategic segment is a dedicated business model consisting of a team of Customer Success Executives and Senior Customer Success Executives supporting Carrot's largest customers and reports to the Director of Customer Success.
Minimum Qualifications:
Bachelor's degree

Ability to work Eastern Standard Time

6-10+ years of professional experience managing health plan customers, working closely with external customers and partners in a Customer Success Management, Customer Onboarding/Implementation, or Project Management role

Enthusiasm for Carrot Fertility's mission and eagerness to become a part of our collaborative, friendly, and dynamic team

Successfully managed complex projects - from coordinating with cross-functional teams to setting and meeting deadlines, you excel at juggling various moving parts of multiple simultaneous projects to deliver exceptional results

Acts as a strategic business partner to position and promote adoption of the Carrot benefit

Assesses the competitive landscape and develops a strategic approach to drive a competitive advantage

Clear, empathetic communicator - you communicate with a deep understanding of customer needs and constraints and can weigh them against internal priorities and limitations

Ability to derive insights from data sets and translate them into a customer-appropriate narrative

Detail-oriented with strong analytical, writing, and communication skills

Comfortable working in an ambiguous environment; organized, diligent, and self-motivated

Process-oriented with an automation/efficiency mindset; experience developing best practices, creating scalable systems, and automating routine processes

Ability to adopt a continuous improvement mindset and actively contribute to the processes and procedures of the Customer Success team

Ability to travel as needed
Preferred Qualifications:
Experience with Salesforce or other CRM

Familiarity with Carrot's buyers (HR benefits leaders)
Compensation:
Carrot offers a holistic Total Rewards package designed to support our employees in all aspects of their life inside and outside of work, including health and wellness benefits, retirement savings plans, short- and long-term incentives, parental leave, family-forming assistance, and a competitive compensation package. The starting base salary for this position will range from $140,000 - $150,000. Actual compensation may vary from posted base salary depending on your confirmed job-related skills and experience.
Why Carrot?
Carrot has received national and international recognition for its pioneering work, including Best Diversity, Equity, & Inclusion Product from the Anthem Awards, Fast Company's Most Innovative Companies, CNBC's 100 Barrier Breaking Startups, and more. Carrot is regularly featured in media reporting on issues related to the future of work, women in leadership, healthcare innovation and diversity, equity, and inclusion, including MSNBC, The Economist, Bloomberg, The Wall Street Journal, CNBC, National Public Radio, Harvard Business Review, and more.
Carrot is fully distributed, with teams in more than 40 states across the United States and dozens of countries around the world. It has received numerous workplace awards, including Fortune's Best Workplaces in Healthcare, Quartz's Best Companies for Remote Workers, and Great Place to Work and Age-Friendly Employer certifications. Learn more at carrotfertility.com.