Growth Marketing Manager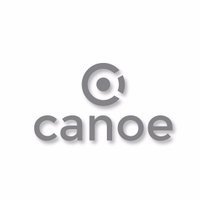 Canoe
Marketing & Communications, Sales & Business Development
New York, NY, USA
Posted on Friday, May 26, 2023
COMPANY: Canoe Intelligence
WEBSITE: https://canoeintelligence.com/
TITLE: Growth Marketing Manager
LOCATION: New York City (hybrid) or Fully Remote in the United States
SALARY: $85,000 - $110,000 base salary
The Role:
As Demand Marketing Manager at Canoe Intelligence, your mission is to strategically design and execute advertising campaigns, collaborate with cross-functional teams to drive targeted demand generation, and optimize digital advertising channels, resulting in increased brand visibility, client acquisition, and overall growth for Canoe Intelligence in the competitive alternative investment tech landscape.
What You'll Do:
Responsible for designing, executing and optimizing B2B advertising strategy
Partner and collaborate with business development and partnerships to achieve goals outlined per segment and region
Develop and launch PPC ad strategy
Amplify and continually optimize LinkedIn Ads strategy
Support employee advocacy initiatives on social media
What We're Looking For:
5+ years of B2B marketing campaign experience, proven track record of successfully designing and executing demand generation strategies, preferably in the fintech or financial services industry.
Strong understanding of digital marketing channels such as PPC advertising, LinkedIn Ads, social media advertising, and content marketing.
Proficiency in data analysis and reporting, with the ability to interpret metrics, derive actionable insights, and optimize campaigns accordingly.
Ability to collaborate effectively with cross-functional teams, including business development, partnerships, and creative teams, while demonstrating excellent communication and presentation skills.
Results-driven mindset with a focus on achieving measurable outcomes, such as lead generation, conversion rates, and ROI.
Familiarity with marketing automation tools, CRM systems, and analytics platforms to streamline marketing processes and measure campaign performance.
Strong strategic mindset to develop and execute effective demand generation strategies aligned with business objectives and target audience segmentation.
Ability to adapt to evolving market trends, think creatively, and experiment with innovative marketing tactics to drive impactful campaigns.
Demonstrated commitment to staying updated on the latest marketing trends, tools, and best practices through self-learning and professional development activities.
What You'll Get:
Access to benefits, including medical, dental, vision, & commuter benefits
401K
Employee Assistance Program
Unlimited PTO
Gym/wifi reimbursement
Option to be 100% remote + home office setup stipend
Education reimbursement
Parental Leave
What's The Process?
Our candidate discovery process generally constitutes the following key milestones: A Phone Interview and two rounds of video interviews (5 in total).
Our Values:
Client First —> Listen, and deliver client-centric solutions
Be An Owner —> Take initiative, improve situations, drive positive outcomes
Excellence —> Always set the highest standard for yourself and others
Win Together —> 1 + 1 = 3
Who We Are:
Canoe is reimagining alternative investment data processes for hundreds of leading institutional investors, capital allocators, asset servicing firms and wealth managers. By combining industry expertise with the most sophisticated data capture technologies, Canoe's technology automates the highly-frustrating, time-consuming, and costly manual workflows related to alternative investment document and data management, extraction and delivery. With Canoe, clients can refocus capital and human resources on business performance and growth, increase efficiency, and gain deeper access to their data. Canoe's AI-driven platform was developed in 2013 for Portage Partners LLC, a private investment firm.
Canoe is an equal opportunity employer. All aspects of employment including the decision to hire, promote, discipline, or discharge, will be based on merit, competence, performance, and business needs. We do not discriminate on the basis of race, color, religion, marital status, age, national origin, ancestry, physical or mental disability, medical​​​ condition, pregnancy, genetic information, gender, sexual orientation, gender identity or ​expression, veteran status, or any other status protected under federal, state, or local law.