BDR - Vancouver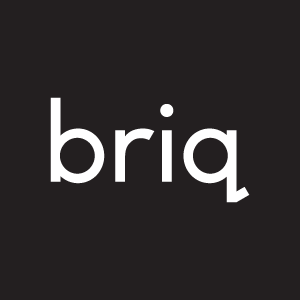 Briq
Vancouver, BC, Canada
Posted on Tuesday, October 24, 2023
NOTE:
This is a hybrid role, required in our Downtown Vancouver office at least two days per week.


Why is working in this department AMAZING!


Have the opportunity to work in a faced paced environment, learned from business professionals and colleagues first hand to help grow your sales career
Have the luxury of working both in a remote and office environment
Work in a strong culture focused on "Ownership" where you have full control over your own results
Be part of a team that has an entrepreneurial mindset and learn unique skills to grow and manage your own book of business
You'll fill a key role in ensuring the construction market has awareness of Briq and has a high quality interaction with our team.
Collaborate closely with Marketing, Sales and Management teams to share to influence our go to market strategies and provide valuable learning from the field.
Be part of the founding group of the Vancouver office and the culture that comes with it!


What does the future of this department look like? Where is this going and why do I want to come along for the ride?


Be part of one of the fastest growing construction technology companies in the industry
Part of the go-to-market team that is focused on changing the construction industry
The revenue organization at Briq is best in class, strong interpersonal skills with a passion for technology and construction.
A central hub for Briq that is continue to grow in the Vancouver area
A company culture that lives and breathes positivity and collaboration


In a nutshell, what will I do every day in this role?


As a Briq Business Development Representative, you'll play a key role in generating new business opportunities for the company and be a part of building a world-class sales development organization at a category-defining construction tech company.


We are
Builders:
At Briq we build together. Every person at Briq has their own unique impact on the success of the company. Be creative, share your ideas, help others be successful, make Briq be the company that you are proud to work for on a daily basis and help build the roadmap to getting there.


We
Evolve
and learn every day
:


We learn everyday. We are solving problems that no one has ever solved before, and that requires a curious mind-set. We are constantly finding new ways to be successful and win! Be part of a team that is adapting every day.


We take
Ownership with Accountability:
Enter a department where your professional future is in your own hands. Be accountable to grow your own book of business within Briq. As part of the team, you can craft what makes you successful!


We
Go Fast and Win:
We strive to win, we make mistakes and learn from them. Join a fast-paced environment where you get to be part of an exciting opportunity and learn from all stakeholders.


List the Top 5-7 Responsibilities for this role:


Raise awareness and generate interest for Briq through cold calling, emails, and social outreach to prospective customers
Meet or exceed assigned daily activity minimums of 75 activities per day
Schedule initial discovery calls for Account Executives
Manage your own book of accounts and set the strategy for effective meeting management
Invite and drive attendance to company events and trade shows
Understand an organization's business drivers, challenges, pain points
Understand how the solution addresses various customer pain points


List the Top 5-7 Qualifications for this role:


A general understanding of Construction or SaaS offerings
Excellent customer-facing listening, verbal, and written skills
A high degree of resilience, enabling you to bounce back from setbacks
You possess a player mindset; you strive to grow and develop and never back down from a challenge
Your work ethic is unmatched - anything you don't know you'll make up with hard work.
You're extremely coachable and willing to receive and implement feedback.
Must be located in Vancouver area