Senior Clinical Pharmacist, Part D STARS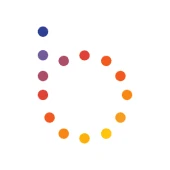 Bright Health
Remote
Posted on Thursday, September 14, 2023
---
Our mission is to make healthcare right. Together. We are a value-driven healthcare company committed to providing personalized care to aging and underserved populations. We do this by aligning stakeholders across the healthcare ecosystem. Together, we can improve consumer experience, optimize clinical outcomes, and reduce total cost of care.
What drives our mission? The company values we live and breathe every day. We keep it simple: Be Brave. Be Brilliant. Be Accountable. Be Inclusive. Be Collaborative.
If you share our passion for changing healthcare so all people can live healthy, brighter lives – apply to join our team.
---
SCOPE OF ROLE
The Sr. Clinical Pharmacist - Part D Stars is responsible for ensuring end-to-end processes for Part D Stars runs effectively and efficiently for Bright Health Plan and affiliates. This pharmacist will ensure there is proper oversight and tracking of all efforts related to Stars that impact the pharmacy team. Sr. Clinical pharmacist will create new opportunities for Stars This leader will develop new strategies and drive vendors to a 4 Star goal.
ROLE RESPONSIBILITIES
Collaborate closely with the leader of Pharmacy Operations to oversee and execute all pharmacy operations pertinent to Stars
Analyze, interpret, and execute Part D Star data to identify areas for improvement and develop action plans to drive performance enhancement
Collaborate with cross-functional teams, including pharmacy operations, clinical services, and data analytics, to ensure alignment and execution of Part D Star improvement initiatives
Provide clinical guidance and recommendations to enhance member outcomes, medication adherence, and overall health plan performance related to Part D Star measures
Develop and implementation of member, provider, and pharmacy engagement opportunities aimed at positively impacting Part D Star measures
Participate in oversight of Part D Stars vendors and opportunities
Communicate progress, achievements, and opportunities related to Part D Star measures to key stakeholders
Oversee reporting from multiple part D Stars vendors and internal teams to progress network pharmacies and prescribers to support medication therapy management (MTM) initiatives, including targeted interventions to improve adherence and outcomes
Stay abreast of industry trends, regulatory changes, and best practices related to Part D Star measures and quality improvement
SUPERVISORY RESPONSIBILITIES
This position has responsibility for supervising the Pharmacy Operations team at Bright Health and all affiliates.
The position will manage technician staff that oversee Medication Adherence initiatives for Brand New Day.
EDUCATION, TRAINING, AND PROFESSIONAL EXPERIENCE
Doctor of Pharmacy Degree required
Masters in Business Administration preferred
Five (5) or more years of experience leading clinical, administrative, and medical expense functions for a health plan or stand-alone PBM required
Experience in PBM operations, Health Plan Management and Pharma required
PROFESSIONAL COMPETENCIES
Previous experience in Part D Stars
Highly organized and process-driven
Exceptional communication skills and ability to deliver Bright's differentiated value proposition
LICENSURES AND CERTIFICATIONS
Registered Pharmacist with a license, in good standing, to practice in any US state or territory
WORK ENVIRONMENT
The majority of work responsibilities are performed at home or in an open office setting, carrying out detailed work sitting at a desk/table and working on the computer.
Travel may be required.
As an Equal Opportunity Employer, we welcome and employ a diverse employee group committed to meeting the needs of Bright Health, our consumers, and the communities we serve. All qualified applicants will receive consideration for employment without regard to race, color, religion, sex, age, national origin, protected veteran status, disability status, sexual orientation, gender identity or expression, marital status, genetic information, or any other characteristic protected by law.