Analytics Consultant (West Coast)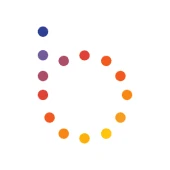 Bright Health
Data Science
Remote
Posted on Friday, August 25, 2023
---
Our mission is to make healthcare right. Together. We are a value-driven healthcare company committed to providing personalized care to aging and underserved populations. We do this by aligning stakeholders across the healthcare ecosystem. Together, we can improve consumer experience, optimize clinical outcomes, and reduce total cost of care.
What drives our mission? The company values we live and breathe every day. We keep it simple: Be Brave. Be Brilliant. Be Accountable. Be Inclusive. Be Collaborative.
If you share our passion for changing healthcare so all people can live healthy, brighter lives – apply to join our team.
---
SCOPE OF ROLE
The Operations Reporting Consultant will advance the role of reporting as a strategic thought partner across the business and will contribute to a culture of theory testing and data-driven decision-making. The Operations Reporting Consultant will be responsible to work both independently and collaboratively on a variety of tasks and be a key contributor to the Analytics team.
ROLE RESPONSIBILITIES
The Operations Reporting Consultant job description is intended to point out major responsibilities within the role, but it is not limited to these items.
Collaborate with business stakeholders across the organization to understand reporting needs, develop plans to address those needs, and deliver reports to meet those needs.
Mine data on medical spending, clinical data, and population health data.
Responsible for accurate and thorough data scrubbing; ensure data integrity; define and develop automation of analysis tasks, queries, and reports
Responsible for compliance reporting and development of new ad-hoc reports.
Identify ways to automate frequently used reports using tools used by the organization.
Provide concise data reports and clear data visualizations for management through Crystal Reports, Power BI, Excel, and other tools used by the organization.
Create data processes that are consistent, repeatable, and scalable
EDUCATION, TRAINING, AND PROFESSIONAL EXPERIENCE
Two or more years of SQL code development (Required)
Bachelor's Degree (Required)
Two or more years of experience in the Healthcare field dealing with claims/utilization (Preferred)
Two (2) or more years of operations reporting experience (Required)
Two (2) or more years of Crystal Reports experience (Required)
One or more years of Power BI experience (Preferred)
Expertise with at least one of the following programming languages: SQL, Scala, Python
Experience with Databricks (Required)
PROFESSIONAL COMPETENCIES
Expertise in reporting, analytics, statistics, data visualization, or programming
Dedicates exacting attention to detail and data quality
Eager learner, collaborative partner, easy communicator, and careful analyst
Passion for empirical research and answering hard questions with data
WORK ENVIRONMENT
This position can worked remote with a preference for employees located in the Pacific Time Zone.
Some travel may be required.
As an Equal Opportunity Employer, we welcome and employ a diverse employee group committed to meeting the needs of Bright Health, our consumers, and the communities we serve. All qualified applicants will receive consideration for employment without regard to race, color, religion, sex, age, national origin, protected veteran status, disability status, sexual orientation, gender identity or expression, marital status, genetic information, or any other characteristic protected by law.