Radiologic Technician/Medical Assistant (AssociatesMD)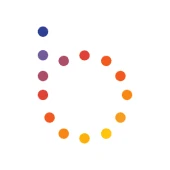 Bright Health
Dania Beach, FL, USA
Posted on Thursday, August 10, 2023
---
Our mission is to make healthcare right. Together. We are a value-driven healthcare company committed to providing personalized care to aging and underserved populations. We do this by aligning stakeholders across the healthcare ecosystem. Together, we can improve consumer experience, optimize clinical outcomes, and reduce total cost of care.
What drives our mission? The company values we live and breathe every day. We keep it simple: Be Brave. Be Brilliant. Be Accountable. Be Inclusive. Be Collaborative.
If you share our passion for changing healthcare so all people can live healthy, brighter lives – apply to join our team.
---
Job Summary:
This position is responsible for operating X-ray equipment that assists physicians with diagnosing and/or treating disease and/or injury. Secondarily responsible for providing professional care for patients under the supervision of the physician or clinician. Assists the physician, clinician, and general staff in coordinating patient care. Functions as a liaison between the patients, medical team, and staff.
Primary Job Responsibilities:
Prepares patients for radiologic procedures.
Protects patient, self, and other staff from radiation hazards.
Takes X-rays following established procedures for patient care and safety, which involves setting up and operating radiographic equipment used in the medical diagnosis and/or treatment of patients and includes implementing infection control procedures for the work area.
Positions patients and takes X-rays of specific parts of the patient's body as requested by physicians.
Completes daily log and forwards to a radiologist for reading.
Copies X-rays discs upon patient/physician request.
Maintains required records including patient records and daily log books.
Performs quantity and quality control checks to assure the X-ray unit meets standards required by laws, rules, and departmental policies.
Complies with safety standards.
Cleans, maintains and makes minor adjustments to radiographic equipment, including determining equipment repairs.
Maintains radiographic supplies, film, and orders as necessary.
Technician will function as a medical assistant when required by assigned practice.
Records the patient's chief complaint and conducts the following measures as part of the vitalization process.
Assists the attending physician or clinician in the completion of screening tools.
Assists the attending physician or clinician in the completion of screening tools.
Ensures the examination room is stocked with the necessary supplies and materials for the administration of medical care.
Will prepare the examination room based on the scheduled medical service and disinfects the examination room after each use and by infection control procedures.
Executes given orders from the attending physician or clinician.
Education:
Associate's degree in radiological technology from an accredited X-ray technician program. Current state X-Ray Technology certificate or license.
Experience:
One to three years of experience as an X-ray technician, preferably in a medical practice environment.
Other Requirements:
American Registry of Radiologic Technologist registration preferred.
Physical Requirements:
Must possess the physical and mental abilities to perform the tasks normally associated with an X-Ray Technician such as standing six to eight hours per day.
Involves some bending, stooping, squatting, reaching above the shoulders, twisting, turning, kneeling, pushing, and pulling.
Heavy lifting of 75+ lbs. required to move equipment and transfer patients.
As an Equal Opportunity Employer, we welcome and employ a diverse employee group committed to meeting the needs of Bright Health, our consumers, and the communities we serve. All qualified applicants will receive consideration for employment without regard to race, color, religion, sex, age, national origin, protected veteran status, disability status, sexual orientation, gender identity or expression, marital status, genetic information, or any other characteristic protected by law.