Bilingual Referral Coordinator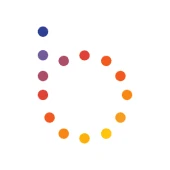 Bright Health
Remote
Posted on Saturday, July 22, 2023
---
Our mission is to make healthcare right. Together. We are a value-driven healthcare company committed to providing personalized care to aging and underserved populations. We do this by aligning stakeholders across the healthcare ecosystem. Together, we can improve consumer experience, optimize clinical outcomes, and reduce total cost of care.
What drives our mission? The company values we live and breathe every day. We keep it simple: Be Brave. Be Brilliant. Be Accountable. Be Inclusive. Be Collaborative.
If you share our passion for changing healthcare so all people can live healthy, brighter lives – apply to join our team.
---
SCOPE OF ROLE
The role of the Referral Coordinator is to facilitate consistency of information shared across practices to promote care coordination and effective member co-management for behavioral and non-behavioral practitioners. The Referral Coordinator collaborates with clinical team members to evaluate the potential over and under-utilization of specialty services based on clinical protocols.
ROLE RESPONSIBILITIES
Prioritizes assigned patient cohorts to ensure specialty referral completion and ensures stat and expedited referrals are completed based on timeliness standards
Schedules patients (Preferred Providers List of Specialists) and notifies them of appointment information, including, date, time, location, etc.
Ensures missed specialty appointments are rescheduled and communicated to the physician/clinician.
Ensures specialist notifications of referral status
Completes exchange of information by retrieving and ensuring upload of specialty consultation and follow-up notes
Completes documentation based on standardized documentation; to include, but not limited to location, notification of specialist, notification of patient, status of appropriateness reviews
Enters all Inpatient and Outpatient elective procedures in EMR and contacts specialist for post-procedure referral needs
Follows up on all Home Health and DME orders to ensure the patient receives the services ordered.
Completes appropriateness review based on clinical protocols and appropriately refers to Nurse or Medical Director
Addresses referral based phone calls for Primary Care Physicians panel and completed phone messages timely
Facilitates escalation of denied referrals to the clinical team for appeal reviews.
EDUCATION, TRAINING, AND PROFESSIONAL EXPERIENCE
High School Diploma
Minimum 2 years of experience in medical management.
Capacity to interpret health plan benefit decisions
LICENSURES AND CERTIFICATIONS
Certification as a Medical Assistant preferred
WORK ENVIRONMENT
The majority of work responsibilities are performed in an open office setting, carrying out detailed work sitting at a desk/table and working on the computer.
Some travel may be required.
As an Equal Opportunity Employer, we welcome and employ a diverse employee group committed to meeting the needs of Bright Health, our consumers, and the communities we serve. All qualified applicants will receive consideration for employment without regard to race, color, religion, sex, age, national origin, protected veteran status, disability status, sexual orientation, gender identity or expression, marital status, genetic information, or any other characteristic protected by law.