Utilization Management Pre-Service Nurse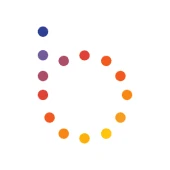 Bright Health
California, USA
Posted on Friday, July 21, 2023
---
Our mission is to make healthcare right. Together. We are a value-driven healthcare company committed to providing personalized care to aging and underserved populations. We do this by aligning stakeholders across the healthcare ecosystem. Together, we can improve consumer experience, optimize clinical outcomes, and reduce total cost of care.
What drives our mission? The company values we live and breathe every day. We keep it simple: Be Brave. Be Brilliant. Be Accountable. Be Inclusive. Be Collaborative.
If you share our passion for changing healthcare so all people can live healthy, brighter lives – apply to join our team.
---
SCOPE OF ROLE
The Pre-Service Review Nurse uses clinical knowledge, communication skills, and independent critical thinking skills to interpret criteria, policies, and procedures to provide members with the best and most appropriate treatment, care, or services.
ROLE RESPONSIBILITIES
The Pre-Service Review Nurse job description is intended to point out major responsibilities within the role, but it is not limited to these items.
Provides a first-level clinical review for all medical and surgical authorization requests against applicable criteria, policies, and procedures. Accurately documents all reviews and contacts providers and members according to established timeframes.
Acts as a member advocate by expediting the care process through the continuum, working in concert with the healthcare delivery team to maintain high-quality and cost-effective care delivery.
Screening and coordination of cases within the utilization management department and other Bright clinical teams including Case Management, and Discharge Planning to ensure optimal care for members.
Escalates all potential quality issues and grievances to correct Bright workflows
EDUCATION, TRAINING, AND PROFESSIONAL EXPERIENCE
Bachelor's or Associate's degree in Nursing required.
Three (3) years of utilization management and quality improvement experience are required.
Working knowledge and understanding of basic utilization management concepts are required.
PROFESSIONAL COMPETENCIES
Experience interpreting clinical criteria into clear determinations.
Must possess strong organizational and prioritization skills, competence, and capacity to handle multiple initiatives while managing conflicting priorities.
Excellent writing skills, particularly in determination notification writing.
Must be self-motivated, able to take initiative, and able to thrive and drive results in a collaborative environment.
Experience in using the Microsoft Office Suite including Excel and Word as well as demonstrated ability to learn/adapt to other computer-based systems and tools.
LICENSURES AND CERTIFICATIONS
An active, unrestricted Registered Nurse (RN) or Licensed Practical Nurse (LPN) license to practice as a health professional in California.
WORK ENVIRONMENT
The majority of work responsibilities are performed in an open office setting, carrying out detailed work sitting at a desk/table and working on the computer.
Travel may be required.
For individuals assigned to a location(s) in California, Bright Health is required by law to include a reasonable estimate of the compensation range for this position. Actual compensation will vary based on the applicant's education, experience, skills, abilities, and internal equity. A reasonable estimate of the range is $27.54 - $41.31 Hourly.

Additionally, employees are eligible for health benefits; life and disability benefits, a 401(k) savings plan with match; up to 21 days of PTO, 10 paid holidays, plus 2 floating holidays per year; and a lifestyle spending account.
As an Equal Opportunity Employer, we welcome and employ a diverse employee group committed to meeting the needs of Bright Health, our consumers, and the communities we serve. All qualified applicants will receive consideration for employment without regard to race, color, religion, sex, age, national origin, protected veteran status, disability status, sexual orientation, gender identity or expression, marital status, genetic information, or any other characteristic protected by law.