Patient Access Representative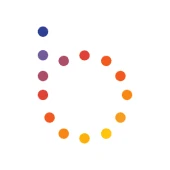 Bright Health
Sales & Business Development
Davie, FL, USA
Posted on Friday, July 21, 2023
---
Our mission is to make healthcare right. Together. We are a value-driven healthcare company committed to providing personalized care to aging and underserved populations. We do this by aligning stakeholders across the healthcare ecosystem. Together, we can improve consumer experience, optimize clinical outcomes, and reduce total cost of care.
What drives our mission? The company values we live and breathe every day. We keep it simple: Be Brave. Be Brilliant. Be Accountable. Be Inclusive. Be Collaborative.
If you share our passion for changing healthcare so all people can live healthy, brighter lives – apply to join our team.
---
AssociatesMD, a part of NeueHealth, a Bright Health Group company is seeking a Patient Access Representative in our busy medical clinic. This position is responsible for day-to-day administrative, general office, and front desk duties including word processing, filing, faxing, and data entry. Receives incoming telephone calls in a prompt, courteous, and professional manner and greets/assists visitors in the same manner.
Primary Job Responsibilities:
Welcomes patients/clients/visitors, then determines the purpose of the visit and directs them as appropriate.
Promptly and professionally answers telephone calls. Routes calls appropriately, offering voice mail, paging, or redirection of calls as needed.
Facilitates patient flow and communicates delays with patients and clinical staff.
Follows all Clinic policies on safety and security; maintains restricted areas safe by safeguarding keyless entry codes and computer system passwords in strict confidentiality.
Appropriately and courteously screens solicitors for relevance to organizational needs.
Explains financial requirements to the patients or responsible parties and collects copays as required.
Responsible for keeping the reception and patient waiting areas, and office files clean and organized.
Monitors medical office supplies and inventory needs, places orders and oversees office equipment.
Education:
High school diploma or equivalent.
Prefer completion of a course in Medical Terminology.
Experience:
One year of experience in customer service or front desk reception, preferably in a medical office setting.
Additional Requirements:
Willingness to work evenings and/or weekends as needed.
Willingness to attend continuing education courses at the request of the employer.
Performance Requirements:
Knowledge of medical terminology and organization services.
Knowledge of staff responsibilities to accurately direct callers.
Knowledge of administrative processes, procedures, claims processing and preparing patient charts.
Knowledge of basic math and modern office procedures.
Ability to use multi-line phone system, including transferring calls and paging.
Ability to exercise a high degree of diplomacy and tact while multi-tasking, organizing, and scheduling patients.
Ability to use EMR systems.
Adequate hearing to answer the phone and speak with patients.
Ability to speak clearly and loudly enough to be heard by callers and patients.
Ability to work well under pressure with minimal supervision.
Ability to elicit appropriate information to route calls to the appropriate person.
Ability to prevent, calm, and/or defuse irate callers and patients working with them to identify concerns and properly directs calls.
Ability to competently use appropriate practice management software.
Work Environment:
Well-lighted medical office or reception area.
Exposure to communicable diseases and other conditions related to a medical clinic setting.
As an Equal Opportunity Employer, we welcome and employ a diverse employee group committed to meeting the needs of Bright Health, our consumers, and the communities we serve. All qualified applicants will receive consideration for employment without regard to race, color, religion, sex, age, national origin, protected veteran status, disability status, sexual orientation, gender identity or expression, marital status, genetic information, or any other characteristic protected by law.