Member Services Representative - Bilingual Spanish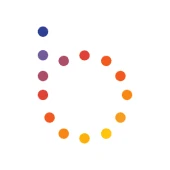 Bright Health
California, USA
Posted on Friday, July 14, 2023
---
Our mission is to make healthcare right. Together. We are a value-driven healthcare company committed to providing personalized care to aging and underserved populations. We do this by aligning stakeholders across the healthcare ecosystem. Together, we can improve consumer experience, optimize clinical outcomes, and reduce total cost of care.
What drives our mission? The company values we live and breathe every day. We keep it simple: Be Brave. Be Brilliant. Be Accountable. Be Inclusive. Be Collaborative.
If you share our passion for changing healthcare so all people can live healthy, brighter lives – apply to join our team.
---
SCOPE OF ROLE
The Member Services Representative role is to work directly with members and providers to establish rapport/connection and build confidence in Bright Health. As a Member Services Representative you will identify and resolve complicated member or provider issues relating to Bright Health's insurance benefits, transportation, or enrollment for Medicare Advantage lines of business. Ensures member satisfaction by providing a high level of customer service in a courteous and respectful manner.
This position is 100% remote but employees must reside in California/PST time zone.
ROLE RESPONSIBILITIES
Answers incoming calls from members, potential members, providers, and advocates.
Partner with Bright members, various departments, and vendors to research and resolve escalated and member or vendor issues, by phone, or in person. Communicate speaking in plain simple language. Provides accurate and concise information.
Provides follow-up with members by clarifying the customer's issue, determining the cause, and identifying and explaining the solution. Provides necessary information needed.
Escalates appropriate member issues to management or other departments as required. Ability to resolve an issue or request in one conversation, to eliminate a need for repeated calls with the same issue, when appropriate.
Collaborate across the organization to resolve complicated issues including, Claims, Enrollment, Billing, Provider Relations, Transportation, and all vendors.
Consistently meets and/or exceeds the departmental standards, including, but not limited to: quality, productivity, and adherence to work & break schedule and attendance policies.
Properly recognize and triage complaints, grievances and appeals in a timely manner. Provides essential information to members regarding access to care issues, coordination of care issues, benefits, Evidence of Coverage (EOC), Member Handbook, etc
Documents transactions by summarizing actions taken in appropriate computer system and following standards set by the department or by other authorized individuals. Ensures department compliance with Health Insurance Portability and Accountability Act (HIPAA) regulations relating to protection of personal history information.
Participate in the development and maintenance of policies and procedures relative to Customer Experience. Understands plan policies, plan benefits, and changes.
Assist in training of Member Service Staff. Completes all required training, timely.
Complete various outbound call campaigns such as Welcome Calls, Retention Calls, and Special outbound call projects.
Ability to be flexible, open to feedback and cooperate with supervisory personnel on all auditing related criteria, department policies and guidelines. Implement changes when needed to achieve department goals. Serve as a listening post to understand the voice of the Bright Health Customer and contribute ideas to improve the experience..
EDUCATION, TRAINING, AND PROFESSIONAL EXPERIENCE
High School diploma or GED required
Three (3) or more years of direct customer service support/call center experience
Excellent customer service skills, in person or via phone
Previous experience in medicare preferred
Bilingual English/Spanish required.
PROFESSIONAL COMPETENCIES
Must have strong communication skills (verbal and written)
Must be highly organized and be able to prioritize work to meet deadlines
Must be successful working in an environment of ambiguity and change
Display strong strategic behaviors such as initiative, problem solving, critical thinking, judgment, innovation and independence
Ability to influence and collaborate with business partners throughout the organization.
WORK ENVIRONMENT
The majority of work responsibilities are performed in a home office or open office setting, carrying out detailed work sitting at a desk/table and working on the computer. Some travel may be required.
For individuals assigned to a location(s) in California, Bright Health is required by law to include a reasonable estimate of the compensation range for this position. Actual compensation will vary based on the applicant's education, experience, skills, and abilities, as well as internal equity. A reasonable estimate of the range is $18.23-$25 Hourly.

Additionally, employees are eligible for health benefits; life and disability benefits, a 401(k) savings plan with match; up to 21 days of PTO, 10 paid holidays, plus 2 floating holidays per year; and a lifestyle spending account.
As an Equal Opportunity Employer, we welcome and employ a diverse employee group committed to meeting the needs of Bright Health, our consumers, and the communities we serve. All qualified applicants will receive consideration for employment without regard to race, color, religion, sex, age, national origin, protected veteran status, disability status, sexual orientation, gender identity or expression, marital status, genetic information, or any other characteristic protected by law.