Medicare Broker Account Manager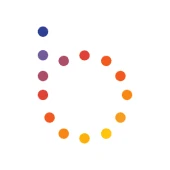 Bright Health
Sales & Business Development
Fresno, CA, USA
Posted on Thursday, July 13, 2023
---
Our mission is to make healthcare right. Together. We are a value-driven healthcare company committed to providing personalized care to aging and underserved populations. We do this by aligning stakeholders across the healthcare ecosystem. Together, we can improve consumer experience, optimize clinical outcomes, and reduce total cost of care.
What drives our mission? The company values we live and breathe every day. We keep it simple: Be Brave. Be Brilliant. Be Accountable. Be Inclusive. Be Collaborative.
If you share our passion for changing healthcare so all people can live healthy, brighter lives – apply to join our team.
---
General Purpose:
The Broker Account Manager maintains relationships between Bright Health and the broker community as assigned by language and/or local territory. This position promotes overall market visibility, broker performance and growth of the Bright Health Medicare Plan products.
This position is 100% remote but travel is required around Fresno, Madera, Kern and King county. Candidates must reside in or near Fresno to be considered.
Primary Duties and Responsibilities:
Develop, manage and foster strong partnerships with Agencies and brokers who market and sell the plan's products
Act as primary liaison to Agencies by providing the training and marketing tools necessary to connect Bright Health with brokers, network providers, and community-based organizations
Drive overall broker performance to increase Bright Health membership in diverse and ethnic communities as well as identify opportunities to partner with new Agencies in these markets
Coordinate activities, organize events and educate the community about Bright Health for the purpose of aligning Agency and provider partners towards meeting mutual enrollment goals
Attend and be involved in industry related organizations to promote Bright Health
Ensure that assigned Agencies and brokers receive proper benefit trainings to accurately represent the plan and maintain compliance with State and Federal regulations
Communicate fluently (written and verbal) in a foreign language with co-workers, beneficiaries, members, and business partners. Assist with the drafting, translation, and proofreading of English and foreign language materials.
Professional Competencies:
Ability to build and foster strong working relationships resulting in positive interactions and increased membership
Maintain strong working knowledge of Medicare concepts, multiple plan benefit packages, including but not limited to eligibility requirements and enrollment procedures
Strong written and verbal communication skills with ability to present to a wide variety of audiences (brokers, seniors, PCP's)
Encourage Agencies to place business with Bright Health and continuously work with them to meet enrollment objectives and deliverables
Ability to train brokers on plan benefits and provider network, using attention to detail.
Manage time efficiently, prioritize workload and multi-task when required
Present self in a professional and positive demeanor when communicating with others
Ability to proactively identify potential issues or concerns and resolve or escalate quickly in order to mitigate risk
Possess generous enthusiasm and commitment to fulfilling job requirements and embracing continual process improvements
Qualifications:
Minimum high school diploma or equivalent, Bachelor's degree preferred.
Must have CA drivers license and insurance; 70% travel on the road (mileage reimbursed)
Bilingual in Spanish preferred but not required
Minimum 5-year experience working in a Medicare Advantage program interacting with Agencies and brokers
Department of Insurance Life, Accident and Health license preferred but not required
Must have independent and reliable transportation to work at primary and satellite office locations or off-site broker locations and community/marketing events
Proficient with PC computer and Microsoft software products (Excel, Word, and PowerPoint)
Physical requirements: must occasionally lift and/or move up to 30 pounds
For individuals assigned to a location(s) in California, Bright Health is required by law to include a reasonable estimate of the compensation range for this position. Actual compensation will vary based on the applicant's education, experience, skills, and abilities, as well as internal equity. A reasonable estimate of the range is $75,421.63-$113,132.45 Annually.

Additionally, employees are eligible for health benefits; life and disability benefits, a 401(k) savings plan with match; up to 21 days of PTO, 10 paid holidays, plus 2 floating holidays per year; and a lifestyle spending account.
As an Equal Opportunity Employer, we welcome and employ a diverse employee group committed to meeting the needs of Bright Health, our consumers, and the communities we serve. All qualified applicants will receive consideration for employment without regard to race, color, religion, sex, age, national origin, protected veteran status, disability status, sexual orientation, gender identity or expression, marital status, genetic information, or any other characteristic protected by law.