Member Services Coordinator - Bilingual Chinese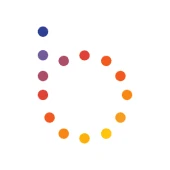 Bright Health
California, USA
Posted on Wednesday, June 21, 2023
---
Our mission is to make healthcare right. Together. We are a value-driven healthcare company committed to providing personalized care to aging and underserved populations. We do this by aligning stakeholders across the healthcare ecosystem. Together, we can improve consumer experience, optimize clinical outcomes, and reduce total cost of care.
What drives our mission? The company values we live and breathe every day. We keep it simple: Be Brave. Be Brilliant. Be Accountable. Be Inclusive. Be Collaborative.
If you share our passion for changing healthcare so all people can live healthy, brighter lives – apply to join our team.
---
General Purpose:
Our Member Services Coordinator (MSC) will assist and respond to all Medicare (to include MAPD and DSNP) members' requests, questions, and concerns in a timely and professional manner; to function as a liaison/service coordinator between Central Health Medicare Plan, members, and contracted IPAs/providers when applicable.
Duties and Responsibilities:
Be at work/cubicle timely based on the work schedule on file and ready to handle incoming customer calls and assignments professionally; must follow company and department guidelines for all time off/vacation/overtime requests, especially during enrollment season
Provide general telephone customer service assistance to both MAPD and DSNP members and providers in a professional manner and provide precise and timely responses;

Inform the Member Services Supervisor of any questions or issues encountered over the phone with members, and any/all member questions or operation-related questions before supervisory personnel provide further direction
Assist with contacting/faxing provider offices when appropriate as part of the general assistance
Check all voicemails and emails timely

Write detailed and precise member phone log for each call received and called out and all department-assigned functions that require documentation; select the appropriate call category accurately and ensure the consistency of all call log entries; notify any supervisory personnel when help is needed
Assist with member enrollment and disenrollment outbound contact/research and maintenance of member files, hard copies, and all telephone communication must be kept in the system and the member file.
Coordinate the assembling and mailing of welcome packets, ID cards, and all other applicable letters/notices to members when is needed
Identify and research issues and requests of current members. Communicate both verbally and in writing clearly and concisely based on the current policies and guidelines of CMS and the Central Health Medicare Plan.
Assist with D-SNP member calls as appropriate; CHMP MSC guides DSNP members via telephone when necessary to contact his/her social worker or Medi-Cal
Plans (FFS or HMO managed care) and provides all available resources such as toll-free numbers for local SSA offices, Medi-Cal offices, and other community contact phone numbers; MSCs do not assist with a share of cost issues, balance billing, or eligibility reinstatement directly but if necessary, MSC can assist DSNP members via a 3-way call to appropriate entities to receive additional assistance.
Responsible for the intake of member grievances, appeals, coverage determination (including pharmacy), and general complaints expressed verbally or in writing;
Coordinate with the handling Level 3 Coordinator and/or Member Services
Supervisor in ensuring the timely filing of all cases. Carefully document and file the receipt of issues and action (s) taken from all responsible parties; Follow up on each grievance/appeal/determination case with QM Department until cases resolve/closure; Contact member and provider regarding Plan's decision on requests/issues when applicable
Be familiar with Department P & P, Plan benefits, internal guidelines, and applicable
CMS regulatory references, and other applicable department resources provided by supervisory and management personnel; attend all in-service and training sessions provided in-house and be able to demonstrate a good understanding of all such training
Responsible to complete and handle assigned logs, tasks, member related surveys, and assist with all department projects as needed
Assist Community Outreach and Education Department and Wellness Centers with event RSVP and other assignments as needed, including attending off-site member orientation or member presentation
Develop a working relationship with the other departments within the organization
Cooperate with supervisory and management personnel on all auditing-related criteria, department policies, and guidelines, and implement changes when needed to achieve department goals
Qualifications:
Must have at least a High School diploma
Bilingual and fluent in English and Mandarin and/or Cantonese - required, language will be tested for fluency
Previous experience in customer service preferred
Computer skills including word processing and Excel
Must have strong verbal, written, and interpersonal communication skills
Must have excellent customer service skills and demonstrate respect, patience, and helpfulness with customers and co-workers
Must be responsible, detail-oriented, and professional
Must understand and comply with HIPAA (patient privacy) regulations
Prior experience in a customer service environment and/or familiarity with the medical/healthcare industry is preferred but not required
For individuals assigned to a location(s) in California, Bright Health is required by law to include a reasonable estimate of the compensation range for this position. Actual compensation will vary based on the applicant's education, experience, skills, and abilities, as well as internal equity. A reasonable estimate of the range is $16.88 - $25.32 hourly.

Additionally, employees are eligible for health benefits; life and disability benefits, a 401(k) savings plan with match; up to 21 days of PTO, 10 paid holidays, plus 2 floating holidays per year; and a lifestyle spending account.
As an Equal Opportunity Employer, we welcome and employ a diverse employee group committed to meeting the needs of Bright Health, our consumers, and the communities we serve. All qualified applicants will receive consideration for employment without regard to race, color, religion, sex, age, national origin, protected veteran status, disability status, sexual orientation, gender identity or expression, marital status, genetic information, or any other characteristic protected by law.