Phlebotomist - Medical Assistant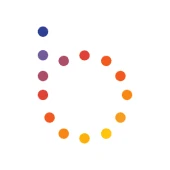 Bright Health
Fort Lauderdale, FL, USA
Posted on Saturday, June 10, 2023
---
Our mission is to make healthcare right. Together. We are a value-driven healthcare company committed to providing personalized care to aging and underserved populations. We do this by aligning stakeholders across the healthcare ecosystem. Together, we can improve consumer experience, optimize clinical outcomes, and reduce total cost of care.
What drives our mission? The company values we live and breathe every day. We keep it simple: Be Brave. Be Brilliant. Be Accountable. Be Inclusive. Be Collaborative.
If you share our passion for changing healthcare so all people can live healthy, brighter lives – apply to join our team.
---
Job Summary:
Phlebotomists are responsible for collecting blood samples in accordance with medical clinics and laboratory policies, and federal, state, and local regulations. They also are tasked with labeling samples appropriately and logging all information related to tests performed and samples taken into a database. Phlebotomists might be drawing blood for tests, research, or donations.
Duties and Responsibilities
Greet patients and verify their identity
Collect blood samples by performing venipunctures and fingerstick
Label all samples according to outlined procedures and policies
Maintain lab equipment in a clean and safe manner
Record tests performed and blood samples taken into databases
Explain tests to patients and answer any questions they might have
Complete all work in accordance with outlined medical clinic and laboratory guidelines, and federal, state, and local requirements
Taking Patient Vital Signs
Taking Medical Histories
Preparing Patients for Medical Tests and Examinations
Assisting Physicians During Examinations
Explaining Medical Procedures to Patients
Sterilizing Medical Instruments
Qualifications
High school diploma or general education degree (GED) required
Phlebotomy certification required
Phlebotomy license in state of practice, if required
CPR certification preferred
Certification as a Medical Assistant or diploma from an accredited school
A minimum of one year experience as a Medical Assistant and Phlebotomist in a clinic, physician practice or urgent care setting
Strong knowledge of medical correspondence, managing electronic medical records
Proficient verbal and written English and Spanish skills
Proven ability to prioritize a variety of tasks· Familiar with infection control policies and procedures
As an Equal Opportunity Employer, we welcome and employ a diverse employee group committed to meeting the needs of Bright Health, our consumers, and the communities we serve. All qualified applicants will receive consideration for employment without regard to race, color, religion, sex, age, national origin, protected veteran status, disability status, sexual orientation, gender identity or expression, marital status, genetic information, or any other characteristic protected by law.