Senior Manager, Financial Crime Compliance (Remote)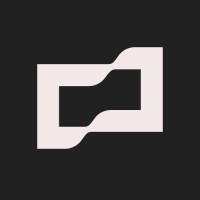 Brex
Accounting & Finance, Legal
United States
Posted on Thursday, May 11, 2023
Why join us
Brex empowers the next generation of businesses with an integrated corporate card and spend management software. We make it easy for our customers to manage every aspect of spending and empower their employees to make better financial decisions from anywhere they live or work. Brex proudly serves tens of thousands of growing businesses, from early-stage startups to enterprise leaders.
Working at Brex allows you to push your limits, challenge the status quo, and collaborate with some of the brightest minds in the industry. We're committed to building a diverse team and inclusive culture and believe your potential should only be limited by how big you can dream. We make this a reality by empowering you with the tools, resources, and support you need to grow your career.
Legal & Compliance team at Brex
Financial Crime Compliance sits within the broader Legal and Compliance ("LC") team at Brex. We help the company grow responsibly, advocating for Brex and for the thousands of growing businesses we serve. We own the compliance policies for the company, provide strategic advice and guidance to all Brex teams, protect Brex from Financial Crime and other compliance risks, and represent the company externally on key regulatory and policy issues. Reimagining the financial system in a highly regulated environment requires creativity and resourcefulness, and we welcome the challenge.
What you'll do
As a senior member of the team, you will be responsible for working directly with the Head of Financial Crime Compliance in the US to ensure that Brex is in compliance with all applicable laws and regulations. Your main responsibilities will include.
Responsibilities
Supporting bank partnerships and ensuring compliance with regulatory requirements and representing Brex as part of our global expansion

Supporting and responding to regulator requests, inquiries and managing exams

Working cross-functionally to help the company launch products outside of the US while ensuring compliance with applicable laws and regulations

Assisting in the development, implementation, and maintenance of the company's compliance program

Identifying current and emerging regulatory risks, implementing risk mitigation plans, and providing reports to senior management

Assisting in management of internal and external regulatory examinations, audits, inquiries, and similar reviews

Working with internal and external consultants and counsel to adapt to regulatory developments or address the compliance implications of new business products and services

Developing and executing appropriate testing programs to verify compliance with relevant rules

Investigating, developing, and implementing appropriate action plans in response to regulatory, testing, or audit findings
Requirements
8+ years of experience in compliance in the financial services industry, with a focus on AML, BSA, and/or other regulatory requirements

Experience working with broker dealers, credit card and payment businesses and a deep understanding of the associated regulatory requirements and standards

Prior experience working with bank partnerships and responding to regulatory inquiries

Strong analytical skills and ability to interpret complex regulatory requirements and translate them into practical guidance for the business

Familiarity with international regulatory requirements

Strong written and verbal communication skills and interpersonal skills to work effectively with internal and external stakeholders

Detail oriented, accurate, organized, and able to set priorities

Ability to multi-task and adapt to shifting priorities in a fast-paced environment

Passion for building innovative solutions and challenging the status quo
Nice To Have
JD degree or other legal background
Please be aware, job-seekers may be at risk of targeting by malicious actors looking for personal data. Brex recruiters will only reach out via LinkedIn or email with a brex.com domain. Any outreach claiming to be from Brex via other sources should be ignored.