Director, Assistant General Counsel, Product & Privacy (Remote)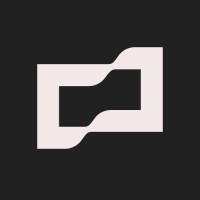 Brex
Product, Legal
United States
Posted on Saturday, April 29, 2023
Why join us
Brex empowers the next generation of businesses with an integrated corporate card and spend management software. We make it easy for our customers to manage every aspect of spending and empower their employees to make better financial decisions from anywhere they live or work. Brex proudly serves tens of thousands of growing businesses, from early-stage startups to enterprise leaders.
Working at Brex allows you to push your limits, challenge the status quo, and collaborate with some of the brightest minds in the industry. We're committed to building a diverse team and inclusive culture and believe your potential should only be limited by how big you can dream. We make this a reality by empowering you with the tools, resources, and support you need to grow your career.
Legal at Brex
The Legal team helps the company grow responsibly, advocating for Brex and for the thousands of growing businesses we serve. We provide strategic advice and guidance to all Brex teams, protect Brex, advise on risk, and represent the company externally, negotiating with partners and interacting with regulators. Reimagining the financial system in a highly regulated environment requires creativity and resourcefulness, and we welcome the challenge.
What you'll do
You will partner closely with teams across the company to develop our privacy program, advise on data use and access and data security, and guide product development. You will help us comply with privacy regimes as we extend our coverage to new markets and develop new products. You'll collaborate directly with stakeholders, including our governance, security, sales, and product teams, to evaluate and find creative solutions to business issues.
Responsibilities
Lead data privacy programs across the company

Ensure appropriate policy/procedure development and monitoring and testing frameworks, including data deletion request and data retention policies

Advise the company, including executive leadership on critical privacy questions

Analyze U.S. and international privacy laws and trends and assist in the development and implementation of programs to ensure compliance with the same

Partner with our security team on policies that relate to incident response

Work directly with with engineering and business teams to help develop new products and ensure ongoing compliance with privacy and other applicable laws

Draft, negotiate, and advise on critical sales, partnerships and vendor agreements

Support the go to market teams through thought leadership, customer education, and sales enablement materials
Requirements
Ownership mentality demonstrated by assuming accountability and results-oriented project management

Exceptional judgment and integrity, ability to handle complex matters independently, and product-minded approach to lawyering

10+ years working experience in a combination of technology and/or fintech companies, with a track record of managing privacy issues and programs including privacy by design, data mapping and record retention/data management

Experience advising cross-functional partners on key data privacy laws, especially as they apply in financial services

Comfort reviewing and negotiating data privacy and cyber security provisions in vendor and technology-related agreements, including SaaS agreements, MSAs, SOWs, license agreements and others

Entrepreneurial mindset and ability to work across various modes of communication; thrives in dynamic, fast-paced environments

Experience advising on both U.S. and international privacy laws (e.g., GDPR)

Experience with or demonstrated interest in the intersection between privacy law and machine learning models / artificial intelligence is preferred
Please be aware, job-seekers may be at risk of targeting by malicious actors looking for personal data. Brex recruiters will only reach out via LinkedIn or email with a brex.com domain. Any outreach claiming to be from Brex via other sources should be ignored.