Senior Finance Manager, Revenue (Remote)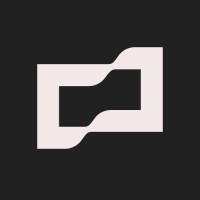 Brex
Accounting & Finance
United States
Posted on Saturday, April 15, 2023
Why join us
Brex empowers the next generation of businesses with an integrated corporate card and spend management software. We make it easy for our customers to manage every aspect of spending and empower their employees to make better financial decisions from anywhere they live or work. Brex proudly serves tens of thousands of growing businesses, from early-stage startups to enterprise leaders.
Working at Brex allows you to push your limits, challenge the status quo, and collaborate with some of the brightest minds in the industry. We're committed to building a diverse team and inclusive culture and believe your potential should only be limited by how big you can dream. We make this a reality by empowering you with the tools, resources, and support you need to grow your career.
Finance at Brex
The Finance team leads financial planning & analysis, corporate development, capital markets, business operations, and Board & investor relations. We strive to be agents of change and strategic thought partners to the business. We actively participate in driving corporate strategy and translating that into execution by the business units. We are integrated with teams across go-to-market, engineering, and product and work closely with them to evaluate key questions, solve problems, and drive results to maximize Brex's long term shareholder value.
What You'll Do
We are currently searching for an exceptional Senior Manager to join our Revenue Finance team. In this role, you will play an instrumental role in shaping and executing our financial strategy within the GTM Sales & Marketing teams. Your expertise will be key to ensuring that quotas are expertly set, building robust pipeline and revenue forecasts, maintaining vigilant guardrails around customer acquisition costs, and driving numerous other strategic revenue initiatives. As the ideal candidate, you will have a proven track record of success in financial management, coupled with exceptional communication and collaboration skills. This is an exciting opportunity to join our dynamic team and make a meaningful impact on our business.
Responsibilities
Operate as the finance business partner to GTM teams

Meet regularly with the departments to understand forecast vs. actuals, tracking and calibrating

Maintain the Sales Capacity model to forecast pipeline, bookings, revenue, and compensation

Partner across the Sales and Marketing teams on initiatives that range from establishing marketing investment framework to pricing that accelerate deal velocity

Collaborate with Sales and Marketing teams during the OKR planning and creation of annual business goals

Partner with the Sales and Marketing teams to provide analytical support to drive ROI and align their business plans with the inputs in the financial model

High exposure to the executive leadership, including monthly reporting and analysis delivered directly to the CEO, CFO, and CRO
Requirements
Bachelor's Degree in Economics, Finance, Business, or related field

8 + years of investment banking, Private Equity, and / or corporate finance experience

Mastery of Excel and PowerPoint with proven experience in building financial models and managing complex data

Comfortable interacting with internal and external senior level executives

Strong communication, team-working, quantitative and analytical skills

A creative curiosity, collaborative ethic, hardworking enthusiasm and driving personal vision

Experience in a finance role supporting GTM teams

A penchant for multi-tasking and self-starting
Bonus Points
Familiarity with Looker databases and Salesforce is a plus

MBA or CFA is a plus but not required

Experience in or understanding of a SaaS based business model
Please be aware, job-seekers may be at risk of targeting by malicious actors looking for personal data. Brex recruiters will only reach out via LinkedIn or email with a brex.com domain. Any outreach claiming to be from Brex via other sources should be ignored.