Senior Manager, Dedicated Support (Remote)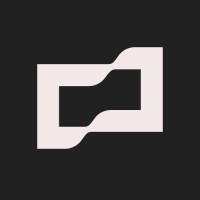 Brex
Customer Service
Canada
Posted on Wednesday, February 22, 2023
Why join us
Brex empowers the next generation of businesses with an integrated corporate card and spend management software. We make it easy for our customers to manage every aspect of spending and empower their employees to make better financial decisions from anywhere they live or work. Brex proudly serves tens of thousands of growing businesses, from early-stage startups to enterprise leaders.
Working at Brex allows you to push your limits, challenge the status quo, and collaborate with some of the brightest minds in the industry. We're committed to building a diverse team and inclusive culture and believe your potential should only be limited by how big you can dream. We make this a reality by empowering you with the tools, resources, and support you need to grow your career.
Customer Experience at Brex
The Customer Experience (CX) team provides our customers with constant, live support as they build and grow their businesses. Our team is a passionate group that understands how to give customers a seamless support experience. In communication with our customers daily, we have the opportunity to provide insights and feedback, as well as identify process improvements to our partner teams—sales, products, operations, and engineering. We prioritize customer retention, which we accomplish by keeping high standards for how we serve our customers and making sure they leave every conversation satisfied and inspired
What You'll Do
This crucial role will enable the Dedicated Support team at Brex to achieve its full potential through thoughtful hiring, a focus on team development, and high impact initiatives. You will leverage your background in support leadership to help create a consistent high-quality experience for Brex customers, focusing specifically on our success supporting the administrators and bookkeepers using Brex to power their companies. To do so, you will need to be close to the product, consistently speak to customers about their experience, and use CSAT, QA, NPS, Productivity scores, and qualitative data from the team to help keep the Dedicated Support team moving in the right direction. You will be part of building a dynamic team while further simplifying the customer experience, both of which are essential to Brex's long-term vision and support our goal to provide customers with the best support on the planet by being passionate advocates on their behalf.
Responsibilities
Lead the evolution and execution of the Brex strategy to support large and strategic customers, working cross-functionally to measure success over time and evolve accordingly

Lead the Brex Dedicated Support team who support the administrators and bookkeepers using Brex to power their companies

Manage and develop (increase KPIs, career planning/development) a team of Dedicated Support Specialists and Team Leads

Responsible for team results and continuous improvements: KR and SLA performance, training, and quality reviews

Guide new SOPs and escalation processes creation

Apply company and department level goals to the focus and function of Dedicated Support

Be a subject matter expert of the Brex product and the Dedicated Support team

Handle customer escalations as needed

Sense out gaps in the Dedicated Support experience, internal processes, the team member experience and then implement improvements/fixes

Liaise with other department stakeholders to support cross-team initiatives

Partner with the following cross-functional teams to ensure Dedicated Support is always set up for success: workforce management (WFM), Training, Process Improvement, Product Operations, Salesforce Development, Data and a dedicated engineering team
What We Value
5+ years of experience as Manager or Sr. Manager of a customer support team

Experience scaling a medium sized team to a large, global organization

Experience designing and implementing value add support services for strategic customers

Significant experience implementing/improving processes or systems to improve the customer experience or a team's efficiency

Proven track record of success in achieving KPIs in a previous role

Ability to inspire teams through the attachment of meaning

Ability to attract, hire and retain world-class talent

Ability to bring together cross-functional teams to identify and implement solutions to achieve business objectives
Bonus Points
Experience managing at a high growth company

Experience managing / leading at fintech companies
Please be aware, job-seekers may be at risk of targeting by malicious actors looking for personal data. Brex recruiters will only reach out via LinkedIn or email with a brex.com domain. Any outreach claiming to be from Brex via other sources should be ignored.