Group Product Manager, Spend Expenses (Remote)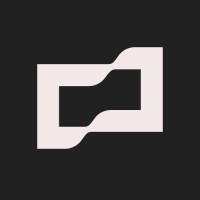 Brex
Product
Canada
Posted on Thursday, February 2, 2023
Why join us
Brex empowers the next generation of businesses with an integrated corporate card and spend management software. We make it easy for our customers to manage every aspect of spending and empower their employees to make better financial decisions from anywhere they live or work. Brex proudly serves tens of thousands of growing businesses, from early-stage startups to enterprise leaders.
Working at Brex allows you to push your limits, challenge the status quo, and collaborate with some of the brightest minds in the industry. We're committed to building a diverse team and inclusive culture and believe your potential should only be limited by how big you can dream. We make this a reality by empowering you with the tools, resources, and support you need to grow your career.
Product at Brex
The Product organization is at the forefront of Brex's mission to reimagine financial systems so all growing businesses can realize their full potential. We identify and scope out the most impactful opportunities for Brex to tackle. We have a deep understanding of the business and are responsible for aligning cross-functional teams across the company around key decisions. We work cross-functionally with teams at Brex across engineering, legal, compliance, design, and many more to set strategy, define a roadmap, and drive products from inception to launch to ensure Brex continues to evolve for the benefit of our customers.
What you'll do
As the Group Product Manager for the Expenses group, you will be responsible for setting the vision & strategy for the group, and manage a team of Product Managers to define and execute your roadmap.
The Expenses group is a critical part of the Spend Management organization that is building Brex Empower, Brex's spend management software offering. The Spend Management organization covers all aspects of the Empower software offering, including expense submission & reviews, budgets & policies, accounting integrations, reporting, etc.
Within the Spend Management organization, the Expenses group is responsible for all aspects of expense submission and review experiences, on both web and mobile platforms. This includes how employees spend on Brex cards and submit personal reimbursements, how important information such as receipts or business memos get attached to expenses, and how expenses are reviewed and approved by managers and admins. In particular, the Expenses group is directly responsible for creating a best in class experience for employees & managers using Empower while ensuring expenses reach compliance, which is a core differentiator for Empower.
Responsibilities:
Own the product vision and strategy for the Expenses group, responsible for delivering a seamless experience for employees & managers using Empower while ensuring expenses reach compliance

Set clear goals and metrics for the group and be held accountable to achieving them

Manage a team of Product Managers to define and execute your roadmap

Develop a highly performing team through effective management and coaching

Lead large, cross-functional groups of people to deliver on the group's mission. Communicate concisely and influence outcomes across Engineering, Data, Operations, Sales, Partners and other Product teams.
What we value:
Product experience: 10+ years of overall experience, with 8+ years in Product Management at a technology company

Leadership experience: 2+ years of experience hiring, managing and coaching Product managers. You know how to have impact through your team

Customer mindset: You care deeply about the end customer experience and desire to build products that stand out and solve customer problems

UI/UX experience: You have experience building delightful products for end users that include meaningful UI/UX components. You are comfortable partnering with Design & Research counterparts to come up with great solutions to complex user problems

AI/ML experience: You have had exposure to using AI/ML to solve customer problems

Analytical sense: You show aptitude and appetite for using data to inform your decision-making

Results-oriented: You have a track record of delivering results in different environments

Communication: You have experience working and communicating with senior leaders and executives and influencing stakeholders across departments and functions
Please be aware, job-seekers may be at risk of targeting by malicious actors looking for personal data. Brex recruiters will only reach out via LinkedIn or email with a brex.com domain. Any outreach claiming to be from Brex via other sources should be ignored.