Client Sales Executive (Remote)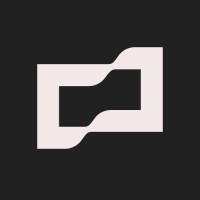 Brex
Sales & Business Development
United States
Posted on Saturday, December 10, 2022
Why join us
Brex empowers the next generation of businesses with an integrated corporate card and spend management software. We make it easy for our customers to manage every aspect of spending and empower their employees to make better financial decisions from anywhere they live or work. Brex proudly serves tens of thousands of growing businesses, from early-stage startups to enterprise leaders.
Working at Brex allows you to push your limits, challenge the status quo, and collaborate with some of the brightest minds in the industry. We're committed to building a diverse team and inclusive culture and believe your potential should only be limited by how big you can dream. We make this a reality by empowering you with the tools, resources, and support you need to grow your career.
Client Sales Executive at Brex
The Client Sales Executive (CSE) team is responsible for identifying net-new revenue through our existing client base at Brex. Every member of our team directly affects our bottom line and is also a key driving-force for why our clients love us.
The CSE team's mission is to help our clients realize their full potential with Brex by:
Cross-selling new solutions

Building a relationship with Decision Makers (C-level Executives) and serving as a through-partner advisor

Increasing share of wallet on our suite of products
We have a unified culture recognizing big wins daily and celebrating individual accomplishments weekly and monthly. We deeply care about hiring individuals that spike in empathy because we believe that is the strongest way to promote our value of Inspiring Customer Love. We have built a collaborative environment to keep the team motivated and unified.
Lastly, the CSE team is responsible for helping other parts of the company (such as Customer Success/Product/Engineering/Marketing) to understand what our clients need to be successful.
What you'll do
You will be assigned to a portfolio of Tech and Non-Tech clients, responsible for building and maintaining relationships with the decision makers of these clients and ensuring they are set up for success on Brex by increasing our share of wallet and cross-selling new solutions. On a daily basis, you will be an advisor to our clients in the tech and non-tech verticals.
You will be one of the first individuals to cross-sell the Brex Expense Management & Travel solutions with the objective of helping our clients reach their full potential by making their spend management operations more streamlined and automated.
Responsibilities
Source new opportunities through strategic outreach

Cross-sell our new Spend Management software (Expense Management & Travel)

Drive net-new revenue growth by increasing our existing clients' spending on the Brex Card

Interact with CFO's and finance leaders on a regular basis to consult on how to streamline their financial operations through our solutions

Develop strategic plans on how to improve our client experience (i.e: through product feature improvements and implementation processes)
Requirements
3+ years of previous experience at a B2B SaaS company in a sales role

Experience with conducting strategic outreach

Proven track record of hitting and exceeding quotas

Consistently in the top 10% of the stack ranking
Bonus points
Team Lead experience

Experience in Expense, AP, or Travel Management

Experience with multiple SaaS companies

Experience in Sales or Business Development
Please be aware, job-seekers may be at risk of targeting by malicious actors looking for personal data. Brex recruiters will only reach out via LinkedIn or email with a brex.com domain. Any outreach claiming to be from Brex via other sources should be ignored.