Operations Support Analyst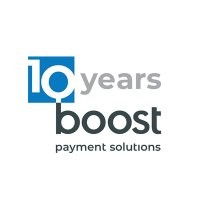 Boost Payment Solutions
IT, Customer Service, Operations
New York Metropolitan Area, USA
Posted on Friday, May 12, 2023
About Boost
Boost Payment Solutions optimizes the use and acceptance of commercial cards through its suite of proprietary technology-enabled solutions. Boost has reinvented how commercial card payments are initiated, accepted, and processed for thousands of companies around the world. As the only fintech acquirer exclusively focused on the B2B marketplace, Boost is making commercial cards a cost effective, scalable, and secure alternative to traditional and cumbersome payment methods. Boost features a global footprint and is headquartered in New York, NY.
Job Title: Operations Support Analyst
Job Summary
The Operations Support Analyst will be a member of the operations team supporting client reporting (including buyers/suppliers/partners), daily processing, financial reconciliations, and exceptions-problem resolution, both domestically and international. Will work closely with all internal teams to ensure existing and new processes are maintained at expected levels of service. This position requires strong computer skills, attention to detail, good communication (both written and verbal) skills, and ability to work on their own and with others.
Duties and Responsibilities
· Ensure all reporting and processing timelines are met.
· Work with production data both automated and manually processed.
· Work with our third party/partners front and back ends to ensure production levels.
· Handle daily processing; financial reconciliations; reporting; and exceptions.
· Work with internal/external teams to ensure clean handoffs from development into production.
· Identify workflow/system improvements and work with team to enact change.
· Follow up with operations/production processes from beginning to end.
Qualifications
· Strong Computer skills: Microsoft products/Sales Force/and other reporting and data visualization products
· Strong analytical and detail-oriented aptitude; a high degree of accuracy is required.
· Preferred understanding of financial processes
· SQL Queries
· Advanced Excel skills
· Familiarity with databases
· Good communication and organizational skills
· Ability to manage time effectively, set priorities and meet deadlines.
· Desire/ability to work successfully in a small company environment.
· Understanding of the demands of working in a production environment.
· Professional demeanor and ability to work well with others (management/ customers/ team members)
· Outside the box thinking with the ability to embrace change.
· Familiarity with card processing a plus.
Reports To
Senior Operations Manager
Location
Job Type
Compensation
$70K annual salary
Medical, vision, and dental insurance, 401K, PTO, HSA.