Human Resources Manager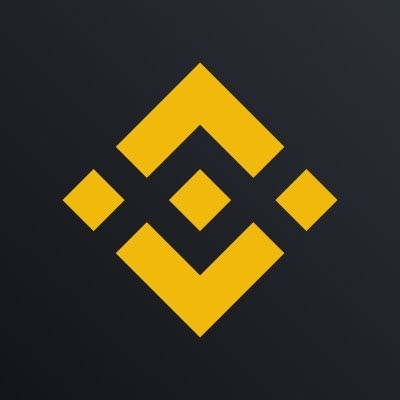 Binance
People & HR
Vancouver, BC, Canada
Posted on Tuesday, December 6, 2022
Launched in 2019, Binance.US is the fastest growing and most integrated digital asset marketplace in the United States, powered by matching engine and wallet technologies license from the world's largest cryptocurrency exchange - Binance. Our mission is to provide liquidity, transparency, and efficiency to financial markets by creating products that leverage crypto to unlock the power of everything. We build bridges between traditional finance and digital markets that enable growth for all—empowering the future of finance. Binance.US is operated by BAM Trading Services.
Binance.US
is looking for a Human Resources Manager in support of recruiting and global mobility programs within the defined business units. The Human Resources Manager will drive the successful delivery of talent acquisition and lead the mobility programs to ensure smooth transitions for our global talent.
Responsibilities:
Be responsible for the recruitment of tech roles, including backend, frontend, app, QA, Big Data, DevOps etc.;
Talent mapping based on the tech stacks of the company;
Developing job descriptions and specifications according to the hiring needs;
Collaborating with team leaders to compile a consistent list of requirements;
Managing the full recruitment cycle, including job advertising, candidate sourcing, conducting interviews, interview coordination, offer discussions and onboarding;
Promoting the company's brand, reputation and attractiveness as a good employment opportunity;
Providing regular, real-time recruitment reports to team managers;
Managing immigration cases by partnering with external immigration parties and tracking application timelines to meet immigration requirements;
Participating in global mobility projects to ensure smooth process for employees;
Coordinating internal and external training requests and activities;
Providing HR policy consultation for employees.
Requirements:
A bachelor's degree in HR, Engineering or relevant field;
5+ years of experience in HR, with emphasis on recruitment and global mobility;
Equivalent experience in relevant fintech business or industry, and a background of engineering would be a plus;
Familiar with HR tools, including but not limited to Lever, Hackerrank, and BambooHR, strong knowledge of Excel and other tools of the MS Office suite;
Familiar with immigration requirements and processes;
Effective English communication skills, Mandarin is an asset;
User-oriented, flexible multi-tasker who is result-driven and self-motivated, possess a positive, can-do attitude and the ability to work independently;
Attention to detail and good time management skills to meet deadlines within a high-volume and fast-paced environment.
Other Information:
Company Address: 595 Burrard Street, Vancouver BC
Term of Employment: Permanent, full-time
Wage Range: CAD $110,000 to $120,000
Benefits Package: This position is eligible for health benefits (dental plan, disability benefits, health care plan, paramedical services coverage and vision care benefits), long-term benefits (life insurance), and other benefits (learning/training paid by employer and wellness program).
Contact Email: hr@binance.US
Binance.US is an Equal Opportunity Employer. Our mission is to give Americans access to a broad array of digital assets, and we thrive because of the diverse and inclusive team that we are building. We do not discriminate against qualified employees or applicants because of race, color, religion, gender identity, sex, sexual preference, sexual identity, pregnancy, national origin, ancestry, citizenship, age, marital status physical disability, mental disability, medical condition, military status, or any other characteristic protected by local law or ordinance.
Binance.US
complies with Federal Transparency in Coverage regulations by providing this link to machine readable files related to the health plans offered to our employees. The machine-readable files are formatted to allow researchers, regulators, and application developers to more easily access and analyze data including negotiated service rates, and out-of-network allowed amounts between health plans and healthcare providers.