Binance Accelerator Program - Copywriter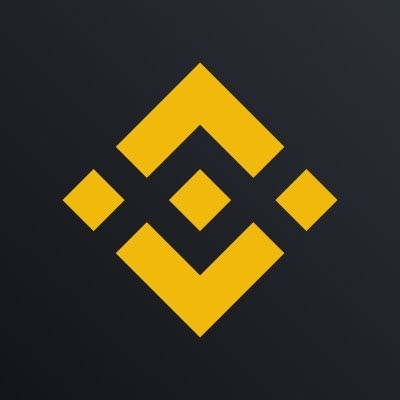 Binance
Marketing & Communications
Canada
Posted on Friday, December 2, 2022
Binance is the global blockchain company behind the world's largest digital asset exchange by trading volume and users, serving a greater mission to accelerate cryptocurrency adoption and increase the freedom of money.
Are you looking to be a part of the most influential company in the blockchain industry and contribute to the crypto-currency revolution that is changing the world?
About Binance Accelerator Program
Binance Accelerator Program is a concise 3 - 6 months program designed to have an immersive experience in the rapidly expanding Web3 space. You will be given the opportunity to experience life at Binance and understand what goes on behind the scenes of the worlds' leading blockchain ecosystem. Alongside your job, there will also be a focus on networking and development, which will expand your professional network and build transferable skills to propel you forward in your career. You will be hired under a junior fixed term contract.
Our Binance Accelerator Program - Welcome event, starts the first Monday of every month (i.e. April 3, May 1st, June 5th, etc).
Who may apply
Current undergraduate / graduate students and fresh graduates.
We're looking for a Copywriter to work with a team that is spearheading the growing coverage in the cryptocurrency and fintech spaces. We're looking for young talents that want to explore the world of cryptocurrency, NFTs, DeFi, the metaverse as well as other emerging trends as they arise.
A deep understanding of personal finance and how cryptocurrency is evolving to fit into the broader markets and investing landscape is not essential but always welcome.
This role will work closely with our content editors/writers, audience development, product, art and design, and video teams to bring our content to a broader audience.
Binance is a fun, creative, and transparent organization, where everyone has access to our executive team, learning important business skills, taking part in major decisions, and experiencing life in a rapidly growing online media environment.
The Binance Accelerator Program offers the opportunity for students, fresh graduates or career switchers to work in web3 for 6 months.
Responsibilities:
Turn complex concepts or journeys into clear, concise, compelling copy
To work with team leads in ensuring that quality of content is up to standard
To work alongside the growth team and content lead to understand how to grow an audience sustainably
Keeping an eye of shifting trends in the blockchain industry to ensure that content is relevant and timely
Edit and refine existing content for a variety of channels
Working closely with team leads to develop and implement a content strategy that is customer-focused and impactful
Requirements:
Excellent command of written English. Bonus point if you also write in Mandarin, Turkish, Vietnamese or Japanese
A strong grasp of language, syntax and the ability to transform complex concepts into easily understandable copy
Interest for and experience writing about personal finance, cryptocurrencies or web3 will be a plus
Strong copy editing skillsExcellent problem-solving and analytical skills
Working at Binance
•
Do something meaningful; Be a part of the future of finance technology and the no.1 company in the industry
•
Fast moving, challenging and unique business problems
•
International work environment and flat organisation
•
Great career development opportunities in a growing company
•
Possibility for relocation and international transfers mid-career
•
Flexible working hours, Casual work attire