Vice President of Sales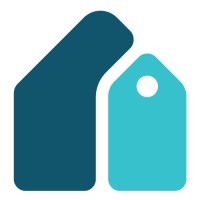 Beyond
Sales & Business Development
Remote · United States
Posted on Thursday, April 6, 2023
Here at Beyond, we are passionate about helping vacation rental owners and managers grow their business. Backed by Bessemer Venture Partners, we have grown to the global leader of short term rental revenue management systems that drive revenue growth. We attribute our success to our belief that the people are the most important part of a business, and our commitment to being a fantastic place to work.
It's with that in mind that Beyond is looking to add a Vice President of Sales to join our growing team. Reporting to the CEO, you will have the opportunity to lead our North American sales team. You'll serve as a strategic partner to our CEO, thinking through a long-term growth strategy as we continue to innovate, scale, and position ourselves as a thought leader within our industry.

Before reading further...

Beyond is passionate about diversity and cultivating our team's potential. If you're hungry for a good opportunity, but don't meet every point in this job description, please apply anyway!

As our VP of Sales, you'll be responsible for:
Leading a growing sales team comprised of Sales Manager, Account Executives, and BDRs
Auditing and improving market segmentation, territories, and compensation plans to ensure the team is set up for success
Equipping the team with processes and a playbook to empower the team to consistently meet their monthly revenue targets
Partnering with our product organization to establish channels for our internal teams to understand and prioritize market feedback to evolve our products
Working with the CEO to evolve commercial strategy, thinking through pricing, packaging, and targeting as we continue to lead our industry
Being a visible brand and culture ambassador, as well as, providing thought leadership and representing Beyond at industry events and conferences

So what kind of person are we looking for in this role? The person who will be successful in this role will be:
An inspirational leader: you'll ensure everyone on the team will understand the value of their contributions and their path to growth
Data-driven: you immerse yourself with metrics that matter, refining and socializing the data we use to measure the success of the team
Highly accountable: you are known for setting lofty yet achievable goals and holding yourself, your team, and leadership to execute on these goals
Comfortable in a fast-paced environment: you are eager and hungry to work hard, make a big impact, and thrive in a fast-paced environment
A strong collaborator: you easily build trust and credibility and enjoy partnering with the rest of the organization and leadership team, including product and marketing
Confident and humble: You are skilled and knowledgeable yet remain a lifelong learner with the desire to always improve yourself and your craft

Now that we've told you what the job looks like, here are the qualifications we're looking for in a candidate:
Deep experience successfully leading high-growth B2B SaaS sales organizations - establishing and meeting substantial revenue targets
Experience helping mature a sales motion past the early adopter phase is ideal
Deep experience leading and inspiring teams to achieve the above - is someone people would want to follow to their next job
Experience architecting high-performing teams - knows what it takes to support and grow high achievers, from comp plans to sales enablement
Comfortable as a player/coach - has a track record of closing high-impact deals while supporting their teams to do the same
A customer-first mentality, eager to work with our CEO on evolving our commercial strategy
So what can you expect after you apply? Your application will be personally reviewed by a member of the Beyond hiring team and if there is a match in your experience and the role you will:
Connect with the Executive Search firm running this search to set up an initial call to learn more about Beyond and address initial questions
Conduct a deep dive interview with the Executive Search firm
Interview with our CEO, CTO/Cofounder, and Managing Director of EMEA
Meet with our North American Sales leaders
Complete a Case Study and present it key stakeholders
Have final 1:1 Interviews with other members of our Leadership team
Company Values:
We are serious about our core values: We Care, We Are On the Same Team, We Inspire Trust, We Go Beyond, We Ship It. If those resonate with you, and you're ready to work with a team that lives and breathes those values, we want to hear from you.

Benefits:
Beyond offers a wide variety of benefits like: stock options, unlimited PTO, work from home office stipend, private health insurance and more! You can learn more about our benefits by visiting our careers site!
We Care about Diversity, Equity and Inclusion:
Beyond is committed to building a workplace that attracts humans of all genders, ethnicities, backgrounds, statuses and lifestyles. At our core, we care about our people and encourage every employee, partner and applicant to share their whole self with us. We are respectful of and empathetic towards different viewpoints, and believe that our ability to help short term rental managers succeed relies on us building a dynamic and diverse team. Whoever you are, you can Belong @ Beyond.
Please review our GDPR Statement here.