Sr. Director, B2B Revenue Operations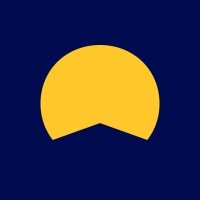 Betterment
Operations
New York, NY, USA · New York, USA
Posted on Thursday, March 30, 2023
About Betterment
Betterment is a leading, technology-driven financial services company that offers investing and retirement solutions for retail investors and investment advisors as well as financial wellness solutions, including a 401(k) for small and medium-sized businesses. Our team is passionate about our mission: making people's lives better. We're headquartered in NYC, and offer hybrid NY-based (three days/ week in-office) and select, non-NY-based remote positions.
About the role
Betterment is looking to bring on an experienced Senior Director, Revenue Operations excited to own the build out of our go-to-market strategy to enable growth at scale across two B2B businesses focused on retirement and investment advisors.
As the Senior Director, Revenue Operations, you will report to the General Manager and be responsible for evolving the revenue operations organization across analytics, enablement and tooling. The person in this role will set the stage for our exponential growth by building a scalable revenue strategy, operation, and organization. They will lean on the established team to develop the right structure to take the go-to-market teams to the next level of execution, continuously improving on our output and results.
We are looking for someone who can quickly understand our current setup—a foundation of tools, forecasting, insights— and help evolve them to more closely support our current business needs. In this role you are expected to lead change management, implement sustainable revenue forecasting, manage resource planning, communicate, prioritize, and manage all aspects of revenue operations. The ideal candidate will effectively liaise with stakeholders at all levels, with the ability to translate key revenue insights and optimizations into action plans for revenue growth.
This role is based out of our NYC office. Below we've reflected the base salary range we would offer for this position. Actual salaries may vary depending on factors including but not limited to location, experience, and performance. The range listed is just one component of Betterment's total compensation package for employees.
New York City: $210,000 - $220,000
We offer a competitive equity package, health, dental and vision benefits, and a 401(k) offering with employer match as well as flexible PTO policy. This job is eligible for variable compensation in the form of a discretionary company incentive bonus.
A day in the life
Lead a results-oriented Revenue Operations organization focused on the core pillars of revenue strategy, operations, enablement, analytics and go-to-market systems spanning multiple teams

Manage a team across these core pillars, focusing on maximizing revenue growth through the development, implementation, and ongoing maintenance of strategies, programs, systems, and initiatives

Direct the analytics and reporting for the revenue organization, including repeatable forecasting, pipeline analysis, quarter and year-end reports, board slides, performance to quota, deal tracking, funnel growth, funnel velocity and close rates, as well as marketing and self-service funnel performance

Proactively provide analysis of overall health of Betterment's GTM strategies, including optimizations for stronger outcomes and action plans to continually monitor and improve performance

Build and maintain the data integrity through an optimized tech stack with support from a Director of Business Systems

As needed, function as a player-coach in the completion of day-to-day activities and execution of strategic initiatives

Invest for the future growth and scaling needs of our business including a winning data architecture, analytics capabilities, and the technology stack

Cultivate strong cross-functional relationships with the go-to-market teams, as well as product, finance and legal
What we're looking for
5+ years experience building and managing teams as Director or Sr Director of Revenue Operations, or equivalent

8+ years of experience in revenue growth in B2B / SaaS industry

Experience with a data-driven sales process including reporting & optimizing end-to-end GTM funnel

Track record of providing the team with scalable best practices for GTM teams while coaching and developing strategies

Deep understanding of the role of marketing in supporting sales lead generation and value drivers in recurring revenue business models

Resourceful program manager with a proven track record overseeing varied and complex projects / initiatives

Experience managing a technical team with focus on maximizing productivity

Strong business acumen, technical aptitude, analytical skills and attention to detail

Ability to clearly & concisely communicate analytical insights driven at improving outcomes

Demonstrated use of Salesforce for planning and reporting skills and integrating marketing tools; experience admining or configuring these tools a plus
What being at Betterment means for you
We change lives
Join a community of innovators working to transform financial outcomes for real people. Your work will make an impact, always laddering up to our mission: making people's lives better.
We set audacious goals
We set them for the company, our customers, and ourselves—and we won't stop until we reach them. We don't just show up; we give our all, then celebrate our wins.
We value all perspectives
When we collaborate, we're at our best. We believe diverse perspectives lead to better outcomes and strive to uphold our supportive and inclusive community.
We invest in you with:
A competitive suite of benefits, including: medical, dental, and vision insurance; life and AD&D insurance; STD and LTD benefits, including infertility support and World Professional Association for Transgender Health approved benefits; and generous parental leave.
Flexible paid time off (and encouragement to use it!)
Meaningful opportunity for community building through our 6 Employee Resource Groups
Empowerment to own and lead change and affect the business
Dedicated professional development opportunities
Complimentary financial advice from our team of CERTIFIED FINANCIAL PLANNERS™️
Lunch from our in-house chef three days a week at our NYC headquarters
What happens next
We'll take a few weeks to review all applications. If we'd like to spend more time with you, we'll reach out to arrange next steps, which will include 3-4 sets of meetings with your future colleagues.
In the interview process, we'll look to learn more about your skills, experiences, capabilities, and motivators. Many of our questions will be aimed at understanding how you might operate here at Betterment. Depending on the role, we may ask you to complete a case study exercise or technical assessments, as we want to collect a robust set of data points to better inform our decisions.
On average, it takes us around 3-5 weeks to make a hiring decision, depending on your availability and sense of urgency. As a best practice, we aim to interview at least 2-3 final round candidates before making a hiring decision. Please note that, as we usually receive an overwhelming number of applications for open positions, we're unable to offer individual feedback during the interview process.
We recognize that interviewing for a new role is a big deal. We appreciate you considering Betterment as the next step in your career, and our Recruiting Team is here to support and advocate for you through the interview process!
Please note that Betterment is dedicated to providing accommodations to candidates upon request. If you need accommodations at any point throughout the interview process, please reach out to your recruiter.
Come join us!
We're an equal opportunity employer and comply with all applicable federal, state, and local fair employment practices laws. We strictly prohibit and do not tolerate discrimination against employees, applicants, or any other covered persons because of race, color, religion, creed, national origin or ancestry, ethnicity, sex, gender (including gender nonconformity and status as a transgender or transsexual individual), sexual orientation, marital status, age, physical or mental disability, citizenship, past, current or prospective service in the uniformed services, predisposing genetic characteristic, domestic violence victim status, arrest records, or any other characteristic protected under applicable federal, state or local law.
CPRA Language - CA Applicants ONLY
For jobs based out of our NYC HQ, we require in office attendance Tuesday through Thursday, weekly.