Sales Development Associate - Charlotte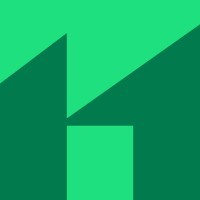 Better
Sales & Business Development
Charlotte, NC, USA
Posted on Tuesday, May 23, 2023
Founded in 2016, Better is a digital-first homeownership company whose services include mortgage, real estate, title, and homeowners insurance. We leverage creative technology and innovation to make the homebuying journey more approachable and understandable.
Our company is made up of driven, passionate people who bring their unique backgrounds and perspectives to everything we do. We are committed to fostering diversity, multiculturalism, and inclusion. We see the value in each person's perspective and recognize their talents, regardless of what the market says. We believe it's important to nurture a company culture that encourages curiosity and passion—from employee resource groups and learning opportunities to team outings and community outreach.
A Better opportunity:
We're looking for best in class, award-winning sales and service agents as part of our mission to make a Better Mortgage available to all Americans. At Better, our team of sales development associates are responsible for more than just generating loan applications — we count on them to help us continually innovate and ensure we're bringing best-in-class customer service to the mortgage industry. As part of the team, you'll be on the front lines of making every borrower's mortgage experience better, empowering them to make one of the most important financial decisions of their life. Your work will expose you to other critical pieces of a technology company, such as product, engineering, and marketing, giving you many opportunities to share customer insights and ultimately improve Better's core technology and message.
Responsibilities will include:
Calling pre-application leads assisting home buyers with their mortgage application.

Answering customer calls to assist with their pre-application mortgage needs.

Communicating with the customer via email, instant message and other forms of written communication.

Guiding pre-approved borrowers through their home buying process.

Providing the best customer experience possible.

Maximizing conversion of the leads provided to you.

Collaborating with operations,engineering, product, and marketing on ways in which we can improve customer experience
About You:
Minimum of 1 years experience

in a sales and service role.

Live in the

Charlotte

or

Irvine

area or are willing to relocate

You can have experience in

ANY

industry as long as you

LOVE

taking care of clients and know how to

WIN

business.

Open to expanding your job scope to include additional sales-related opportunities

Track record of beating quota and winning sales awards, with references that verify motivation, success and solid work ethic.

Demonstrate a growth mindset and is excited by the opportunity for coaching and feedback

History of having high standards and a competitive drive to win.

Desire to help each customer with the most important financial transaction of their life.

Strong communication, organization, and time management skills.

Ability to troubleshoot and solve problems independently.

High degree of integrity and work ethic.

The desire to

WORK HARD

and

CRUSH

it.
Our Values
Core Values| Who we are
Inclusive and diverse

of people, culture, and ideas

Good Judgment:

Our customers trust us with the biggest investment of their lives. We use good judgment to earn that trust every day.

Honest:

"Don't lie to others" is easy– but also don't lie to ourselves. Don't be afraid to surface and face hard truths.

Respectful

for ourselves, for each other, for our mission.
Working Values| Who we are
Customer-focused and empathetic:

Think about the customer all the time: how is this good for the customer, how would I feel about this if I were the customer.

Execution driven:

Not just ideas, but getting them across the finish line; do things with urgency; "I will do that."

Hard-working:

Nothing we do is easy, doing hard things takes hard work.

Boundary-pushing:

Think big, challenge conventional wisdom, don't be afraid to make new mistakes.

Enthusiastic:

Passionate about the mission, excited to help customers and excited to get things done.
Better is an equal opportunity employer. We do not discriminate on the basis of race, color, religion or religious creed, sexual orientation, gender, gender identity, marital status, family or parental status, disability, military or veteran status, or any other basis protected by law. All employment decisions at Better are based on a person's merit, business needs, and role requirements.
California Consumer Privacy Rights Notice for Job Applicants
Under the California Consumer Privacy Act (CCPA), Better is required to inform California residents who are our job applicants or prospective talent (together "job applicants") about the categories of personal information we collect about you and the purposes for which we will use this information. The notice contains disclosures required by the CCPA and applies only to personal information that is subject to the CCPA.