Real Estate Agent - Charlotte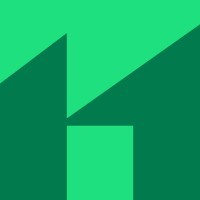 Better
Remote
Posted on Friday, January 20, 2023
Founded in 2016, Better is a digital-first homeownership company whose services include mortgage, real estate, title, and homeowners insurance. We leverage creative technology and innovation to make the homebuying journey more approachable and understandable.
Our company is made up of driven, passionate people who bring their unique backgrounds and perspectives to everything we do. We are committed to fostering diversity, multiculturalism, and inclusion. We see the value in each person's perspective and recognize their talents, regardless of what the market says. We believe it's important to nurture a company culture that encourages curiosity and passion—from employee resource groups and learning opportunities to team outings and community outreach.
A Better opportunity:
The Real Estate Team at Better is simplifying the home buying journey for customers by providing them with top performing agents in select metros across the country to realize the dream of homeownership.
We are looking for customer-centric professionals who value responsiveness, service, and an ability to work a high volume of leads with customers at various stages in the purchase or sale experience. You will be building strong relationships with our clients in the field and cross-selling across our expanded suite of services. You will be an important member of our external team of Licensed Real Estate Agents building a Better way to purchase or sell a home.
Responsibilities will include:
Maximizing conversion of the leads provided to you with diligent follow-up

Navigate buyer tours and educate them on the purchasing process

Generate comparable sales data to formulate and negotiate offers

Build a superb end-to-end experience while guiding them through their real estate transaction
About you:
Must be a licensed real estate agent

Must be in good standing with the local Realtor board, or possess the ability to immediately move your license

Experience working and converting leads in a high-volume setting with the support of CRM software and administrative partners like Transaction Coordinators.

Flexible schedule required, including nights and weekend availability

Vehicle access and valid driver's license required

Ability to think critically and problem solve complex scenarios

High degree of integrity and work ethic

Strong interpersonal skills
Things we value:
Competitiveness to be the highest producing real estate agent in your region. Curiosity.

Relentlessness. No one here gives up. We try. We fail. We try again.

Passion. Get excited about homeownership, mortgages, and real estate!

Empathy and Compassion. You understand that people's biggest dreams are in your hands.

Communication. Can you ask for help or put your hand up when you don't understand?

Building. Doing. Making.
Better is an equal opportunity employer. We do not discriminate on the basis of race, color, religion or religious creed, sexual orientation, gender, gender identity, marital status, family or parental status, disability, military or veteran status, or any other basis protected by law. All employment decisions at Better are based on a person's merit, business needs, and role requirements.
California Consumer Privacy Rights Notice for Job Applicants
Under the California Consumer Privacy Act (CCPA), Better is required to inform California residents who are our job applicants or prospective talent (together "job applicants") about the categories of personal information we collect about you and the purposes for which we will use this information. The notice contains disclosures required by the CCPA and applies only to personal information that is subject to the CCPA.