Sr. UI/UX Designer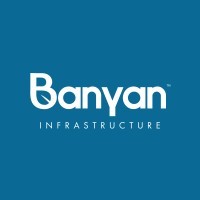 Banyan Infrastructure
Design
San Francisco, CA, USA
Posted on Tuesday, March 7, 2023
Banyan Infrastructure's mission is to unlock capital for renewable infrastructure. We're the fintech solution serving a trillion dollar market by enabling banks and funds globally to invest in sustainability and net-zero targets.
Why consider this opportunity?
The Banyan team is seeking a Senior UX/UI Designer to join our growing team. You will play a crucial role in creating a seamless and intuitive user experience, helping bring modern and intuitive experiences to traditionally rigid and outdated industries. This role will provide significant autonomy and creativity in work as well as plenty of opportunity for growth.
Our team is made up of bright, mission-driven individuals. We are passionate about using technology to solve sustainability challenges for our planet. We value learning, curiosity, and collaboration. We strive to build a supportive team that values difference and is always willing to lend a hand.
This role will report to the Group Product Manager and is a hybrid position based in our San Francisco office (3 days in office/2 remote) with the flexibility to adjust on an ad hoc basis.
What you'll do:
Lead the process to design engaging experiences as well as overhaul existing product experiences within our Platform
Conduct upfront user research, customer focused testing, collaborative whiteboarding sessions, and analysis of behavior to inform design decisions
Work with the Product and engineering teams to implement design strategy and to help inform product strategy, advocating for the user's perspective when working cross-functionally
Design and revamp engaging interfaces that optimize the visual presentation of data and provide intuitive navigation and features to improve the SaaS platform experience
Diagram the interactivity of the product, including the creation of wireframes, user and process flows, and site maps to effectively communicate and depict the user experience
Ideate and prototype product designs to explore different options to ensure the solutions can satisfy requirements and ultimately meet business needs
Create detailed designs that bring our solutions to life
Establish and maintain design guidelines, best practices, and standards
Serve as the subject matter expert on UX and visual design- including fonts, colors, and iconography; and stay up-to-date on design trends and best practices
Mentor and provide guidance to other designers on the team
What you'll need:
Portfolio showcasing breadth and depth of UX, UI, and visual design; experience in overhauling existing platforms, data visualization, SaaS, and/or FinTech designs are ideal.
Experience leading the design of desktop platforms that are fluent in responsive design
Ability to quickly move from idea to concept, design sketches, and wireframes; ability to create rapid prototypes preferred
Compelling communication, facilitation, and presentation skills to surface needs, articulate and explain designs and design decisions, and gain alignment to drive projects forward
Experience planning and conducting user research including survey design, facilitating interviews, and analyzing data
Strong skill with Figma or similar; Javascript a plus
Proven proficiency in visual communication and design theory
Strong organizational skills to manage and prioritize multiple projects and deliver high-quality designs amidst tight timelines and deadlines, functioning in ambiguity with limited oversight
Cultural and emotional intelligence to collaborate in a diverse environment
Intellectual curiosity, self awareness, and ability to learn quickly and adapt
Enthusiasm for Banyan's mission and alignment with our values
We are unable to provide H1B visa sponsorship for this role. US work authorization required.
How we'll support your growth and success:
Work closely with the founders, executives, and cross-functional teammates
Professional development opportunities to further skills and knowledge
Opportunity to learn the ins and outs of capital markets, financial products, and the technologies that drive the sector's innovation
A collaborative and supportive team of smart, passionate people who are all focused on a common goal
Compensation: $140,000 - $160,000 DOE
Our benefits package is designed to allow team members to be their best selves, in and out of the workplace. In addition to top tier health plans, at work meal offerings, and fitness benefits, we prioritize your well-being and growth through professional development, parental leave, a flexible time off policy, and flexible work. Our headquarters is centrally located between Bart and Caltrain in San Francisco, CA.
Confidence can sometimes hold us back from applying for a job. We'll let you in on a secret: there's no such thing as a 'perfect' candidate. We believe diverse perspectives and backgrounds are critical to building great technology. Our goal is to cultivate an environment where people feel valued and respected. So, however you identify and whatever background you bring, please apply if this role would make you excited to come to work. Banyan is an equal opportunity employer.