Senior Vice President, Finance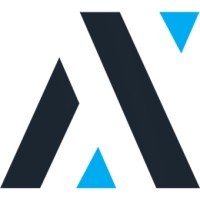 Axoni
Accounting & Finance
Remote · United States
Posted on Wednesday, March 29, 2023
Axoni is building the next generation of capital markets technology. Our solutions are used by the world's leading banks, asset managers, hedge funds, and infrastructure providers. Our diverse team focuses every day on our goal of building products that will change and improve how our clients and the markets will interact.
We are seeking talented, motivated professionals that want to be part of this once-in-a-career opportunity to not only see, but also drive the incredible changes coming to global capital markets. We are building a culture where our team feels valued and everyone is given an opportunity to grow and succeed. We try to live by our Core Values and demonstrate what we believe represent the kind of company we are working to build. These Values are: Delivery is everything; Choose Kindness; Be better every day.
Axoni is looking for a Senior Vice President of Finance who will serve as the executive responsible for overseeing all financial matters at the company. The successful candidate will be responsible for leading Axoni's strategic financial initiatives, financial and accounting policies, systems and processes, budget planning and management, tax requirements, ongoing forecasting, financial modeling, and growth plans.
Financial Planning & Analysis:
Manage and drive the FP&A function, partnering closely with key stakeholders across the business
Lead the annual operating budget process, track and report on performance relative to plan, and manage ongoing rolling forecasts
Provide recommendations that support revenue growth targets, improve profitability, and increase operational efficiency
Assist in preparation of materials for Board of Director meetings
Develop organization prospects by studying economic trends and revenue opportunities; projecting acquisition and expansion prospects; analyzing organization operations; identifying opportunities for improvement, cost reduction, and systems enhancement; and accumulating capital to fund expansion
Accounting:
Develop and maintain accounting policies and procedures
Plan, organize and coordinate the year-end close process with external auditors
Ensure successful completion of the company's tax filings
Oversee the preparation of regular financial statements
Oversee the end to end monthly close process, and Accounts Payable & Accounts Receivable
Ensure that company financial records are maintained in compliance with GAAP policies for external audit
Manage and drive FX and Cross border matters
Manage cash management and maximize return on invested funds by identifying investment opportunities and maintaining relationships with the investment community
Develop and maintain relationships with key stakeholders, including investors, lenders and other financial institutions
Strategic:
Work closely with the executive team on critical resource allocation decisions
Engage with existing investors to keep them apprised of the state of the business
Prepare information for and interact with new investors across various types of financing
Contribute to pricing strategy and contract negotiations
Stay apprised of market conditions to optimize cash management strategies
You are:
A driver of financial discipline, fact-based decision-making, and financial visibility
A process improver who documents workflows that make it easier to identify gaps, duplication of work, and overall process deficiencies
Enjoy Identifying and implementing new systems and software that drive added value to the finance team and overall company
A leader who develops an ongoing evolution of next generation reports, dashboards, analyses, processes and methodologies for assessing performance
Extremely operationally minded - understands how to work across the organization and partner with department leads on establishing processes and procedures
An executor who works across multiple project deadlines, while managing stakeholder expectations and maintaining high quality of output
A strategic planner with demonstrated experience executing on strategic plans
A leader with strong interpersonal, communication and presentation skills
Proactive and able to operate independently, as well as manage and motivate a team of finance professionals
We are looking for:
10+ years in across financial domains (finance, accounting, audit, risk, tax) including relevant management experience
Proficiency in GAAP accounting, revenue recognition a plus
Strong analytical, financial modeling and reporting skills
Experience implementing technology systems to help reduce manual processes, create more efficiencies, and utilize technology to support the business
Strong experience building internal controls to create efficiency while mitigating risk
Strong Board of Director relations and presentation skills
BA/BS in Accounting, Finance, Economics, or other business-related fields
Stellar analytical aptitude and an intellectual curiosity to uncover patterns and trends
Experience equity fundraising in Series C+ companies
Experience in M&A and debt financing
Individuals seeking employment at Axoni are considered without regards to race, color, religion, national origin, age, sex, marital status, ancestry, physical or mental disability, veteran status, gender identity, or sexual orientation. You are being given the opportunity to provide the following information in order to help us comply with federal and state Equal Employment Opportunity/Affirmative Action record keeping, reporting, and other legal requirements.