Director of Advisory Services, Cybersecurity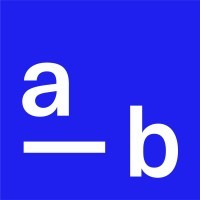 At-Bay
United States
Posted on Saturday, November 5, 2022
About At-Bay:
At-Bay combines world-class technology with industry-leading insurance to help clients meet risk head-on. Partnering with brokers and business owners alike, we provide modern insurance products and active risk monitoring services for companies of every size and in every industry. Our team boasts many backgrounds and skills, from analysts and developers to designers and underwriters, and everything in between — all working together to redefine what it means to be an insurance company.
We're proud to be a diverse company and to have expertise from multiple industries driving our culture. At-Bay is expanding rapidly, and as we grow, we're prioritizing inclusive hiring practices and supportive team environments. We're committed to building a company culture where people of all identities and backgrounds are empowered to thrive, develop their career, and bring their full self to work.
At-Bay is a globally distributed company with hubs in Atlanta, New York City, San Francisco, and Tel Aviv. To date, we have raised $292 million in funding from Acrew Capital, Glilot Capital, Icon Ventures, ION Crossover Partners, Khosla Ventures, Lightspeed Venture Partners, M12, entrepreneur Shlomo Kramer, and Qumra Capital.
Role Description:
The Director of Advisory Services provides direct day-to-day leadership of teams engaged in providing cyber risk mitigation supply to At-Bay policyholders with specific responsibilities including:
Ownership of quality control for engagement delivery activities, client deliverables, and delivery activities

Performing stakeholder management for key relationships related to delivery of cybersecurity advisory services (e.g., policyholder cybersecurity, risk management, and IT staff along with company leaders where appropriate, etc.)

Developing relationships as needed with At-Bay partners (e.g., brokers, delivery partners, subcontractors, etc.) to support service delivery

Collection and synthesis of lessons learned from service delivery activities

Participation in development and delivery of thought leadership (i.e. written and oral) to support At-Bay market messaging
Key Skills:
Team leadership

Previous consulting leadership experience

Strong oral and written communications skills

Previous experience in a technical cybersecurity role (e.g., software developer, security analyst, security engineer, etc.)

Experience with proposal development and engagement economics

Executive "presence"
Our estimated base pay range for this role is $170,000-$235,000 per year. Base salary is determined by a variety of factors including but not limited to market data, location, internal equitability, domain knowledge, experiences and skills. In general, if the position sparks your interest we encourage you to apply - our team prioritizes talent.