Senior Product Marketing Manager, Security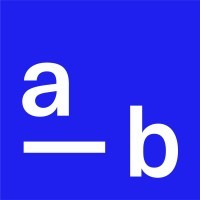 At-Bay
Marketing & Communications, Product
San Francisco, CA, USA
Posted on Friday, October 21, 2022
Senior Product Marketing Manager, Security
(Locations: San Francisco, CA or Remote)
About At-Bay
At-Bay combines world-class technology with industry-leading insurance to help clients meet risk head-on. Partnering with brokers and business owners alike, we provide modern insurance products and cybersecurity insights and services for companies of every size and in every industry. Our team boasts many backgrounds and skills, from analysts and developers to designers and underwriters, and everything in between — all working together to redefine what it means to be a cybersecurity company.
We're proud to be a diverse company and to have expertise from multiple industries driving our culture. At-Bay is expanding rapidly, and as we grow, we're prioritizing inclusive hiring practices and supportive team environments. We're committed to building a company culture where people of all identities and backgrounds are empowered to thrive, develop their career, and bring their full self to work.
At-Bay is a globally distributed company with hubs in Atlanta, New York City, San Francisco, and Tel Aviv. Named one of the Top Insurtech companies in 2022, to date, we have raised $292 million in funding from Acrew Capital, Glilot Capital, Icon Ventures, ION Crossover Partners, Khosla Ventures, Lightspeed Venture Partners, M12, entrepreneur Shlomo Kramer, and Qumra Capital.
The Team
At-Bay's Marketing team is helping grow At-Bay's business, sharing our vision with the world, building our brand, and communicating the value of our insurance and security products to the market. You'll be surrounded by a team that loves what they do - marrying the art and science of marketing to deliver value for our customers and the company.
Role overview
At-Bay is looking for a Senior Product Marketing Manager with experience in the cybersecurity space to lead marketing efforts in a critical focus area for the company. Named one of the most promising cybersecurity startups of 2022, At-Bay brings a novel approach to cybersecurity by using insurance to better align cybersecurity incentives, to the benefit of our 20K+ policyholders. This role has a unique opportunity to bring cybersecurity solutions at scale to a large and rapidly growing base.
In this new role, you'll report to the Product Marketing Lead (Cary Tiernan) and will work very closely with product management, security services, and strategy teams. Your focus will design, plan, execute, and iterate on a marketing strategy to promote and launch cybersecurity solutions, with the goal of making our clients even more secure.
This role will be at the forefront of At-Bay's push to provide more durable and value-add cybersecurity solutions to our clients. Success in this role will include driving adoption and retention metrics, reducing the frequency and severity of cyber insurance claims, and becoming a catalyst for the company's growth.
How you'll make an impact
By 3 months:
You'll understand our business and have created relationships with key cross-functional partners

You'll have gained a deep understanding of our security solutions, and have identified a few key areas for immediate improvement

You'll have started to gain insights into our key customers, and have developed a rough persona of our target users

You'll developed an initial marketing plan for our security solutions

You'll have created the core positioning and messaging for our security solutions
By 6 months:
You'll have led one marketing launch

You will be gathering market feedback to refine personas and to influence product and marketing roadmaps

You will be a SME for our security solutions, will know how our solution compares to competitors', and will be able to translate new technical details into impactful marketing

You'll have identified gaps in our go-to-market motion, and will have proposed focus areas for improvement
What you've already accomplished
Experience in the field of Cybersecurity, SaaS or in Managed Services is a strong plus.

Demonstrated experience in launching integrated marketing campaigns covering multiple steps of the funnel (e.g. acquisition, trial, adoption, engagement, retention and upsell/cross sell)

Proven track record of developing messaging and positioning strategies that drive behavior change, especially among B2B audiences

Proven ability to develop and share customer/user insights and create strong and strategic partnerships with key product and technology internal stakeholders.

Comfort in ambiguity, with a willingness to be scrappy in developing a solution in a fast-paced startup environment

Strong presentation, writing, public speaking, and project management skills

Nice to have: an early adopter or internal advocate for new marketing technology solutions that help teams scale

Note: No knowledge of insurance is required for this role!

Bachelor's degree required, MBA preferred
Our estimated base pay range for this role is $140,000-$180,000 per year. Base salary is determined by a variety of factors including but not limited to market data, location, internal equitability, domain knowledge, experiences and skills. In general, if the position sparks your interest we encourage you to apply - our team prioritizes talent.