Director Legal, Commercial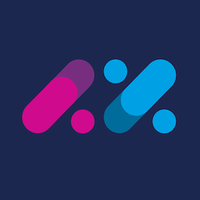 AppZen
Legal
San Jose, CA, USA
Posted on Wednesday, March 15, 2023
AppZen is the leader in autonomous spend-to-pay software. Its patented artificial intelligence accurately and efficiently processes information from thousands of data sources so that organizations can better understand enterprise spend at scale to make smarter business decisions. It seamlessly integrates with existing accounts payable, expense, and card workflows to read, understand, and make real-time decisions based on your unique spend profile, leading to faster processing times and fewer instances of fraud or wasteful spend. Global enterprises, including one-third of the Fortune 500, use AppZen's invoice, expense, and card transaction solutions to replace manual finance processes and accelerate the speed and agility of their businesses. To learn more, visit us at
www.appzen.com
.
AppZen is currently seeking a dynamic, customer-oriented individual to join as a Director Legal, Commercial. You will be part of a fast-moving, collaborative team that impacts all go-to-market aspects of AppZen . This position will work closely with sales, marketing, operations and finance to develop and negotiation, execution, implementation and on-going management of contracts, including Customer & reseller agreements, Consulting Agreements, Procurement Agreements and Nondisclosure Agreements, etc., all in accordance with company policies and procedures and applicable laws. Strong candidates are solutions-driven and independent, with direct experience in drafting and negotiating software, cloud and channel agreements. Excellent interpersonal, communication and drafting skills and the ability to synthesize complex issues, and influence and drive results across different functions are required. This individual will act as resource for all company business units and corporate functions.
Additionally, you'll be work with product team and influence the development of our AI poweredInvoice and Contract Audit solutions.
Primary Duties
Draft, review and negotiate a wide variety of complex commercial, technology (including cloud and SaaS models), intellectual property, channel and vendor agreements that comply with the company's policies and risk tolerance
Respond promptly and effectively to legal requests from sales, business development, operations, senior management, marketing, corporate finance and other internal clients, and advise on recommended courses of action and legal risks
Support continuous improvement of standard form agreements, internal review processes, policies and legal processes related to commercial transactions
Develop and maintain centralized filing processes and reports for various types of contracts
Support product and regulatory compliance
Manage contract administration database
Provide corporate wide training on contract related matters
Handle special projects as needed
Requirements
Have a J.D. degree, be admitted to practice law and be a member in good standing of the California bar
5 to 8 years of relevant contract management experience
Experience in privacy and data protection laws including HIPAA, FINRA, and GDPR
Knowledge of federal, state and local laws. Strong interpersonal and communication skills
Licensing experience supporting software/technology sales, business development, professional services and procurement
Experience negotiating large, complex enterprise agreements in a fast-paced, demanding sales environment
Must be detail-oriented and insist on high quality work product
Flexibility and willingness to work on a wide range of complex matters with minimal supervision, often in a time-sensitive and extremely fast-paced environment
Strong negotiation skills and a track record of establishing strong working relationships
Benefits:
Competitive salary package and bonus or variable incentive pay depending on role
Comprehensive medical, dental, vision and life insurance benefits
Unlimited PTO
Paid parental leave for eligible employees
401(k) match
$250 annual reimbursement for continuous learning
Onsite gym access for HQ (San Jose) employees
Lots of office perks like snacks, happy hours, company events
These benefits are only applicable to full time employees
We are equal opportunity employer and value diversity. All employment is decided on the basis of qualifications, merit and business need.