Director Product Marketing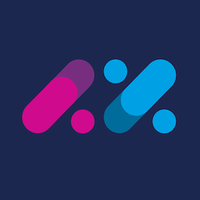 AppZen
Marketing & Communications, Product, Sales & Business Development
San Jose, CA, USA
Posted on Friday, December 9, 2022
AppZen is the leader in autonomous spend-to-pay software. Its patented artificial intelligence accurately and efficiently processes information from thousands of data sources so that organizations can better understand enterprise spend at scale to make smarter business decisions. It seamlessly integrates with existing accounts payable, expense, and card workflows to read, understand, and make real-time decisions based on your unique spend profile, leading to faster processing times and fewer instances of fraud or wasteful spend. Global enterprises, including one-third of the Fortune 500, use AppZen's invoice, expense, and card transaction solutions to replace manual finance processes and accelerate the speed and agility of their businesses. To learn more, visit us at
www.appzen.com
.
We're looking for a whip-smart, strategic, collaborative, and highly empathetic Director of Product Marketing and subject matter expert who has experience in the finance spend management, accounts payable, or spend-to-pay market. In this role, you'll serve as a critical player in enabling our global sales team, collaborate with your marketing counterparts and leaders from around the company to create strategies that fill our pipeline with the highest-probability opportunities, arm sales with awesome content and the right tactics to close business efficiently, and work cross-functionally to deliver programs that turn our customers into our biggest fans. You will lead the team to develop the industry's most thoughtful positioning, head-turning messages, and evangelism that makes AppZen a must-have for CFOs, Controllers, VPs of Finance, and their teams.
This position is required to commute into the San Jose office three days per week on Mondays, Tuesdays, and Thursdays.
You Will:
Understand and be our resident expert on our product, roadmap, market, competitive landscape, and partner ecosystem
Work closely with sales and product teams to develop product pricing models, key messaging, and value proposition
Together with the product team, educate both internal and external stakeholders on our product features and their benefits.
Create marketing content e.g. sales documentation, product videos, website copy, blog posts, etc that articulate the benefits of our products
Help our company walk in our customers' shoes by educating, advising, and serving as a sounding board to the sales, marketing, and customer success teams
Lead the creation of high-quality, "secret weapon" collateral, pitches, demos, and competitive content that help us put our best foot forward with prospects
Present to prospects, customers, and analysts on thought leadership topics, product demonstrations, and more
Ensure visibility and alignment with the executive leadership team
Advocate for use cases within AppZen: Educate our executive and product teams on industry trends and how AppZen can improve product-market fit
Must-Have:
You're a fast learner, insatiably curious, facile in business and product conversations with people at every level of the business
You have experience in AP automation and /or spend management domains
You're creative, and a constant source of new ideas for how to message, how to market, and how to position AppZen for success
You're analytical: you can look at a persona or customer you have no experience with, analyze it, and develop a strong point of view on the ambitions of that persona or customer and how AppZen can support them
You're equally comfortable thinking strategically about the state of our business or the market, and tactically about getting the next nurture campaign done and out the door
You act with the highest integrity and give it to people straight, no matter what
You have zero ego, zero defensiveness, and assume the best about people (it's a great culture, but we're all moving fast and this attribute is absolutely critical)
5+ years of experience in a combination of combination of experiences in product marketing, product management, presales, and consulting
You've demonstrated rapid growth in responsibility and leadership in your prior roles
We are a hybrid work and You're able to work onsite in San Jose, CA
AppZen is committed to fair and equitable compensation practices.
The base pay range for this role is $180,000 to $195,000. Actual compensation packages are based on several factors that are unique to each candidate, including but not limited to skill set, depth of experience, certifications, and specific work location. This may be different in other locations due to differences in the cost of labor.
The total compensation package for this position may also include annual performance bonus, stock, benefits and/or other applicable incentive compensation plans.
We are equal opportunity employer and value diversity. All employment is decided on the basis of qualifications, merit and business need.