People Business Partner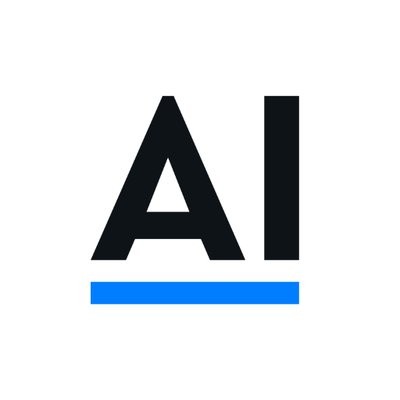 AlphaSense
People & HR, Sales & Business Development
New York, NY, USA
Posted on Friday, April 28, 2023
Reports to: Manager, People Business Partner
About AlphaSense:
AlphaSense is a market intelligence platform used by the world's leading companies and financial institutions. Since 2011, our AI-based technology has helped professionals make smarter business decisions by delivering insights from an extensive universe of public and private content—including company filings, event transcripts, news, trade journals, and equity research. Our platform is trusted by over 3,500 enterprise customers, including a majority of the S&P 500. Headquartered in New York City, AlphaSense employs over 1,000 people across offices in the U.S., U.K., Finland, and India. For more information, please visit www.alpha-sense.com.
About the Team:
The Global People Team is made up of seasoned professionals with a diverse range of expertise – spanning talent acquisition, business partnering, regional operations, and a growing core of functional experts in culture, leadership, talent, learning, organizational development, compensation, benefits, systems, and analytics. Building on the recent global launch of Workday, we are supporting the company's continued hyper-growth focused on two core corporate objectives – building the operational excellence and scalable infrastructure to deliver our strategy while supporting profitable growth; and evolving our culture so it is optimized for delivering our strategy and supporting our growth and scale while attracting and retaining top talent.
About the Role:
As our People Business Partner, you will partner directly with new and developing leadership to build a scalable organization while positively impacting the day-to-day experiences of our people. This is an opportunity to have a direct impact on the effectiveness of the organization by driving people retention programs, and providing guidance to leaders across the company. In this role, you will cultivate strong performance and engagement, coach managers, enable clear team communication and feedback, and drive org plans that deliver on business goals.
Who You Are:
You have 3-4 years of progressive HR generalist experience (preferably in a high-growth tech company)

You have past experience building out people programs

You have experience working with first time managers

You have experience with performance management

You have the ability to deal with ambiguity and thrive in an unstructured environment
You are a team player who acts with a sense of urgency and adapts to a fast-paced and ever-changing environment
You have strong ethics, demonstrated discretion, and sound judgment while working with sensitive and confidential information
You are a strong communicator with the ability to drive organizational change through partnership with People & leadership teams
You have a proactive attitude with a desire to continuously learn and grow while helping others do the same
You take initiative and seek internal and external resources when problem solving
You are highly empathetic and build trust by being warm and demanding
You operate with a strong customer service attitude toward employees and managers
What You'll Do:
You will partner with new & developing managers on people management (e.g. coaching, counseling, career development, disciplinary actions, retention strategies, succession planning), providing training, guidance, and support

You will develop trusted relationships with managers to create strategy and drive organizational change

You will manage and resolve basic employee relations issues, escalating to more senior PBPs and/or Legal when needed

You will support managers through core People processes, such as annual compensation reviews, growth reviews, and our ongoing focus on managing performance

You will work closely with other global People Team partners such as people systems, benefits, talent and compensation to work through employee inquiries and apply policy

You will conduct effective, objective, and thorough investigations when needed

You will maintain knowledge of legal requirements related to day-to-day management of team members, reducing legal risks and ensuring regulatory compliance

You will use Workday to process employee changes, analyze trends and data metrics to develop solutions, programs, and opportunities for learning

You will recommend HR solutions, drive initiatives, and implement new processes or tools in support of business priorities, project operations and overall team engagement

You will counsel employees on career development and growth opportunities

Because what you do profoundly impacts the day-to-day working lives of people at AlphaSense, you will play a critical role both in shaping our culture and in influencing how people experience what it's like to work here– whether they feel valued, trusted, heard, and cared about
AlphaSense is an equal opportunity employer. We are committed to a work environment that supports, inspires, and respects all individuals. All employees share in the responsibility for fulfilling AlphaSense's commitment to equal employment opportunity. AlphaSense does not discriminate against any employee or applicant on the basis of race, color, sex (including pregnancy), national origin, age, religion, marital status, sexual orientation, gender identity, gender expression, military or veteran status, disability, or any other non-merit factor. This policy applies to every aspect of employment at AlphaSense, including recruitment, hiring, training, advancement, and termination.
In addition, it is the policy of AlphaSense to provide reasonable accommodation to qualified employees who have protected disabilities to the extent required by applicable laws, regulations, and ordinances where a particular employee works.
Base Compensation Range*: $104,000 - $116,000
Additional Components: You may also be offered a performance-based bonus, equity, and a generous benefits program.
*For base compensation, we set standard ranges for all US-based roles based on function, level and geographic location, benchmarked against similar stage growth companies and internal comparables. In order to be compliant with local legislation, as well as to provide greater transparency to candidates, we share salary ranges on all job postings regardless of desired hiring location. Final offer amounts are determined by multiple factors including geographic location as well as candidate experience/expertise and may vary from the amounts listed above.