Chief of Staff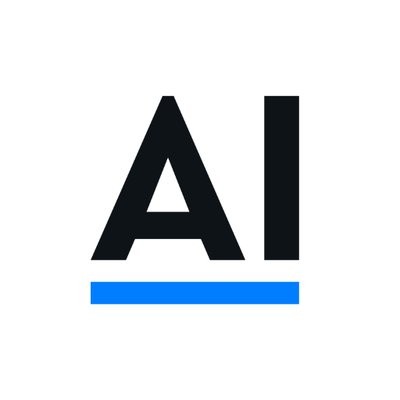 AlphaSense
People & HR, Operations
New York, NY, USA
Posted on Friday, April 21, 2023
Location: New York, NY
Reports to: Chief Executive Officer
About AlphaSense:
AlphaSense is a market intelligence platform used by the world's leading companies and financial institutions. Since 2011, our AI-based technology has helped professionals make smarter business decisions by delivering insights from an extensive universe of public and private content – including company filings, event transcripts, news, trade journals, and equity research. Our platform is trusted by over 4,000 enterprise customers, including a majority of the S&P 500. Headquartered in New York City, AlphaSense employs over 1,200 people across offices in the U.S., U.K., Finland, India, Frankfurt, and Singapore.
Fueled by a successful Series D funding round led by CapitalG (Alphabet's independent growth investment fund), Viking Global and Goldman Sachs, AlphaSense is now on an accelerated path to becoming IPO ready, which in turn will further propel our mission to "Empower professionals to make smarter business decisions with confidence and speed." We're supercharging our extraordinary growth through vertical customer segments; multi-product offerings; global expansion; and a thoughtful acquisition strategy. We're implementing the systems, processes and other infrastructure capabilities that enable scale, and position us to operate as a public company. And we're doing all this while sustaining the agility and focus of a hyper growth startup.
For more information, please visit www.alpha-sense.com.
About the Role:
The Chief of Staff role plays an essential part in helping our CEO/Founder lead the executive team and the broader organization to define and deliver our strategic priorities and plan. The role supports the CEO in setting direction through strategy formulation and execution, through planning, budgeting and goal setting, and then in driving results and delivery through ongoing interactions and meetings as well as through a more structured weekly, monthly, and quarterly operating rhythm. The Chief of Staff is constantly operating at the heart of the business, critically contributing to its success.
Who You Are:
You are a highly intelligent, analytical, and structured thinker.

Through early career experience in

roles such as investment banking, private equity and/or strategy consulting, you have honed your

ability to analyze and integrate complex inputs, assess business strategies, systematically frame

decisions, and communicate complex topics with clarity and simplicity.

You have an exceptional work ethic.

While it is exciting and energizing, partnering with the CEO of a hyper-growth company scaling to and through an IPO

requires sustained pace and intensity.

You have deep business acumen.

Drawing on a breadth of exposure to different sectors and companies at various stages of maturity, you are an independent first-principles thinker who can respectfully disagree with and challenge the CEO and other senior leaders. You are also able to sort the relevant information from the irrelevant and then channel it to the CEO, with the result that people see you as a valued conduit to the CEO, rather than a blocker.

You have executive presence and credibility.

You are quick to gain the trust of senior leaders and employees in the broader organization so that you are seen as an asset who makes things run more smoothly. Because of your own credibility and communication skills, rarely if ever do you need to decree "Because the CEO says so!"

You are detail-oriented and passionate to get things done right

.

But you are also pragmatic with a

bias toward action. You can discern when to be rigorous and when the answer is obvious and you

should just push ahead and get things done.

You thrive in ambiguity.

You are excellent at translating high level objectives and priorities into the

daily execution agenda. You can take the initiative and make independent decisions, and then be

able to adapt or change those decisions as the context evolves.

You are highly collaborative.

With just the right balance between being warm and demanding, you deploy a quiet confidence and authority that drives delivery through strong relationships, influence, and expert communication skills, without direct control of the resources or decisions that need to be managed.

You are empathetic and other-oriented, with exceptional emotional and cultural intelligence.

Through self-awareness, modesty, and a desire to help others succeed, you are the consummate diplomat – explaining, negotiating where needed, and sensing the mood and developments among relevant parties to drive the right outcomes without needlessly offending or stepping on toes.
What You'll Do:
CEO Support
Partner closely with the CEO to provide maximum leverage for his time, ensuring he can dedicate his focus and time to the company's top strategic priorities.

Partner with the CEO and other team members as well as external parties to ensure the CEO is scheduled, briefed, and prepared for high impact meetings.

Establish processes and routines that ensure follow through and delivery of the CEO's decisions as planned, including putting in place practices to record, calendar, track, and follow up on agreed actions arising from relevant CEO meetings.

Support the CEO in preparing for high impact communications, whether helping to plan and prepare a slide deck for an All Hands or client meeting, or driving preparation of analysis and materials supporting board meetings, customer meetings, presentations at events, and many similar situations.
Support CEO Leadership of the Executive Team
Support the CEO in running effective Executive Team meetings, including setting and communicating agendas and managing decision-making processes that focus the team's time on the most important priorities.

Deploy effective processes to ensure Executive Team decisions and actions are implemented and tracked, and appropriate follow-up and follow-through happens.

Develop plans to communicate Executive Team decisions as appropriate more broadly within the company.

Plan and drive preparation for effective Executive Team offsite meetings.

Coordinate with the Chief People Officer to support Executive Team development and effectiveness.
CEO Communications
Identify and help sequence a calendar of the CEO's leadership of key company events – such as Board meetings, Executive Team meetings, offsites, company-wide All Hands meetings, and similar events.

Serve as a communication channel to connect with others in the organization and share decisions, information, or direction on the CEO's behalf reflecting his intent.

Partner with relevant Executive Team members and the company's communications experts and advisors to support the CEO's external communications on behalf of AlphaSense, including with clients; investors; business leaders; the media; and other external stakeholders – including coordinating the CEO's participation in key industry or client-facing events.
AlphaSense is an equal opportunity employer. We are committed to a work environment that supports, inspires, and respects all individuals. All employees share in the responsibility for fulfilling AlphaSense's commitment to equal employment opportunity. AlphaSense does not discriminate against any employee or applicant on the basis of race, color, sex (including pregnancy), national origin, age, religion, marital status, sexual orientation, gender identity, gender expression, military or veteran status, disability, or any other non-merit factor. This policy applies to every aspect of employment at AlphaSense, including recruitment, hiring, training, advancement, and termination.
In addition, it is the policy of AlphaSense to provide reasonable accommodation to qualified employees who have protected disabilities to the extent required by applicable laws, regulations, and ordinances where a particular employee works.
Base Compensation Range*: $150,000 - $200,000
Additional Components: You may also be offered a performance-based bonus, equity, and a generous benefits program.
*For base compensation, we set standard ranges for all US-based roles based on function, level and geographic location, benchmarked against similar stage growth companies and internal comparables. In order to be compliant with local legislation, as well as to provide greater transparency to candidates, we share salary ranges on all job postings regardless of desired hiring location. Final offer amounts are determined by multiple factors including geographic location as well as candidate experience/expertise and may vary from the amounts listed above.