Corporate Counsel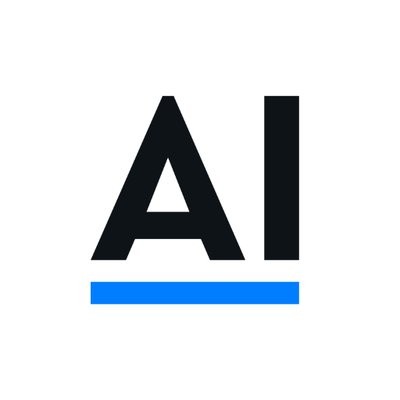 AlphaSense
Legal
India · Remote
Posted on Thursday, April 13, 2023
About AlphaSense:
AlphaSense is a market intelligence platform used by the world's leading companies and financial institutions. Our AI-based technology helps professionals make smarter business decisions by delivering insights from an extensive universe of public and private content—including company filings, event transcripts, news, trade journals, and equity research.
Total of $525M+ in VC funding – Series D funding in Jun'22 with a valuation of $1.7B
Trusted by 3,500+ enterprise customers, including a majority of the S&P 500.
1000+ people across offices in the U.S., U.K., Finland, and India
For more information, please visit www.alpha-sense.com
Check out what we've built so far:
About the Team:
AlphaSense has a great opportunity for a Corporate Counsel in India to join our growing legal team. Legal is a critical function in supporting the company's fast-paced environment and acts as a true business partner to all of our leaders across the organization. We work hand-in-hand with cross functional teams to provide solutions to enable and empower the company to achieve substantial growth targets while managing risk and protecting our business.
About the Role:
This role can either be based in our Mumbai or Pune offices or remotely in India. The Corporate Counsel will be the first legal hire in the APAC region and will be responsible for a wide range of legal matters with a focus on corporate governance and commercial matters. Familiarity or experience as a generalist dealing with employment, dispute resolution, compliance, and other legal matters a plus. The Corporate Counsel will report to AlphaSense's VP of Legal based out of the United States but will partner with all levels and functions of the business, including Sales, People, Security, Procurement, and others, to help AlphaSense achieve its high-growth goals. This role is essential to our growth and will have an immediate impact in our dynamic, fast-paced culture.
Who You Are:
Fully qualified lawyer and admitted to practice law in India;
Minimum of 4+ years' experience with drafting, reviewing, and negotiating commercial customer and vendor agreements and advising on corporate governance related matters for our Indian entities either in-house or with a nationally recognized law firm (or a combination of the two);
Ability to review and negotiate commercial contracts including Master Services Agreements, Services Agreements, SOWs, Service Level Agreements, Orders Forms, NDAs; etc.;
Superior business acumen with an unrivaled commitment and deep-seated need to provide responsive client service to our teams and get things done; approaches responsibilities with a business friendly and pragmatic mindset while maintaining a commensurate balance of legal risk;
Energetic, authentic, and friendly with a great sense of humor; capable of displaying strong negotiation skills and the ability to support difficult positions in a firm and patient manner;
Effective communicator with the ability to interact with both internal and external professionals of all types and backgrounds; and
Experience with training, contract management systems, employment, and privacy a plus.
What You'll Do:
Prepare agendas, notices, and minutes for board meetings, committees, and annual general meetings (AGM) and execute on any follow up actions;
Implement necessary corporate governance processes;
Draft and review the company's commercial contracts and provide general transactional support cross the organization with a heavy emphasis on sales;
Assist with the development of any local policies and procedures ;
Remain informed of the shifting legal landscape relating to applicable laws, regulations and industry guidance that impact commercial agreements, corporate governance, employment, and other areas;
Help create and enhance playbooks to establish company parameters to scale the legal function as the company grows;
Work effectively in a dynamic environment across different functional groups and time zones;
Provide legal and strategic business advice to ensure agreements are consistent with playbooks, internal policies, and processes; and
Support the AlphaSense legal team on all other legal matters as needed.
AlphaSense is an equal opportunity employer. We are committed to a work environment that supports, inspires, and respects all individuals. All employees share in the responsibility for fulfilling AlphaSense's commitment to equal employment opportunity. AlphaSense does not discriminate against any employee or applicant on the basis of race, color, sex (including pregnancy), national origin, age, religion, marital status, sexual orientation, gender identity, gender expression, military or veteran status, disability, or any other non-merit factor. This policy applies to every aspect of employment at AlphaSense, including recruitment, hiring, training, advancement, and termination.
In addition, it is the policy of AlphaSense to provide reasonable accommodation to qualified employees who have protected disabilities to the extent required by applicable laws, regulations, and ordinances where a particular employee works.