Director of Research, TMT (Stream)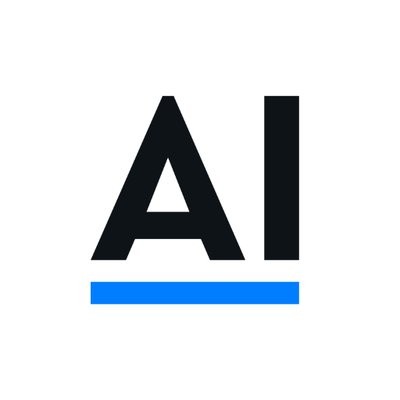 AlphaSense
Remote · United States
Posted on Friday, January 27, 2023
Location: Remote - United States
About AlphaSense:
AlphaSense is a market intelligence platform used by the world's leading companies and financial institutions. Since 2011, our AI-based technology has helped professionals make smarter business decisions by delivering insights from an extensive universe of public and private content—including company filings, event transcripts, news, trade journals, and sell-side research. Our platform is trusted by over 3,500 enterprise customers, including a majority of the S&P 500. Headquartered in New York City, AlphaSense employs over 1,000 people across offices in the U.S., U.K., Finland, and India. For more information, please visit www.alpha-sense.com.
About the Team:
Stream's expert interview transcript library is a new and transformative form of market intelligence content. Through transcripts covering thousands of companies, it captures the unfiltered views and insights of business operators in the trenches, interviewed by professional investors who drill into key questions on what's truly important about a company at each moment in time. Stream's library of over 25,000 transcripts is the market's broadest, covering all sectors of the economy, with thousands more published each month. Stream is quickly becoming a table-stakes solution for institutional investors to choose the right companies to invest in, while gaining rapid adoption among all other consumers of market intelligence from sell-side research and banking, consultancies and large corporations.
Stream is a true hyper-growth business, having quadrupled its revenue in the past year, with significant scale in the 8 figures. The business is set to continue multiplying in size annually for the foreseeable future, leveraging AlphaSense's 500+ strong sales and marketing organization for distribution, and a similar product development organization that continues to rapidly innovate and enhance the product, expanding its market leadership.
About the Role:
We are looking for a Director of Research, TMT to join our team, overseeing coverage of public and late-stage private companies. You will be influencing the TMT content direction for our expert transcript library, creating a product that will drive continued hyper growth and adoption across the market. As the Director of Research, you will work closely with sales and marketing to drive strategy and serve as the top thought leader for your sector, both internally and externally. This is an incredible opportunity to be entrepreneurial, and make an impact in the industry as Stream continues to establish itself as a market leader in this major new category of investment research content.
What You'll Do:
Strategically drive the TMT content direction to maximize revenue growth

Responsible for maximizing the ROI on TMT content creation

Develop expert transcript based industry reports and other thought leadership content to support market awareness and rapid adoption

Serve as the sector authority internally and externally at industry events, webinars, podcasts and potential media opportunities

Responsible for the overall quality, growth of readership, and influencing sales within the vertical

Track the competitive landscape and determine potential sector product extensions
Who You Are:
Extensive experience in equity research at a premier sell-side research team, research provider, investment firm, or hedge fund

Proven ability to work across teams and hit deadlines and business targets

Original and independent thinker with strong analytical skills

Entrepreneurial mindset with the ability to set strategy across content, sales, and marketing

Excellent communication and presentation skills

Strong EQ and ability to collaborate and work broadly within an organization where information-sharing and teamwork is critical
AlphaSense is an equal opportunity employer. We are committed to a work environment that supports, inspires, and respects all individuals. All employees share in the responsibility for fulfilling AlphaSense's commitment to equal employment opportunity. AlphaSense does not discriminate against any employee or applicant on the basis of race, color, sex (including pregnancy), national origin, age, religion, marital status, sexual orientation, gender identity, gender expression, military or veteran status, disability, or any other non-merit factor. This policy applies to every aspect of employment at AlphaSense, including recruitment, hiring, training, advancement, and termination.
In addition, it is the policy of AlphaSense to provide reasonable accommodation to qualified employees who have protected disabilities to the extent required by applicable laws, regulations, and ordinances where a particular employee works.
Base Compensation Range*: $175,000 - $225,000
Additional Components: You may also be offered a performance-based bonus, equity, and a generous benefits program.
*For base compensation, we set standard ranges for all US-based roles based on function, level and geographic location, benchmarked against similar stage growth companies and internal comparables. In order to be compliant with local legislation, as well as to provide greater transparency to candidates, we share salary ranges on all job postings regardless of desired hiring location. Final offer amounts are determined by multiple factors including geographic location as well as candidate experience/expertise and may vary from the amounts listed above.