Director, Software Engineering (Data and Storage Services)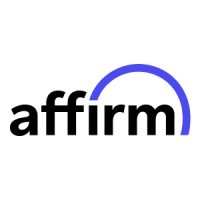 Affirm
Software Engineering
Remote · United States
Posted on Friday, April 28, 2023
Affirm is reinventing credit to make it more honest and friendly, giving consumers the flexibility to buy now and pay later without any hidden fees or compounding interest.
At Affirm, data is fundamental to everything we do. Our data and storage solutions empower machine learning, artificial intelligence, cloud-based technologies, and other modern tools to create differential and scalable products. We prioritize building our own technology and investing in engineering talent, as we believe these are enduring competitive advantages that are difficult to replicate. Our expertise in sourcing, aggregating, protecting, and analyzing data has been what we believe to be a core competitive advantage of our platform since our founding. We use data to inform our analysis and decision-making, including risk assessment, in a way that empowers consumers and generates value for our merchants and funding sources.
The data and storage services team's mission is to provide trustworthy, intuitive, and cost-efficient solutions to secure, store, analyze, and transform data at exceptional scale.
We are responsible for highly available, low latency, cost efficient compliant cloud based data storage, data processing, and analytics capabilities that enable all of Affirm's customer-facing business critical websites/applications (e.g., checkout flows, merchant APIs, etc.) as well as back-office processes (e.g., Capital Engineering, Lending, etc.). To drive innovation at our scale, we need experienced leaders to build storage, data abstraction, streaming, transformation, analytics warehouse, replication, metadata platform, data exploration, governance framework.
What you'll do
Our new Director of Data and Storage Services will develop our data governance and Data Lake/Lakehouse strategy/roadmap across our online and analytics data ecosystems. The Director of the Data and Storage Services will significantly impact the company by effectively establishing and maturing Affirm's Data Governance Framework and driving its implementation.
The ideal candidate will spearhead data governance program by: 1) creating data governance policies and standards, 2) implementing risk management strategies for safeguarding Affirm's mission critical data, 3) establishing responsibilities for data owners and data custodians for ensuring data integrity, data quality, and fitness for use, and 4) developing standardized data integration environments for enabling data-driven decision-making.
The Director is responsible for setting priorities among Affirm-wide critical data quality issues, building Affirm-wide data catalog, setting standards nomenclature and definitions for Affirm's data assets, and crafting the guardrails for a self-serve data service. The Director also owns data governance programs outside of the Data and Storage Services team and across the rest of the organization, partnering with the Product Engineering, Product, Operations, Security and Legal/Privacy teams in the definition of how data should flow across different applications and what standards Affirm should adopt to ensure data quality, integrity and trustworthiness.
Drive decision making across Legal, Privacy, Finance, Operations, Product, and Engineering teams on how to adhere to data governance goals while maximizing the value of the affected data and the productivity of our staff

Drive offline data architecture decisions to support evolving requirements

Design and develop data lake/lakehouse architectures

Operationalize data governance processes in partnership with data owners and data custodians

Partner with our Security and Privacy teams to develop next generation data governance tools and workflows

Develop data policies for data access, data compliance, data retention, and data lifecycle management

Develop strategy for managing/collaborating third-party data ingested into our data ecosystem

Serve as the communication liaison to senior management and key governance forums
What we look for:
BS, MS or PhD in STEM or Data-related field, or equivalent work experience

10+ years of experience designing, implementing, operating online/analytics data and related programs

Experience with data lake/data warehouse design/implementation
Preferred Qualifications:
Ability to operate in a fast-moving environment supporting a rapidly growing business

Ability to successfully influence data owners and custodians to adopt best practices and tooling to perform their role effectively

Experience with Data engineering and system migrations with proven ability to build new capabilities, drive organizational impact and act as change agent

Experience leading a team of data lifecycle partners who work day-to-day with data owners, data custodians, and business leaders to ensure data is available, clean/fresh, and sufficiently complete to enable business decisions, drive business growth, optimize costs, and reduce risk exposure

Strong knowledge of Industry frameworks and Best Practices (e.g., DCAM, CDMC)

Good understanding of technology landscape and related technical disciplines (e.g., AWS cloud computing, data science, analytics, ML, BI, etc.)

Broad experience in multiple domain areas (e.g., data warehousing, data classification, data quality management, data architecture, data integration, data security/privacy, data standards, enterprise architecture frameworks, etc.)

Experience with SQL or Python is a plus

Experience with A/B experimentation platforms or clickstream data analysis is a plus
Prior Experience:
Data practitioner or Data Governance or Data Lifecycle Management or Risk Management

Data warehouse/data lake implementation

People leadership experience
Sector Experience:
Banking or payment processing or payment services

Financial services

Technology or financial technology
USA Pacific base pay range (CA, WA, NY, NJ, CT): $260,000 - $325,000
USA Sapphire base pay range (all other U.S. states): $234,000 - $292,500
#LI-Remote
Affirm is proud to be a remote-first company! The majority of our roles are remote and you can work almost anywhere within the country of employment. Affirmers in proximal roles have the flexibility to work remotely, but will occasionally be required to work out of their assigned Affirm office. A limited number of roles remain office-based due to the nature of their job responsibilities.
We have a simple and transparent remote-first grade-based compensation structure. Offer amounts within the range are based on a number of factors including but not limited to job-related skills, experience, and relevant education or training. Across the broader organization, certain roles are eligible for equity awards upon hire, promotion, tenure milestones and for performance.
We're extremely proud to offer competitive benefits that are anchored to our core value of people come first. Some key highlights of our benefits package include:
Health care coverage - Affirm covers all premiums for all levels of coverage for you and your dependents

Flexible Spending Wallets - generous stipends for spending on Technology, Food, various Lifestyle needs, and family forming expenses

Time off - competitive vacation and holiday schedules allowing you to take time off to rest and recharge

ESPP - An employee stock purchase plan enabling you to buy shares of Affirm at a discount
We believe It's On Us to provide an inclusive interview experience for all, including people with disabilities. We are happy to provide reasonable accommodations to candidates in need of individualized support during the hiring process.