Administration & Processing Specialist (Southeast Platform)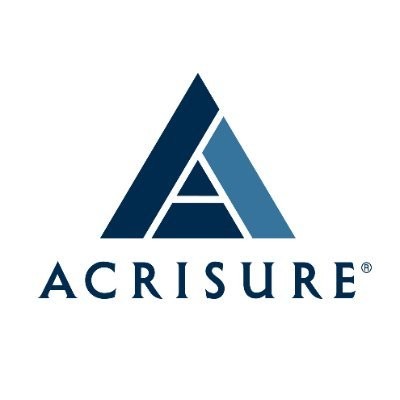 Acrisure
Atlanta, GA, USA
Posted on Saturday, November 18, 2023
Job Title: Administration & Processing Specialist
Agency/Platform: Southeast Platform
Location: Atlanta, GA
Job Summary:
VCG is a consulting firm specializing in Employee Benefits and Human Resources. We help organizations develop and implement benefits and talent strategies to attract and retain the right employees. We are entrepreneurs, always looking for fresh ideas, and we are part of the Southeast Platform of the Acrisure family, a global fintech leader and a top 10 insurance brokerage – the fastest growing in industry history! If you like working with a smart, energetic and collaborative team in an agile and entrepreneurial company, we hope you'll consider joining our team.
We are looking for an Administration & Processing Specialist to join our benefits administration team, which specializes in processing Medical Child Support Orders and enrolling children in health coverage on behalf of employers.
WHAT YOU'LL DO
Mail Processing: Open, sort, count, log, and scan incoming mail to ensure Medical Child Support Orders and related documents are added to our workflow in a timely manner; process returned mail
Reconciliations: Ensure that scanned documents are properly uploaded to our proprietary technology platform – handle any upload issues, including identifying and reconciling differences between the number of documents that should have been uploaded and the number that were uploaded
Letter Processing: Print letters intended to keep all parties (parents, family courts, and child support enforcement agencies) updated on the status of orders and other documents associated with enrolling children in health coverage
Health Questionnaire Processing. Process court and child support enforcement agency documents requesting information about employee eligibility and costs for health benefits for children
Customer Service Support. Answer calls about the status of court orders from the employees of our clients, from courts and state child support enforcement agencies, and from custodial parents given physical or legal custody of a child by court order
WHO IS RIGHT FOR THE JOB?
A self-starter with plenty of initiative.

A team player who is reliable and willing to help where needed.

Someone with one to two years of experience in an administrative or customer service role who is good at meeting deadlines.
This description is not meant to be all-inclusive. To perform this job successfully, an individual must be able to perform each essential duty satisfactorily. The requirements listed below are representative of the knowledge, skill, and/or ability required. Reasonable accommodations may be made to enable individuals with disabilities to perform the essential functions.
SKILLS IMPORTANT TO SUCCESS IN THIS ROLE
Data entry accuracy and speed

Proficiency in intermediate-level functions of Microsoft Excel, Outlook and Word

Demonstrated ability to work efficiently with technology platforms and applications

Attention to detail

Time management, organization and prioritization skills

Customer service

Excellent written and oral communication skills, including telephone etiquette and active listening

Flexibility – you'll be juggling different responsibilities and will need to transition from one to the other throughout the day

Ability to maintain the confidentiality of sensitive information
OTHER QUALIFICATIONS
Abilities:
Ability to strike the right balance between working as part of a client team and working independently to achieve team goals

High level of motivation and demonstrated positivity

Ability to meet deadlines and maintain a sense of urgency
Education
High School Diploma or equivalent education required.

Some college preferred.
Experience
One to two years of experience in an administrative or customer service role.
IF YOU HAVE THE FOLLOWING, IT'S A PLUS
Fluency in Spanish

Experience working in a customer service center, a claims processing center or an order processing center
Acrisure is committed to employing a diverse workforce. All applicants will be considered for employment without attention to race, color, religion, age, sex, sexual orientation, gender identity, national origin, veteran, or disability status. California residents can learn more about our privacy practices for applicants by visiting the Acrisure California Applicant Privacy Policy available at www.Acrisure.com/privacy/caapplicant.

Acrisure is equally committed to supporting social issues. In 2021, the Company co-founded Evolution Advisors, a joint venture focused on providing greater access and more effectively distributing insurance products and financial services to minority-owned enterprises. In its home of Grand Rapids, Acrisure provided $15 million to create the Acrisure Center for Innovation in Children's Health at Helen DeVos Children's Hospital.

To Executive Search Firms & Staffing Agencies: Acrisure does not accept unsolicited resumes from any agencies that have not signed a mutual service agreement. All unsolicited resumes will be considered Acrisure's property, and Acrisure will not be obligated to pay a referral fee. This includes resumes submitted directly to Hiring Managers without contacting Acrisure's Human Resources Talent Department.