Remote Personal Lines Account Executive (Cima)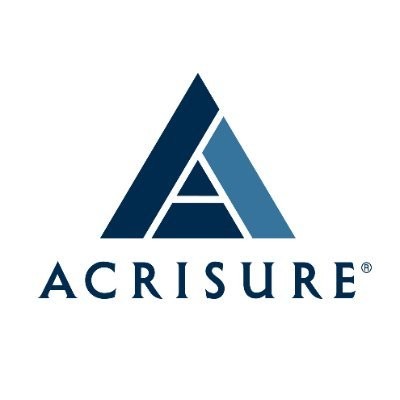 Acrisure
Sales & Business Development
Woodbridge, VA, USA
Posted on Saturday, November 18, 2023
Job Title: Personal Lines Account Executive
Agency/Platform: The Cima Companies
Location: Woodbridge, VA
Job Summary:
Under the supervision of the Personal Insurance Manager, and with the authority the Personal Insurance Manager delegates, plans, directs, and coordinates risk management and insurance programs of individual customers by performing the following duties.
Responsibilities:
Manages insurance programs of customers in accordance with established policies and procedures

Directs insurance negotiations, recommends insurance carriers, and places insurance

Enters data into agency management system for policy coverages and exposures

Processes insurance policies in accordance with established policies and procedures, including billing, renewals, endorsements, and audits

Responds to customer instructions for policy changes and renewal; and for certificates of insurance

Fills in data on renewal policy applications and forwards applications to insurance company

Notifies insurance company of changes in customer's operations affecting insurance coverage

Reviews and recommends improvements to departmental procedures and workflows

Provides assistance to others within the Personal Insurance Department as requested

Responsible for all aspects of communication with customers and insurance companies. This includes preparing original correspondence, responding to telephone inquiries from insureds or from insurance companies. Must be able to communicate clearly and concisely (both orally and in writing) information regarding specific insurance coverages and limits, exposures, claims, and other relevant insurance and risk management related information. Excellent oral and written communication skills are necessary.

Subject to Manager's approval, expected to conduct a preliminary review of contracts submitted by customer assigned to them, and drafting for manager's approval using the procedures established and outlined in CIMAHOME (Procedure for Reviewing Contracts) our comments about those contracts.

Attendance - Primary to completing the duties of this position is the ability to be at work, able to telework, or able to meet with customers during scheduled working hours.
This description is not meant to be all-inclusive and may be modified from time to time at the discretion of management.
Requirements:
Must maintain property and casualty insurance license/qualifications in Virginia, Maryland, and D.C.

Ability to read and interpret documents such as insurance policies, general business periodicals, professional journals, technical procedures, or governmental regulations. Ability to write routine reports and business correspondence. Ability to speak effectively and respond to questions from groups of managers, customers and the general public.

Ability to work with mathematical fundamentals. Ability to apply concepts such as fractions, percentages, ratios, and proportions to practical situations.

Ability to define problems, collect data, establish facts, and draw valid conclusions. Ability to interpret an extensive variety of technical instructions in mathematical or diagram form and deal with several abstract and concrete variables.

Computer Literacy - Proficiency in the use of the Microsoft Windows operating system/environment, and functional operating knowledge of Microsoft Outlook and Microsoft Word is required in order to perform the essential duties of this position.
Competencies:
Technical Skills - Assesses own strengths and weaknesses; Pursues training and development opportunities; Strives to continuously build knowledge and skills; Shares expertise with others.

Oral Communication - Speaks clearly and persuasively in positive or negative situations; listens and gets clarification; responds well to questions; demonstrates group presentation skills; participates in meetings.

Written Communication - Writes clearly and informatively; Edits work for spelling and grammar; Varies writing style to meet needs; Presents numerical data effectively; Able to read and interpret written information.

Problem Solving - Identifies and resolves problems in a timely manner; Gathers and analyzes information skillfully; Develops alternative solutions; Works well in group problem solving situations; Uses reason even when dealing with emotional topics.

Customer Service - Manages difficult or emotional customer situations; Responds promptly to customer needs; Solicits customer feedback to improve service; Responds to requests for service and assistance; Meets commitments.

Quality Management - Looks for ways to improve and promote quality; Demonstrates accuracy and thoroughness.

Teamwork - Balances team and individual responsibilities; Exhibits objectivity and openness to others' views; Gives and welcomes feedback; Contributes to building a positive team spirit; Puts success of team above own interests; Able to build morale and group commitments to goals and objectives; Supports everyone's efforts to succeed.

Judgment - Displays willingness to make decisions; Exhibits sound and accurate judgment; Supports and explains reasoning for decisions; Includes appropriate people in decision-making process; Makes timely decisions.

Ethics - Treats people with respect; Keeps commitments; Inspires the trust of others; Works with integrity and ethically; Upholds organizational values.

Organizational Support - Follows policies and procedures; Completes administrative tasks correctly and on time; Supports organization's goals and values; Benefits organization through outside activities; Supports affirmative action and respects diversity.

Planning/Organizing - Prioritizes and plans work activities; Uses time efficiently; Plans for additional resources; Sets goals and objectives; Organizes or schedules other people and their tasks; Develops realistic action plans.

Professionalism - Approaches others in a tactful manner; Reacts well under pressure; Treats others with respect and consideration regardless of their status or position; Accepts responsibility for own actions; Follows through on commitments.

Quality - Demonstrates accuracy and thoroughness; Looks for ways to improve and promote quality; Applies feedback to improve performance; Monitors own work to ensure quality.

Dependability - Follows instructions, responds to management direction; Takes responsibility for own actions; Keeps commitments; Commits to long hours of work when necessary to reach goals; Completes tasks on time or notifies appropriate person with an alternate plan.
Education/Experience:
Bachelor's degree (B.A.) from four-year college or university; or three to five years personal insurance experience; or equivalent combination of education and experience.
Acrisure is committed to employing a diverse workforce. All applicants will be considered for employment without attention to race, color, religion, age, sex, sexual orientation, gender identity, national origin, veteran, or disability status. California residents can learn more about our privacy practices for applicants by visiting the Acrisure California Applicant Privacy Policy available at www.Acrisure.com/privacy/caapplicant.

Acrisure is equally committed to supporting social issues. In 2021, the Company co-founded Evolution Advisors, a joint venture focused on providing greater access and more effectively distributing insurance products and financial services to minority-owned enterprises. In its home of Grand Rapids, Acrisure provided $15 million to create the Acrisure Center for Innovation in Children's Health at Helen DeVos Children's Hospital.

To Executive Search Firms & Staffing Agencies: Acrisure does not accept unsolicited resumes from any agencies that have not signed a mutual service agreement. All unsolicited resumes will be considered Acrisure's property, and Acrisure will not be obligated to pay a referral fee. This includes resumes submitted directly to Hiring Managers without contacting Acrisure's Human Resources Talent Department.