Paid Search Manager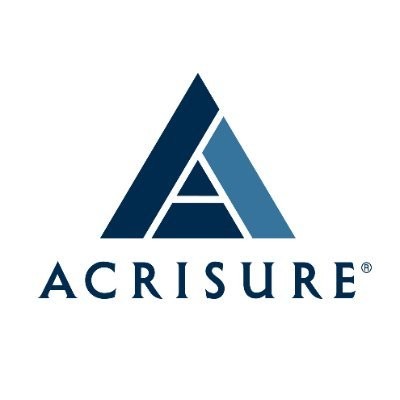 Acrisure
Marketing & Communications
Boston, MA, USA
Posted on Saturday, November 18, 2023
Paid Search Manager – Acrisure Awareness and Growth Marketing Team
Boston, MA (2 days per week average in our Boston, MA office located in Back Bay)
About us:
In record time, Acrisure has become the fastest growing insurance broker globally. A top 20 player a few years ago, we are now in the top 10 of insurance brokers globally, with ambitious plans to continue growing at pace. Beyond our growth, our dedication to client service, as fueled by our business model and culture, means that Acrisure's opportunity is to be the most relevant and successful, privately held insurance broker in the industry.
Our model is unique. Through a network of agency partners that provide local service with global reach, we work in service of two core objectives: create value and be a good partner.
Our culture is strong. We are a collaborative company of entrepreneurial, innovative, and talented people who believe in our future. We outthink and out work the competition. We look outside our walls and are energized by our fast-paced trajectory.
Our vision for the future is clear. We have limitless potential to achieve unprecedented success in the insurance industry. To achieve our opportunity, a best-in-class Team must support us.
This is an exciting opportunity to join this growing team and immediately make an impact to the overall success of the company. If you are interested in collaborating with good people who celebrate entrepreneurialism and work with commonality of purpose, Acrisure is the place for you.
The Role:
As the Paid Search Manager, you will be responsible for developing and implementing paid search strategies to drive lead generation, optimize campaigns, and maximize ROI. This role requires a combination of analytical expertise, creative thinking, and a deep understanding of paid search platforms and industry best practices. You will play a critical role in driving our company's growth and success through effective paid search marketing.
Here are some of the ways you'll achieve impact:
Develop and execute comprehensive paid search strategies to drive qualified leads, increase brand visibility, and achieve business objectives.
Manage and optimize paid search campaigns across platforms such as Google Ads, Bing Ads, and other search advertising platforms.
Conduct keyword research and analysis to identify high-value keywords and optimize bidding strategies for maximum ROI.
Create compelling ad copy and landing page experiences that align with paid search campaigns and drive conversions.
Monitor and analyze campaign performance, leveraging data-driven insights to optimize
campaigns, improve click-through rates (CTRs), and increase conversion rates.
Perform A/B testing and regular experimentation to drive continuous improvement.
Stay up-to-date with industry trends, best practices, and algorithm updates to ensure effective campaign execution and optimization.
Collaborate with cross-functional teams, including data science, creative, and analytics, to align paid search strategies with overall marketing initiatives.
Conduct competitive analyses to identify opportunities and insights for campaign optimization and differentiation.
Utilize analytics tools and platforms to track and report on key performance indicators (KPIs) and provide actionable recommendations for improvement.
You may be a fit for this role if you have:
7+ years of experience in marketing and media strategy, preferably in a fast-paced and high-growth environment.
4+ years proven experience managing paid search campaigns.
Expertise in paid search platforms such as Google Ads, Bing Ads, and other search
advertising platforms.
Excellent analytical skills with the ability to analyze campaign data, identify trends, and derive actionable insights.
Proficient in leveraging analytics tools (e.g., Google Analytics, Google Search Console, Tableau, etc.) to track and measure campaign performance.
Experience with keyword research, A/B testing, and optimization techniques to drive relevant traffic and maximize conversions.
Up-to-date knowledge of industry trends, best practices, and algorithm updates in the paid search marketing space.
Excellent communication skills and the ability to collaborate with cross-functional teams, vendors, and media partners to align strategies and drive results.
Creative and strategic mindset with the ability to think outside the box.
Have an entrepreneurial spirit and are excited by the challenges that come along with building a disruptive business.
Academics & Certifications: Bachelors degree; MBA or advanced degree is a plus. Additional certifications in Google Ads or related platforms are preferred.
Location: Must be willing and able to work in the Boston, MA office an average of 2 days a week or as business needs permit.
#LI-Hybrid
Acrisure is committed to employing a diverse workforce. All applicants will be considered for employment without attention to race, color, religion, age, sex, sexual orientation, gender identity, national origin, veteran, or disability status. California residents can learn more about our privacy practices for applicants by visiting the Acrisure California Applicant Privacy Policy available at www.Acrisure.com/privacy/caapplicant.

Acrisure is equally committed to supporting social issues. In 2021, the Company co-founded Evolution Advisors, a joint venture focused on providing greater access and more effectively distributing insurance products and financial services to minority-owned enterprises. In its home of Grand Rapids, Acrisure provided $15 million to create the Acrisure Center for Innovation in Children's Health at Helen DeVos Children's Hospital.

To Executive Search Firms & Staffing Agencies: Acrisure does not accept unsolicited resumes from any agencies that have not signed a mutual service agreement. All unsolicited resumes will be considered Acrisure's property, and Acrisure will not be obligated to pay a referral fee. This includes resumes submitted directly to Hiring Managers without contacting Acrisure's Human Resources Talent Department.