Front Desk Administrator (City Underwriting)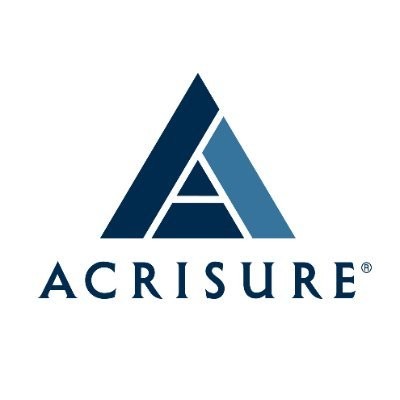 Acrisure
lake success, ny, usa
Posted on Friday, November 10, 2023
Job Description
Job Title: Front Desk Administrator/Receptionist
Department: Office Services
Reports To: Director of Systems & Administration
FLSA Status: Non-exempt
Required Work Hours: 35
Revised: 11/17/2016
Summary: This position provides outstanding customer service by greeting guests, operating the switchboard by relaying calls, facilitating incoming and outgoing mail, email and faxes, in addition to any office tasks necessary to support all departments' administrative needs.
Essential Duties and Responsibilities:
Answer all incoming phone calls at system console and transfer to proper employee. If caller wishes to leave a message rather than leaving voice mail message, take message and make sure employee receives it as soon as possible.

Meet and greet all callers and visitors in a professional, friendly manner. Receive guests and notify staff of the visitor's first and last names, and the company they represent.

Dress appropriately, in a professional, corporate manner suitable for the insurance and banking industry; "business and/or business casual" when appropriate.

Accept all incoming mail and parcels. If express mail, immediately notify employee to whom the parcel was addressed.

Deliver all incoming faxes delivered in your email inbox to employee to whom the fax was addressed, or corresponding assigned Account Executive or appropriate department.

Assist with the maintenance of fax machines & printers; i.e. paper supplies, toner, etc. as needed.

Provide backup clerical support for all departments and other staff members, as required. Must be proficient in Microsoft Office.

Make sure Reception area, conference room and kitchen is stocked, neat and orderly.

Maintain calendar containing conference room reservations to prevent conflicts, ask staff to notify you when they wish to schedule meetings, in advance.

Ensure phones are logged into the hunt group when present, and logged out when on away from desk or on break; notify backup reception team when extended coverage is required.

Maintain the CUA Phone Directory in Excel. Distribute via email when changes are made.

Run Motor Vehicle Reports as required.

Assist Commercial department with Certificate preparation.

Assist Office Manager whenever needed with various mailers and tasks as they arise.

Open and distribute incoming mail either by mail box drop off or scanning to electronic in boxes. Stamp and deliver outgoing mail in the mailboxes on the premises in the parking lot, or deliver to the post office across the street.

Assist with downloading, scanning and electronic filing of insurance policies.

Assist with folding and stuffing and preparation of mailers and or certificates as needed.

Proof and check all work prior to delivery, or ask supervisor to proof and/or double check when necessary.

Assist with the placement of orders for supplies and service calls on equipment
Soft Skills:
Role requires personal attributes that enable effective interaction, and ability to work harmoniously with other people. Other attributes include an effective communication style, flexibility, teamwork, time management, stress management, creative thinking.
This description is not meant to be all-inclusive and may be modified from time to time at the discretion of management. In addition, focus may be broad in scope and include involvement in many of the items above or focus may be more concentrated to fewer tasks.
Pay Details:
Annual Salary: $32,000 - $38,000
Acrisure is committed to employing a diverse workforce. All applicants will be considered for employment without attention to race, color, religion, age, sex, sexual orientation, gender identity, national origin, veteran, or disability status. California residents can learn more about our privacy practices for applicants by visiting the Acrisure California Applicant Privacy Policy available at www.Acrisure.com/privacy/caapplicant.

Acrisure is equally committed to supporting social issues. In 2021, the Company co-founded Evolution Advisors, a joint venture focused on providing greater access and more effectively distributing insurance products and financial services to minority-owned enterprises. In its home of Grand Rapids, Acrisure provided $15 million to create the Acrisure Center for Innovation in Children's Health at Helen DeVos Children's Hospital.

To Executive Search Firms & Staffing Agencies: Acrisure does not accept unsolicited resumes from any agencies that have not signed a mutual service agreement. All unsolicited resumes will be considered Acrisure's property, and Acrisure will not be obligated to pay a referral fee. This includes resumes submitted directly to Hiring Managers without contacting Acrisure's Human Resources Talent Department.