Head of Growth (New England Platform)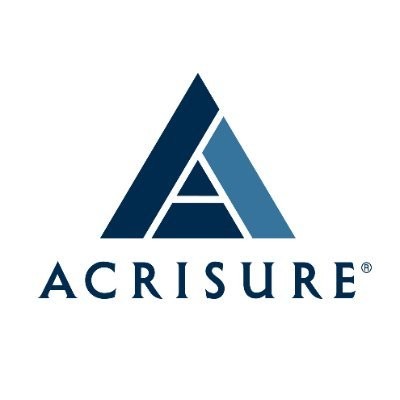 Acrisure
Sales & Business Development
Burlington, VT, USA
Posted on Thursday, October 12, 2023
Acrisure is a Fintech leader empowering businesses and consumers alike with unmatched financial solutions. The Company is headquartered in Grand Rapids, Michigan, and employs over 15,000 colleagues in 21 countries. It is distinguished by its dynamic culture, fast paced environment and determination to drive innovation at all levels of the business. Under the leadership of Co-founder, Chairman and CEO Greg Williams, Acrisure has grown from $38 million to more than $4 billion in revenue in just under ten years.
Acrisure connects clients to financial solutions through the best of humans and an AI platform. Acrisure's products include Insurance, Reinsurance, Cyber Services, Mortgage Origination and more to over 1.3 million clients around the world.

Additionally, Acrisure is committed to social issues such as children's health and DEI in financial services. Acrisure formed Evolution Advisors, a joint venture focused on providing access to financial services to minority-owned enterprises.
As the Growth and Revenue Leader, you will play a critical role in developing and executing strategic initiatives to drive revenue growth and maximize business opportunities. You will directly lead and manage a team of sales professionals, providing guidance, support, and motivation to achieve individual and team targets. Your focus will be on driving new business acquisition, fostering client relationships, and expanding market share in the financial services industry.
Leadership and Team Management:
Lead and drive the Acrisure's value proposition across the entire platform connecting client needs with solutions.

Directly lead and manage a team of sales professionals, providing coaching, guidance, and performance feedback to drive individual and team success.
Set ambitious revenue targets, establish sales quotas, and develop strategies to achieve and exceed targets.

Foster a high-performance culture, promoting teamwork, collaboration, and a customer-centric mindset among the sales team.

Recruit, onboard, and develop top talent, ensuring the team is equipped with the skills and resources necessary to succeed.
Revenue Generation Strategy:
Develop Sales Plans to achieve Top Line Budget along with Total Existing and New Client Growth Plans / Strategies
Develop and execute a comprehensive revenue generation strategy, aligned with the company's growth objectives and market opportunities.

Identify and evaluate new business opportunities, market trends, and customer needs to drive product and service offerings.

Market Expansion: utilize tech-enabled strategies provided by the Innovation Team to identify and evaluate new market opportunities.

Collaborate with cross-functional teams, including marketing, product development, and operations, to align strategies and optimize sales efforts.

Implement effective sales processes, methodologies, and tools to enhance efficiency, streamline workflows, and maximize sales productivity.
Client Acquisition and Relationship Management:
Lead the sales team in acquiring new clients, building a robust pipeline, and converting leads into revenue-generating opportunities.

Develop and nurture strategic client relationships, serving as a trusted advisor and understanding their unique needs and challenges.

Collaborate with clients to identify growth opportunities, tailor solutions, and upsell additional services to drive revenue expansion.

Ensure high levels of client satisfaction and maintain a strong customer retention rate by delivering exceptional service and support.
Sales Process Optimization:
Establish Product Growth Metrics per client (cyber services, EB & PC, Insurance /Mortgage)

Establish Policy Growth Metrics per client (adding services – work comp to commercial package)

Establish clear performance metrics, key performance indicators (KPIs), and sales goals for the team.

Regularly track, analyze, and report on sales performance, revenue metrics, and market trends.
Provide insights and recommendations to senior management based on data-driven analysis to optimize revenue growth strategies.

Implement sales forecasting and pipeline management processes to ensure accurate revenue projections and proactive decision-making.
Market Research and Competitive Analysis:
Stay up-to-date with industry trends, market dynamics, and competitor activities.

Conduct market research and competitive analysis to identify opportunities, threats, and emerging trends that impact revenue growth.
Translate market insights into actionable strategies and tactics to gain a competitive edge.
To perform this job successfully, an individual must be able to perform each essential duty satisfactorily. The requirements listed below are representative of the knowledge, skill, and/or ability required. Reasonable accommodations may be made to enable individuals with disabilities to perform the essential functions.
Education and/or Experience:
Bachelor's degree in a related field, such as business administration, marketing or finance required.
Experience in financial services business

Proven track record of driving sales growth in the industry with a focus on utilizing technology and tech platforms

Experience with market expansion, leveraging technology to enter new markets or enhance sales efforts in existing markets

Knowledge of M&A processes and experience in identifying and evaluating potential opportunities

Strong leadership skills with experience in managing teams
Must be able to travel to all offices, client offices and events as needed

Self-motivated and driven
Demonstrated administrative computing skills, including Microsoft Office (MS Project, Visio, Word, Excel, and Power Point)

Applied EPIC or similar agency management software experience preferred
Acrisure is committed to employing a diverse workforce. All applicants will be considered for employment without attention to race, color, religion, age, sex, sexual orientation, gender identity, national origin, veteran, or disability status. California residents can learn more about our privacy practices for applicants by visiting the Acrisure California Applicant Privacy Policy available at www.Acrisure.com/privacy/caapplicant.

Acrisure is equally committed to supporting social issues. In 2021, the Company co-founded Evolution Advisors, a joint venture focused on providing greater access and more effectively distributing insurance products and financial services to minority-owned enterprises. In its home of Grand Rapids, Acrisure provided $15 million to create the Acrisure Center for Innovation in Children's Health at Helen DeVos Children's Hospital.

To Executive Search Firms & Staffing Agencies: Acrisure does not accept unsolicited resumes from any agencies that have not signed a mutual service agreement. All unsolicited resumes will be considered Acrisure's property, and Acrisure will not be obligated to pay a referral fee. This includes resumes submitted directly to Hiring Managers without contacting Acrisure's Human Resources Talent Department.