Data Manager (Hybrid)(SBMA)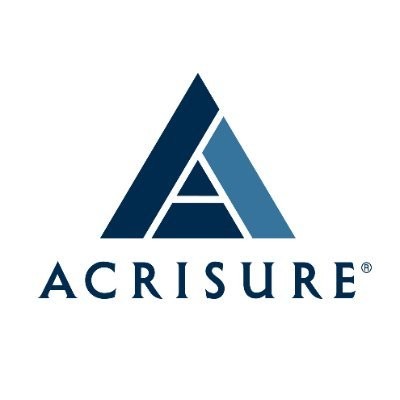 Acrisure
Data Science
San Diego, CA, USA
Posted on Thursday, September 28, 2023
Job Description
Job Title: Data Manager
Agency/Platform: Staff Benefits Management Inc.
Location: San Diego, CA - Hybrid
About Us:
SBMA, a third-party administrator, is an affordable ACA-compliant benefits provider to thousands of employers. Their goal is to simplify the complexity of providing employee benefits. SBMA is different because of its personal service, speed of implementation, and innovative approach to benefits coverage.
To perform this job successfully, an individual must be able to perform each essential duty satisfactorily. The requirements listed below are representative of the knowledge, skill, and/or ability required. Reasonable accommodations may be made to enable individuals with disabilities to perform essential functions.
Job Summary:
SBMA, a third-party administrator, is currently seeking a Data Manager to join our growing team. This role will work closely with upper management in our eligibility department to assist with insurance-related data and special projects.
Qualified candidates must have insurance-related experience specific to auditing data and insurance portals. Preferred candidates will have a minimum of 7+ years of data analysis experience.
Responsibilities:
Oversee and manage the entire data lifecycle, including data collection, storage, processing, analysis, and reporting.

Collaborate with cross-functional teams to understand business objectives and develop data-driven strategies.

Extract, clean, transform, and analyze complex datasets using advanced data analysis techniques.

Develop and implement data governance policies and ensure data integrity, security, and compliance.

Utilize your expertise in Excel to create advanced spreadsheets, data models, and dashboards to facilitate data-driven decision-making.

Lead a team of data analysts and provide guidance, mentorship, and performance management.

Stay updated with the latest industry trends and best practices in data management and analysis.

Collaborate with stakeholders to identify opportunities for process optimization and automation.

Manage eligibility and data audits and uploads (20+) including data scrubbing.

Manage error reports, portal builds, and reporting of these to decision-makers.

Answer and assist clients with training and questions.

Account management and reconciliations.

Manage payroll deduction reports using specific portals.

Manage various Reports including SQL.

Account management via Excel or Macros.

Managed 834 File Feed implementation, processing, and auditing.

Communication with various departments and vendors.
This description is not meant to be all-inclusive and may be modified from time to time at the discretion of management.
Required Skills and Experience:
Bachelor's or master's degree in a relevant field (e.g., Data Science, Statistics, Computer Science, or a related discipline).

Minimum of 7 years of experience in data analysis, with a strong focus on managing complex datasets and performing advanced statistical analysis.

Proven expertise in Microsoft Excel, including advanced formulas, pivot tables, macro development, data visualization, and VBA programming.

Solid understanding of data management principles, data governance, and data quality assurance.

Strong leadership and people management skills, with the ability to motivate and guide a team.

Excellent analytical and problem-solving abilities, with a keen eye for detail.

Strong communication skills to effectively convey complex data insights to both technical and non-technical stakeholders.

Knowledge of database systems (e.g., SQL) and programming languages.

A minimum of 3 years of insurance experience is required.

Expert knowledge of Excel, Outlook, and Microsoft Office is required.

7+ years of experience with data scrubbing, data validation, data transformation, data verification, and reconciliation experience is required.

Enjoys working as part of a team and has a positive and professional disposition.
Preferred Skills and Experience:
Experience in project management and the ability to prioritize tasks effectively.

Familiarity with data visualization tools such as Tableau, Power BI, or QlikView is a plus.

Prior experience with Ease, Employee Navigator, and Benefits Express is a plus.

Health and Life Insurance License.

Prior experience with employee benefits and 834's.

Prior use of SQL reporting.

Previous experience with documenting processes.
This Job Is Ideal for Someone Who Is:
Dependable -- more reliable than spontaneous

Flexible -- enjoys doing work that requires frequent shifts in direction

Detail-oriented -- would rather focus on the details of work than the bigger picture

Goal-oriented -- enjoys taking on challenges, even if they might fail

Autonomous -- enjoys working with little direction

Innovative -- prefers working in unconventional ways or on tasks that require creativity
Pay Details:
Annual Salary: $85,000 - $115,000
Acrisure is committed to employing a diverse workforce. All applicants will be considered for employment without attention to race, color, religion, age, sex, sexual orientation, gender identity, national origin, veteran, or disability status. California residents can learn more about our privacy practices for applicants by visiting the Acrisure California Applicant Privacy Policy available at www.Acrisure.com/privacy/caapplicant.

Acrisure is equally committed to supporting social issues. In 2021, the Company co-founded Evolution Advisors, a joint venture focused on providing greater access and more effectively distributing insurance products and financial services to minority-owned enterprises. In its home of Grand Rapids, Acrisure provided $15 million to create the Acrisure Center for Innovation in Children's Health at Helen DeVos Children's Hospital.

To Executive Search Firms & Staffing Agencies: Acrisure does not accept unsolicited resumes from any agencies that have not signed a mutual service agreement. All unsolicited resumes will be considered Acrisure's property, and Acrisure will not be obligated to pay a referral fee. This includes resumes submitted directly to Hiring Managers without contacting Acrisure's Human Resources Talent Department.