Account Executive Employee Benefits (Hickok & Boardman HR Intelligence)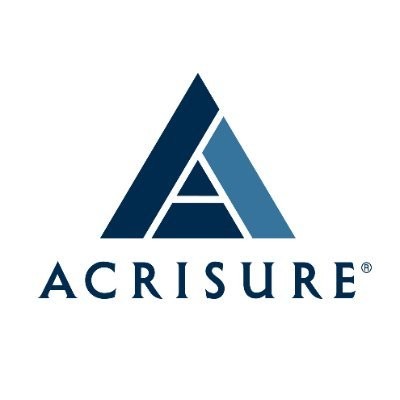 Acrisure
Accounting & Finance, People & HR, Sales & Business Development
Burlington, VT, USA
Posted on Friday, September 22, 2023
Job Description
Job Title: Account Executive - Employee Benefits
Department/Agency: Hickok & Boardman HR Intelligence
Location: Burlington, VT 05401
About Us:
Hickok & Boardman HR Intelligence is an industry leader in Vermont and upstate New York. We have been named one of Vermont's Best Places to Work for five consecutive years.
Hickok & Boardman HR Intelligence is an established firm. We are 200 years old! We're dedicated to providing the best service to our clients, our carriers, our employees, and our communities. Our employees describe us as "supportive of employees both personally and professionally".
Hickok & Boardman Insurance Group offers excellent compensation and a progressive benefit package that includes, but is not limited to medical, dental and vision coverages, tuition reimbursement and tuition forgiveness, generous amounts of paid time off and hybrid work opportunities.
Job Summary:
This is a full-time position, and hours of work and days are Monday through Friday, 8:00 a.m. to 4:30 p.m. A flexible working arrangement may be possible if the arrangement meets the needs of the employer and employee.
Responsibilities:
Maintain and grow book of business that is profitable for agency and carriers.

Manages and partners on overall service and benefit administration of established client accounts in a proactive and positive manner.

Responsible for onboarding oversight of new client(s) in coordination with Client Manager Coordinator, including but not limited to creating CRM Account and Policy Profile, obtaining current policy, contract and rate information from carriers and vendors. Accountable to completion of new client checklist and notification to other Practice Areas in the event the scope of client work is impacted immediately by the Practice Area(s).

Responds to requests for information for client and carrier issues, such as billing, claims submission, claim processing, interpretation of contracts, etc. Makes carrier request and client delivery of claim and premium experience data on a frequency as so denoted by client or proactively provides the client with such information.

Coordinates and manages communications between clients, carriers, vendors and HBHRIQ team members regarding established accounts.

Achieve sales objectives as identified in annual sales plan.

Identifies and develops new business prospects and appropriate markets.

Respond to referrals quickly and effectively.

Initiates, coordinates, and assists with requested analysis to the Senior HR and Benefits Consultant or HR and Benefits Consultant with Requests for Proposals (RFPs) for carriers and vendors in conjunction with the client, to obtain and summarize sufficient information to meet client's needs and allow client to make an informed decision.

Assist with compiling data or other account information for review and presentation to client by Senior HR and Benefits Consultant or HR and Benefits Consultant on a regular basis, depending on the specific client need and size of account.

Coordinates and manages plan renewal, plan or carrier changes and leads new carrier implementation in conjunction with other HBHRIQ team members as is necessary.

Responsible for maintaining account/client/renewal/plan and policy information within the Agency Management System, included but not limited to Client Profile, Plan Information, Service Projects, Key Account Contacts, Rate Information, Commission Details, Customized Fields, etc.

Aids with data gathering, coordination, and management of the annual Form 5500 Filing Process in partnership with 5500 Tax Group for those clients with this valued-added service provided by HBHRIQ.

Responsible for assisting with developing and presenting carrier or vendor information to client, including but not limited to open enrollment presentations to employees.

Maintains current and relevant knowledge of HBHRIQ benefit services and solutions offered through the HBHRIQ Practice Area(s).

Develops baseline financial knowledge in underwriting, analysis, projections, etc. as to be an additional team resource to client.

Maintains comprehensive benefit related compliance and regulatory knowledge to assist and advise clients.

Prepares and delivers employee group presentations, including but not limited to benefit descriptions, covered healthcare services, carrier product provisions, industry tools, financial modeling, personal savings account mechanics, web tools, benefit administration systems, etc.

Contributor to content for Compliance Newsletter

Attends planned HBHRIQ Team and Practice Area meetings to communicate progress reports on assigned activities and keep team members informed of ongoing work. Regular attendance to scheduled Client Manager Practice Area and Internal Working Group meetings.

Develops and maintains positive relationships with carriers and vendors in a way to stay informed and knowledgeable of their programs, products, and protocols.

Keep informed regarding industry information and marketplace changes to continuously improve knowledge and performance.

Performs special projects on behalf of the firm or clients to meet HBHRIQ's business or organizational needs. For example, Vermont Employee Benefits Survey Annual Project, Client Benchmarking, etc. Active Participant to internal self-managed, working teams, e.g. Internal Working Group. Attends or participates as a committee member on internal practice area projects as assigned.

Supports the coordination of Agency or client activities as necessary to accomplish organizational goals and objectives.

Active participant to internal self-managed, working teams, e.g. Client Manager Practice Area, Internal Working Group. Attends or participates as a committee member on internal practice area projects as assigned.

Responsible for compiling client Stewardship Report and Executive Summary.

Maintains strict confidentiality of all client and corporate data at all times.

Embraces and actively practices HBHRIQ's Vision, Mission and Values.

Contributes to HBHRIQ Team effectiveness by bringing a positive approach to collaboration, responding dynamically to new challenges and conditions, and recognizing interdependencies.

Other duties, responsibilities and activities may change or be assigned at any time with or without notice
This description is not meant to be all-inclusive and may be modified from time to time at the discretion of management.
Requirements:
Must hold or be willing to secure Group Life, Health and Accident Insurance Licenses from the State of Vermont within 6 months of hire

Ongoing and adequate knowledge of employee benefits regulatory and compliance environment.

Proficient in Microsoft Office applications (Word, Excel, PowerPoint, Outlook)

Strong interpersonal skills, as well as written and oral communication skills are required

Ability to handle multiple tasks and projects concurrently with little supervision

Demonstrated ability to be organized, detail oriented and accurate is essential
Education/Experience:
High School Diploma or recognized equivalent, required

Minimum of two years' work experience in a customer service setting

Minimum of one to two years' work experience in the employee benefits, insurance, or human resources industry
Benefits:
Commissions

Medical

Dental

Prescription

Life / Disability

Flexible Spending Account

401k

PTO
Acrisure is committed to employing a diverse workforce. All applicants will be considered for employment without attention to race, color, religion, age, sex, sexual orientation, gender identity, national origin, veteran, or disability status. California residents can learn more about our privacy practices for applicants by visiting the Acrisure California Applicant Privacy Policy available at www.Acrisure.com/privacy/caapplicant.

Acrisure is equally committed to supporting social issues. In 2021, the Company co-founded Evolution Advisors, a joint venture focused on providing greater access and more effectively distributing insurance products and financial services to minority-owned enterprises. In its home of Grand Rapids, Acrisure provided $15 million to create the Acrisure Center for Innovation in Children's Health at Helen DeVos Children's Hospital.

To Executive Search Firms & Staffing Agencies: Acrisure does not accept unsolicited resumes from any agencies that have not signed a mutual service agreement. All unsolicited resumes will be considered Acrisure's property, and Acrisure will not be obligated to pay a referral fee. This includes resumes submitted directly to Hiring Managers without contacting Acrisure's Human Resources Talent Department.