Senior Consultant & Actuary (Cowden Associates)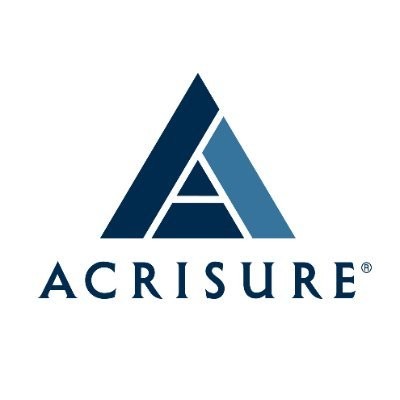 Acrisure
Accounting & Finance
Pittsburgh, PA, USA
Posted on Friday, September 22, 2023
Job Title: Senior Consultant & Actuary
Department/Agency: Cowden Associates
Location: Pittsburg, PA
About Us:
Cowden is a Pittsburgh-based total compensation consulting and actuarial firm whose dedicated team has extensive experience in employee benefits, retirement programs, compensation, employee communications, benefits enrollment, technology, and actuarial services. Using a total compensation approach, Cowden provides a full range of consulting services to help clients from various industries establish and maintain high quality compensation and benefits programs that are aligned with each organization's business strategy and objectives.
Cowden is partnered with Acrisure, a fast-growing fintech leader that is already a top-10 global insurance broker. As an Acrisure Partner, Cowden builds upon its track record for customer service and success, augmented by Acrisure's capabilities in broader financial services, technology, and artificial intelligence.
Job Summary:
The position is responsible for training of analysts and supporting consultants and actuaries by completing client projects and valuations, and by participating in any presentations and communication of results.
Responsibilities
Work closely with actuaries and consultants to assist with client projects

Responsible for the timely and accurate collection, entry, verification, and management of data to be used for actuarial processing; prepare or review annual asset reconciliations

Participate in client service planning meetings; prepare or review actuarial reports

Complete required work involved in the documentation and proper government filing of client materials (Form 5500, PBGC, 8955-SSA, etc.)

Prepare or check individual employee pension statements and individual benefit calculations

Assist with monitoring and staff reporting of regulatory due dates

Participate in the presentation and communication of client projects as requested

Assist with billing by inputting billable time with necessary details and adhere to established budget

Participate in training programs to develop a better understanding of retirement and actuarial concepts
Technical Skills
Strong proactive project management skills

Ability to work on and complete multiple tasks under aggressive timeframes

Strong verbal and written communication skills

Work both independently and within a team to meet common goals

Experience in Microsoft Excel, Word, and PowerPoint

Experience with ProVal preferred
Education
Bachelor's degree with major in related field or equivalent education and experience
Experience
A minimum of three (3) to seven (7) years of directly related actuarial experience with a consulting firm or insurance company

Making progress towards an Actuarial Designation (ASA, EA, FSA, MAAA)
Interpersonal & Team Working Skills
Ability to adjust easily to new or changing circumstances as demonstrated by the ability to shift easily among competing tasks to meet deadlines.

Demonstrate ability to state own opinions and ideas confidently without infringing on others.

Ability to work collaboratively with colleagues and clients as demonstrated by finding common ground in completing tasks and solving problems and by seeking input from colleagues and clients in order to make informed decisions.

Demonstrate ability to establish rapport and gain the trust of others through active listening.

Ability to act with integrity as demonstrated by regularly representing information accurately and honestly, dealing with others fairly and maintaining high standards of conduct despite pressure.

Ability to function effectively without assistance or direction as demonstrated by regularly undertaking new tasks with minimum instruction or feedback.

Works well within diverse groups to achieve common goals as demonstrated through support for team ownership of projects to ensure results and by supporting group goals over personal gains or using ideas or suggestions from others to improve productivity.

Ability to work well in an unstructured environment and deal successfully with conflicting priorities to meet deadlines.

Flexibility demonstrated by accommodating changing priorities and making sound decisions when faced with unclear situations.

Attention to detail, demonstrated by regularly verifying all work thoroughly to ensure accuracy.

Demonstrate ability to be proactive, creative and innovative in solving problems and issues.

Ability to form sound opinions and make solid decisions as demonstrated by the use of common sense to determine what is appropriate to the situation.

Takes initiative and undertakes new tasks without direction.

Accepts accountability for work, including errors or misjudgments.

Leverages the experience, expertise and work of others, where appropriate.

Proactive in producing work product which meets or exceeds internal or external client expectations/needs.
Reports to: Vice President, Actuarial
Acrisure is committed to employing a diverse workforce. All applicants will be considered for employment without attention to race, color, religion, age, sex, sexual orientation, gender identity, national origin, veteran, or disability status. California residents can learn more about our privacy practices for applicants by visiting the Acrisure California Applicant Privacy Policy available at www.Acrisure.com/privacy/caapplicant.

Acrisure is equally committed to supporting social issues. In 2021, the Company co-founded Evolution Advisors, a joint venture focused on providing greater access and more effectively distributing insurance products and financial services to minority-owned enterprises. In its home of Grand Rapids, Acrisure provided $15 million to create the Acrisure Center for Innovation in Children's Health at Helen DeVos Children's Hospital.

To Executive Search Firms & Staffing Agencies: Acrisure does not accept unsolicited resumes from any agencies that have not signed a mutual service agreement. All unsolicited resumes will be considered Acrisure's property, and Acrisure will not be obligated to pay a referral fee. This includes resumes submitted directly to Hiring Managers without contacting Acrisure's Human Resources Talent Department.