Personal Lines Account Manager (Hoffman Brown)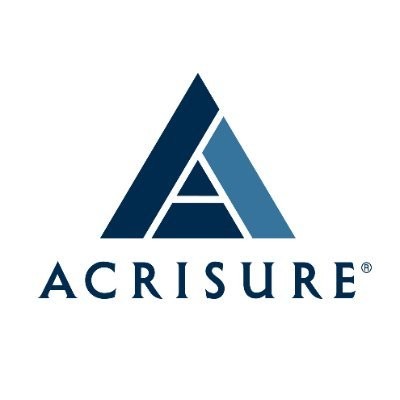 Acrisure
Sales & Business Development
sherman oaks, los angeles, ca, usa
Posted on Friday, September 22, 2023
Job Description
Job Title: Personal Lines VIP Account Manager
Department/Agency: Hoffman Brown Company
Location: Sherman Oaks, CA
About Us:
For more than half a century, HBC's mission has always been securing the highest quality insurance policies, providing best-in-class personalized service, specialized products, and exclusive proprietary solutions.
Job Summary:
Responsible for professionally controlling the day to day affairs of our accounts. The Account Manager is broadly responsible for internal management of our insurance customers including analyzing policies, planning work flow, and controlling marketing. The Account Manager must perform the essential functions outlined below autonomously, communicating effectively with the customers and Account Executives, getting them involved in the process when appropriate.
High-level Account Management for High Net Worth clients. Must have experience with Applied EPIC. Must know the markets of AIG, Chubb, PURE, Cincinnati, Travelers, etc. Excellent customer service skills, and self starter. Will work closely with Account Executive and Department Manager, on servicing new and renewal business.
New Business and Renewal Process Responsibilities:
Obtain information on each risk and evaluate which markets to approach. Account Manager has primary responsibility of controlling and directing the marketing process.

Must analyze options to be explored in terms of coverage, limits, deductibles, pricing, etc.

Maintain a concern for timeliness and completeness when interacting with customers, agency and company personnel to minimize potential for errors and omission claims.
Tasks:
Run necessary reports, i.e. MVR's, Risk Meter, Replacement Cost Estimator, etc.

Decide on markets to approach and prepare submissions to carriers

Evaluate quotes received and prepare proposals to present to clients

Send bind request to carrier and prepare binders, evidence of insurance and I.D. cards for the insured

Reviews and analyzes all new and renewal policies prior to invoicing (if applicable) and forwarding to insured.

Coordinate inspections with insured and inspection company hired by the carrier

Evaluates completed appraisals/inspections and forward to the insured listing the inspectors findings, recommendations and requirements.
Other Responsibilities:
Responsible for day to day management of book of accounts.
Tasks:
Analyze existing accounts and decide if additional lines of insurance should be solicited and do so by mail and/or phone

Receive and review all terminations and cancellations and decide on action to be taken

Handle premium collection through form letters and request cancellation of policies when necessary

Process all invoices

Control follow ups for receipt of all endorsements and audits and process them in a timely manner

Document client files and system database in accordance with established policies and procedures. This includes updating of accounts, maintaining action items, binders and expirations.

Communicate with client to ensure that all risk management needs are being met and that company recommendations are complied with.

Prepare schedules of insurance for client reviews and include recommendations.
Additional Functions:
Communicate with co-workers in a courteous and professional manner in order to provide continuity, uniform procedures and agency-wide communication and high morale.

Participate in monitoring adherence to professional standards and procedures.

Achieve and maintain a high level of customer service with clients, vendors and companies.
This description is not meant to be all-inclusive and may be modified from time to time at the discretion of management.
Requirements:
Broad personal insurance knowledge with at least five year's industry experience and/or demonstrated ability to successfully handle larger and more complex accounts

Excellent business writing skills

Excellent communication and organization skills

Property/Casualty Broker/Agent license

Computer skills necessary to perform the essential functions of the job (i.e. spreadsheets, database, word processing and insurance software)
Education/Experience:
College degree preferred, high school diploma required

Other applicable insurance designations (i.e. CPCU, CIC, CISR, etc.) preferred

Ability to act as a role model and educate those who are striving to enhance their current position.
Relationships:
Direct reporting relationship will be with Lupita Garcia-Fernandez for administrative, personnel, standards and procedural issues. Indirect reporting relationship will be with the Account Executives regarding these issues with direct reporting to them regarding client activity. The Account Manager will provide input to the activities of any Assistant Account Manager in conjunction with the client activities for which they are responsible.
Pay Details:
Annual Salary: $85,000 - $95,000
Acrisure is committed to employing a diverse workforce. All applicants will be considered for employment without attention to race, color, religion, age, sex, sexual orientation, gender identity, national origin, veteran, or disability status. California residents can learn more about our privacy practices for applicants by visiting the Acrisure California Applicant Privacy Policy available at www.Acrisure.com/privacy/caapplicant.

Acrisure is equally committed to supporting social issues. In 2021, the Company co-founded Evolution Advisors, a joint venture focused on providing greater access and more effectively distributing insurance products and financial services to minority-owned enterprises. In its home of Grand Rapids, Acrisure provided $15 million to create the Acrisure Center for Innovation in Children's Health at Helen DeVos Children's Hospital.

To Executive Search Firms & Staffing Agencies: Acrisure does not accept unsolicited resumes from any agencies that have not signed a mutual service agreement. All unsolicited resumes will be considered Acrisure's property, and Acrisure will not be obligated to pay a referral fee. This includes resumes submitted directly to Hiring Managers without contacting Acrisure's Human Resources Talent Department.