Senior Application Support Manager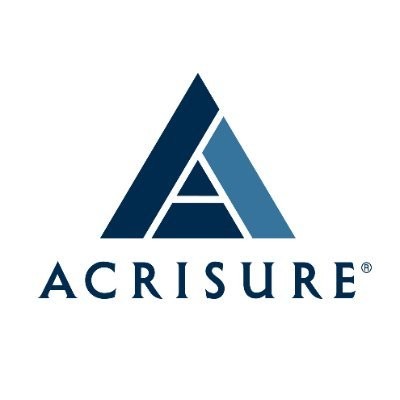 Acrisure
Customer Service
Grand Rapids, MI, USA
Posted on Friday, September 22, 2023
Job Title: Senior Application Support Manager
Department: Information Technology
Location: Remote
About Acrisure
Acrisure is a Fintech leader empowering businesses and consumers alike with unmatched financial solutions. The Company is headquartered in Grand Rapids, Michigan, and employs over 15,000 colleagues in 21 countries. It is distinguished by its dynamic culture, fast paced environment and determination to drive innovation at all levels of the business. Under the leadership of Co-founder, Chairman and CEO Greg Williams, Acrisure has grown from $38 million to more than $4 billion in revenue in just under ten years.
Acrisure connects clients to financial solutions through the best of humans and an AI platform. Acrisure's products include Insurance, Reinsurance, Cyber Services, Mortgage Origination and more to over 1.3 million clients around the world.

Additionally, Acrisure is committed to social issues such as children's health and DEI in financial services. Acrisure formed Evolution Advisors, a joint venture focused on providing access to financial services to minority-owned enterprises.
Job Summary:
Strategy – Full understanding of the IT program, portfolio & activities in accordance with the mission and goals of Acrisure and alignment of partner needs.
Line of Business Support – Understand business model end-to-end, which includes system alignment and optimization, both current and post integration run state.
Leadership/Managerial – Provide leadership, vision, and direction for the team along with recruiting and training.
Change Management – Understand and deploy organizational change management concepts as they relate to the integration and technology change inherent in system conversions.
Risk Management – Work with Cyber security to analyze current risk state and assist to optimize risk management.
Service Management – Review and analyze support service preformed to determine trends and deploy tailored solutions.
Financial Management – Analyze current financial run state and uncover opportunities for ROI as well as advise on budget needs.
Responsibilities:
Lead a highly collaborative effort to deliver on IT initiatives to maximum value.
Set the strategic directions and mission for the Title Applications Support team based on Acrisure's vision.
Develop roles and responsibilities for the Title Applications Support Team.
Recruit and manage personnel assigned to the Title Applications Support Team.
Provide/develop training for personnel.
Collaborate with internal stakeholders to develop best practices and SLAs.
Analyze partner trouble ticket trends with the capability to suggest solutions or training to cases that impact a broader group of partners.
Provide strategies to improve on service delivery.
Serve as a liaison between IT integrations, departments, and partner leadership to coordinate necessary support to provide successful implementation of integration and platform rationalization.
Work with product owners and managers of Real Estate applications to drive improvements and optimizations.
Ensure all standard operating procedures and associated documents are up to date and effective.
Work with Cyber Security to ensure compliance and protection of organizations data, systems, assets.
Contribute to a growing knowledge base with the intention of assisting others by creating guides and process documentation.
Requirements:
Broad knowledge of the title software systems, their administration, and technical background.
Familiarity with IT support service center setup.
Working knowledge of the title industry.
Understanding of the software life cycle and implementation process.
Strong ability to manage, train, and motivate staff.
Ability to influence without authority and collaborate with internal partners and stakeholders.
Communicate business concepts and needs in technology relevant terms as well as translation of technical concepts into business points.
Strong problem-solving skills with a focus on managing to business outcomes through collaboration with multiple internal and external parties.
Relationship skills to develop and strengthen relations with title production software companies and ancillary service providers.
Education/Experience:
Five to seven years of experience in software administration in the title industry.
Minimum five years of proven management experience.
A bachelor's degree in business, management, or a related field is desirable.
Ability to obtain Title Insurance license, if not already licensed.
Acrisure is committed to employing a diverse workforce. All applicants will be considered for employment without attention to race, color, religion, age, sex, sexual orientation, gender identity, national origin, veteran, or disability status. California residents can learn more about our privacy practices for applicants by visiting the Acrisure California Applicant Privacy Policy available at www.Acrisure.com/privacy/caapplicant.

Acrisure is equally committed to supporting social issues. In 2021, the Company co-founded Evolution Advisors, a joint venture focused on providing greater access and more effectively distributing insurance products and financial services to minority-owned enterprises. In its home of Grand Rapids, Acrisure provided $15 million to create the Acrisure Center for Innovation in Children's Health at Helen DeVos Children's Hospital.

To Executive Search Firms & Staffing Agencies: Acrisure does not accept unsolicited resumes from any agencies that have not signed a mutual service agreement. All unsolicited resumes will be considered Acrisure's property, and Acrisure will not be obligated to pay a referral fee. This includes resumes submitted directly to Hiring Managers without contacting Acrisure's Human Resources Talent Department.